Jan Brewer Expecting Treat Now for Shaking Finger at Barack Obama
News
January 30, 2012 04:25 PM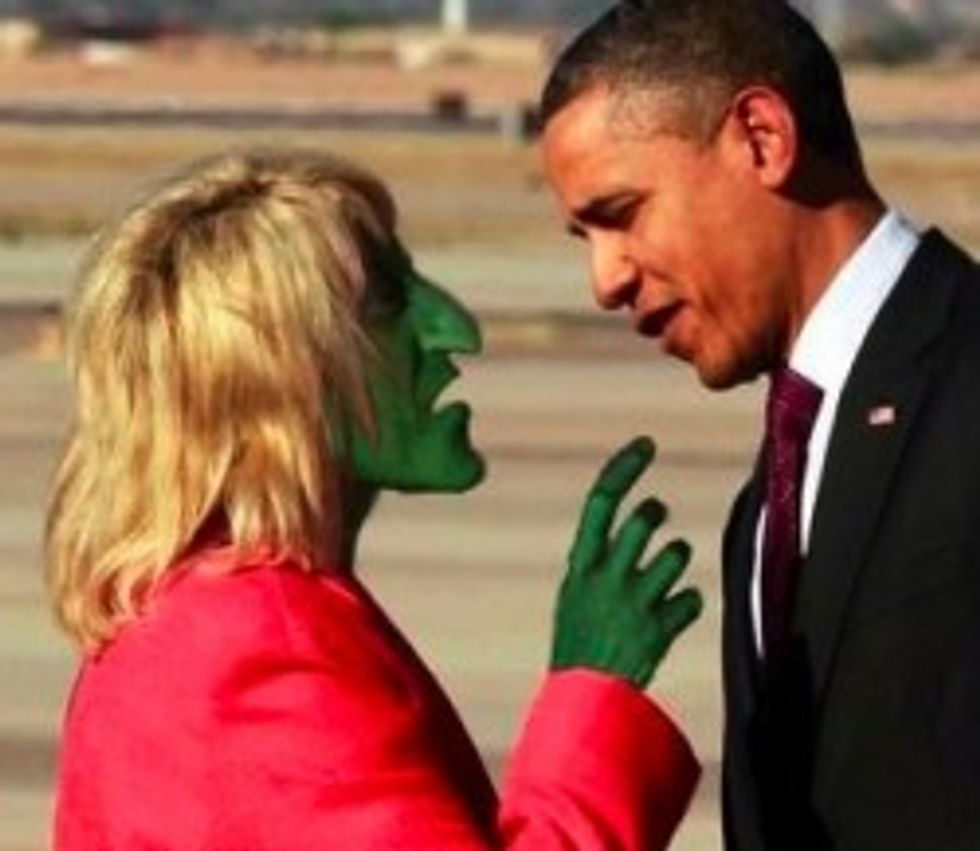 Boy oh boy is Arizona governor Jan Brewer ever so lucky that Barack Obama came to visit her state -- his visit has already started to generate new revenue! No no, not for Arizona or anything, no, ha ha. It's revenue for Jan Brewer, America's neediest governor, which she is collecting via some tragic website that asserts her right to a monetary reward in exchange for performing the valuable service of yelling at the President like a deranged twit in view of a few news photographers. Who says it's getting hard to make a buck in America these days?
---
This is why Jan Brewer thinks she deserves your money, per the text of the "JAN PAC" website:
Friends,

I need your help!

When I met President Obama this week, I really wasn't pointing at him. I was telling him, "You have ONE more year!" The President needs to be reminded that he is the President of the FEDERAL REPUBLIC and not a KING lording over state governors.

While I wanted to talk to him about jobs, our economy and visiting our border, President Obama criticized my book, Scorpions for Breakfast, and then walked away from me.

We deserve results over rhetoric, but this is a President who had the audacity to sue me and Arizona in my efforts to protect our country from illegal immigration!
Yes, "results over rhetoric" cries Jan Brewer! All that Jan Brewer deserves is a paper sack of dog poop on her desk every morning. [JAN PAC]