Jesus Saves America After All!
May 31, 2008 08:19 PM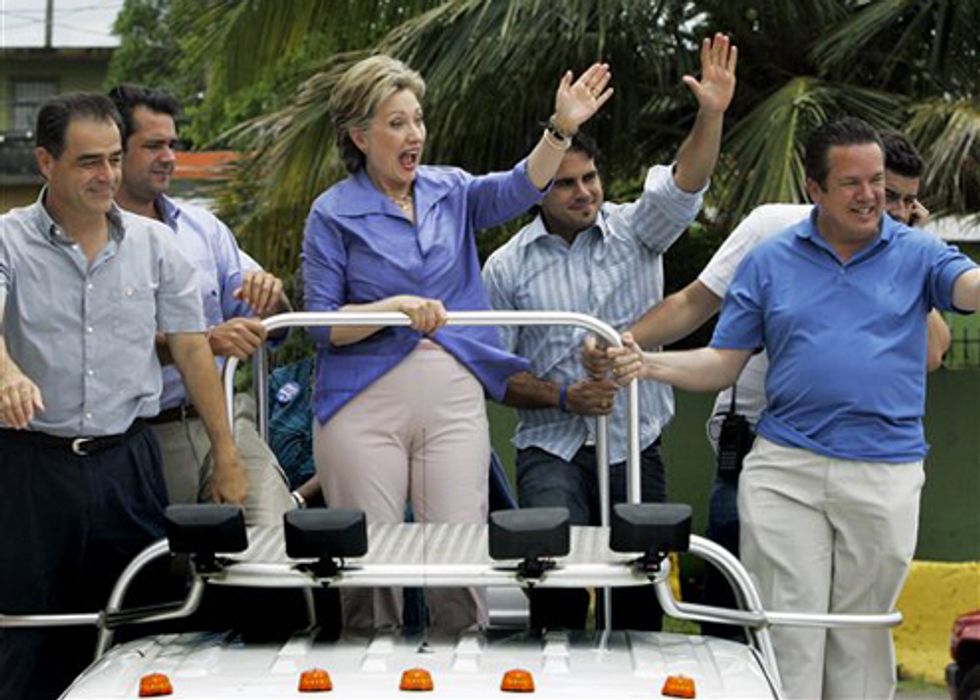 "WASHINGTON (AP) - Democratic party officials said a committee agreed Saturday on a compromise to seat Michigan and Florida delegates with half-votes after Barack Obama and Hillary Rodham Clinton failed to get enough support to force their positions through."
---
Fair, great, it's over, HOORAY! But...
Clinton's chief delegate hunter Harold Ickes angrily informed the committee that Clinton had instructed him to reserve her right to appeal the matter to the Democrats' credentials committee, which could potentially drag the matter to the party's convention in August.

"There's been a lot of talk about party unity - let's all come together, and put our arms around each other," said Ickes, who is also a member of the Rules Committee that approved the deal. "I submit to you ladies and gentlemen, hijacking four delegates ... is not a good way to start down the path of party unity."
Fuck Harold Ickes. After this decision, however -- which is about as fair to everyone as can be, considering the 4-state pledge that all candidates agreed to before the primaries -- Clinton cannot appeal to the credentials committee, which would convene at the convention, without ruining her standing within the party. They'll stop her after the last states vote on Tuesday. It's over. Again.
Officials say Fla., Mich. delegates will get half-votes [AP]