Have Some Jewish Penicillin, Because We All Feel Pretty Sick Right Now
Mommyblogging
January 22, 2017 01:30 PM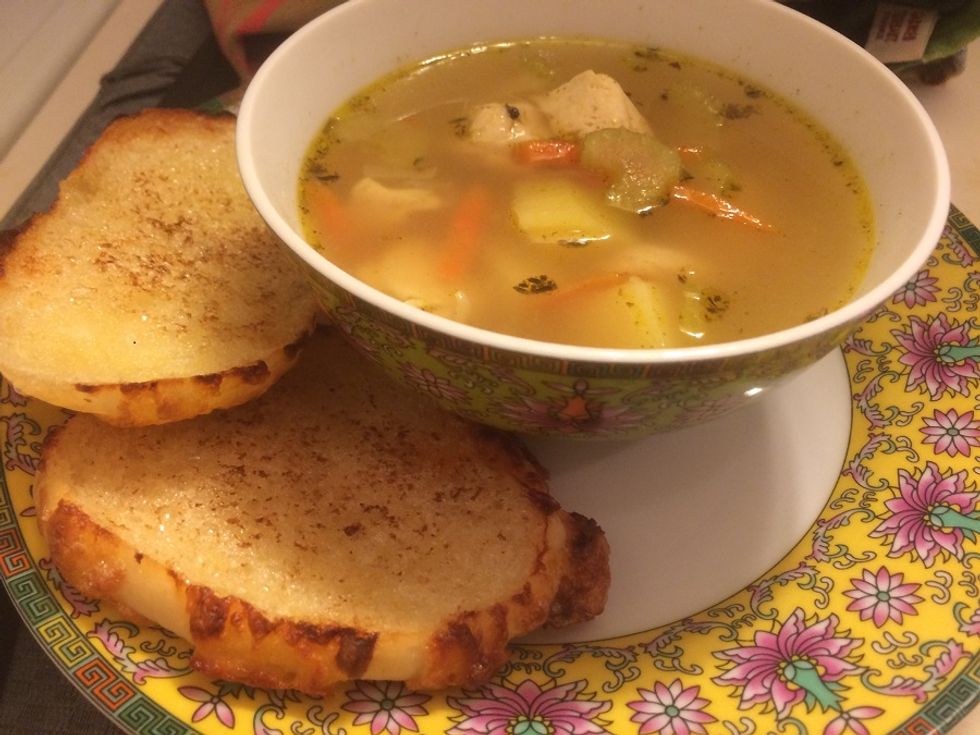 Real Soup Doesn't Come In Cans
---
Still gotta eat, right? Nothing fancy, nothing difficult this week -- I'm pretty sure none of us is in a mood for any of that. Besides, who has time for it right now? There's a Resistance to build! Meetings to attend, rallies to organize, plans to be made.
But an army, they say, travels on its stomach, so you still want something good. And, let's face it, we're all a little terrified and confused. We want something familiar, soothing, comforting. So, this week, I give you a variation on a much loved, familiar dish. Today, we make:
Super Savory Chicken Soup!
Intoxication level: One or two glasses of wine. You can compose letters to your elected officials while it simmers.
Time: 15 minutes prep, 45 minutes cooking: 1 hour, total.
Serves: You and 5 of your comrades
WHAT YOU NEED!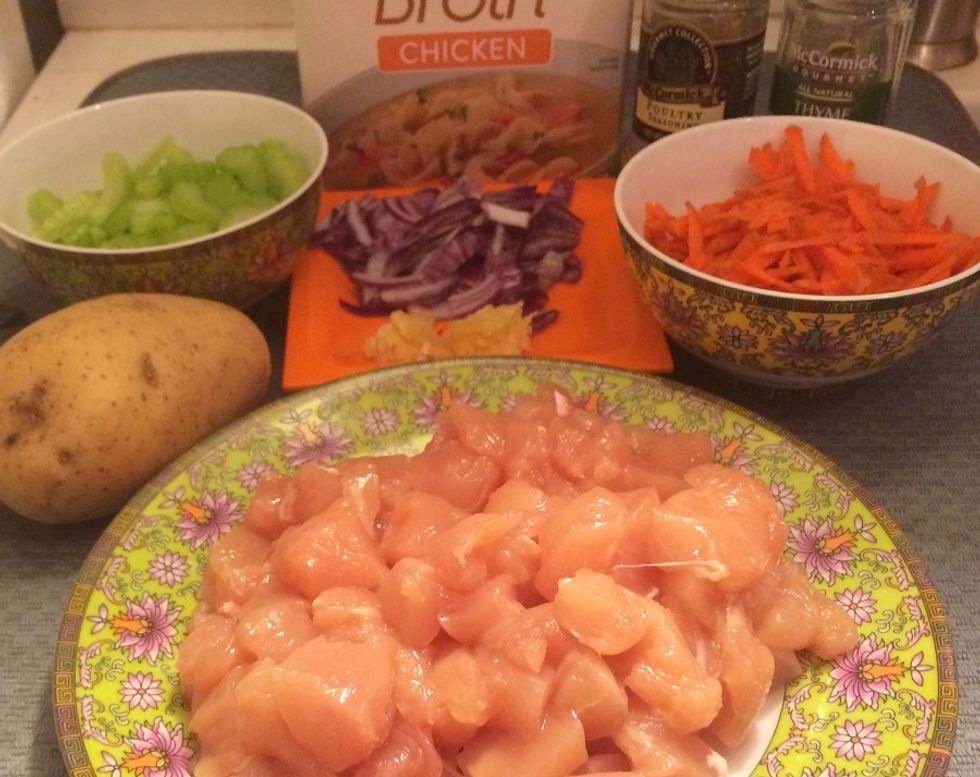 Ingredientses
2 teaspoons butter
2 cups diced chicken ( approximately 3 breasts)
1 cup sliced celery
1 cup chopped carrot
1⁄2 cup chopped onion
1⁄2 teaspoon thyme
1 teaspoon poultry seasoning
1 cup dry white wine
48 ounces (6 cups) Chicken Broth
2 teaspoons chicken bouillon
1 or 2 potatoes
parsley, for garnish
Cutting board, a couple of knives, measuring cups and spoons. A pot, with lid, a big spoon for stirring. Keeping it simple.
WHAT TO DO WITH WHAT YOU NEED!
Melt butter in large pot.
Add the diced chicken, thyme and poultry seasoning. Cook 5 - 10 minutes, until chicken is lightly browned.
Add the celery, carrot and onion. Continue cooking for 5 to 10 minutes.
Add the white wine, bring to a boil. Reduce by 1/2.
Add chicken broth and bouillon.
Bring to a boil.
Add potatoes and reduce heat to a high simmer. Cook, covered, for 30 minutes
Ladle into bowls. Sprinkle with parsley, if desired. DEFINITELY serve with a hunk of good bread.
Then get back to work, comrades. There is much to be done.