Joe Biden Secretly Knows LeBron James Is Coming Back To Cleveland
News
July 09, 2010 01:35 PM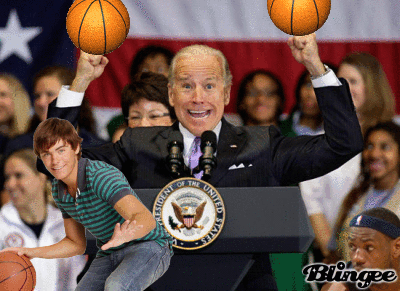 Last week, Joe Biden was at a fundraiser for Senate candidate Lee Fisher when heopened his big mouth. "LeBron James is coming back," Biden said. Last night, LeBron James announced that some "privileged" kids were getting scholarships to the University of Phoenix so that they will get a bad education and also that he is going to play for the Miami Heat from now on. Now Ohioans are angry, and it's not just the usual anger about their state being terrible and boring. But Joe Biden is not admitting he was wrong about LeBron. What?
---
"I never say anything I don't mean. I sometimes say more than I should."
Biden said more than he should? So is it a state secret that LeBron is coming back to Cleveland after all? Or can Biden see into the future and knows LeBron will come back to the Cavaliers after he has failed in Miami or when he is old and about to retire?
Also today some guy in The Atlantic said LeBron leaving will make Ohio a Teabagger state now because they are angry, and when you let anger consume you, you become a Teabagger. Looks like someone's auditioning to be the next Dave Weigel. [LA Times/Atlantic]