Joe Manchin Is So Principled That He Just May Support Mitt Romney
News
April 20, 2012 03:48 PM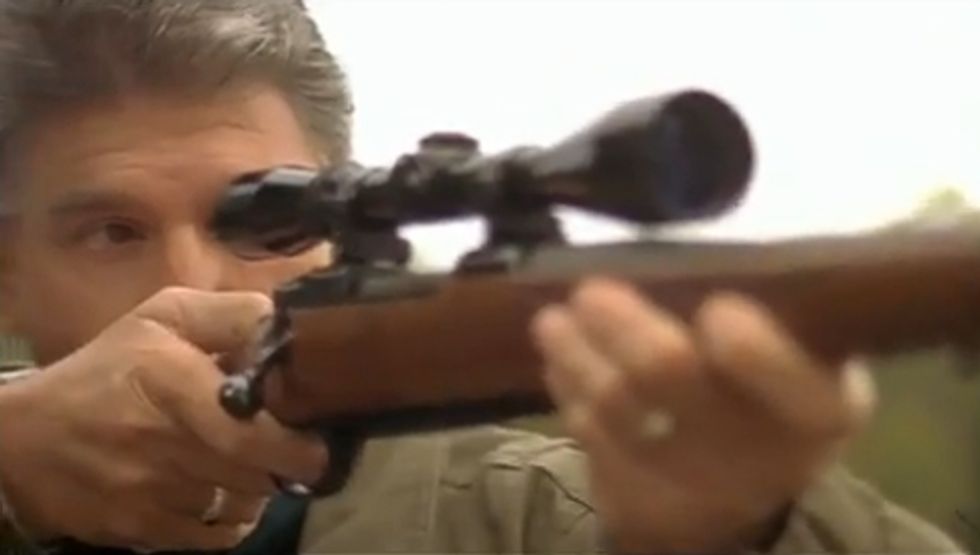 Who's looking forward to the DNC and DSCC funneling insane amounts of cash into West Virginia Sen. Joe Manchin's reelection this year while Joe Manchin runs on a platform of shitting on the Democratic party and voting against every significant thing the Democratic party tries to do? The Democratic party always has an interesting way with money. Of course, preserving Democratic control of the Senate by one vote is the bigger goal here, because only then will... Joe Manchin be allowed to switch parties immediately after the election and give control to the Republicans in exchange for posh committee assignments. Big picture, guys. Oh, look, now Joe Manchin sayshe's not sure whether he'll vote for Obama or Romney. "I am just waiting for it to play out," he says. Better pour another ten million in his coffers, DSCC.
---
Is this guy an asset to Democrats or is this guy an asset to Democrats? Fuckin' FDR Redux over here:
Sen. Joe Manchin, D-W.Va., who has done more than any other Democrat up for reelection this year to distance himself from President Obama, said he does not know if he will vote for Obama or presumptive GOP nominee Mitt Romney in November.

"I'll look at the options," Manchin said this week. The last three years "have made it pretty rough" for his state, he said.

[...]

"I am just waiting for it to play out. I am not jumping in one way or another," Manchin said. "I'm worried about me. I've said it's not a team sport. You need to go out and work for yourself."
Okay, you're from West Virginia so you, like Jay Rockefeller, get a pass on environmental issues. Otherwise, sorry, presidential elections are a team sport. Next year there will be a man with a pen at a desk and he will determine which things to sign and which things to veto. One man would use the pen to sign a Paul Ryan-style, welfare state-gutting bill; the other would use the pen to veto it. That's what this election is; there's nothing else to "play out." Which do you think is the better path, Joe Manchin? You're doing a great job of working for yourself.