Senator Joe Manchin Will Make Zero Eye Contact With Any Democrats Until November
News
June 19, 2012 10:15 AM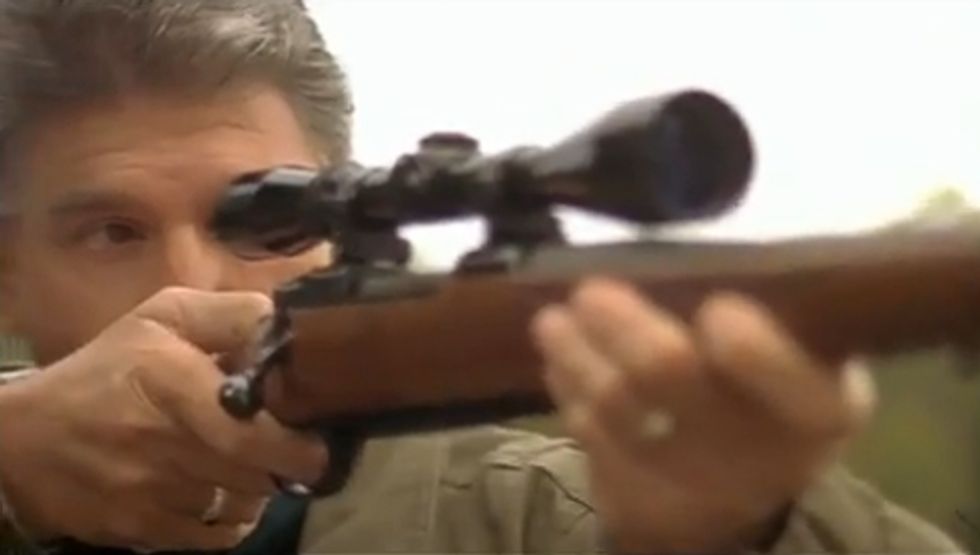 West Virginia Senator Joe Manchin has been relentless in trying to persuade his constituents that despite that (D) after his name and the fact that he caucuses with the Senate's "Democratic party" to help the "Democratic party" maintain its Senate majority, he absolutely hates all Democrats and everything they do and only sticks around because... he's spying on them to see how stupid they are, maybe. We all remember when heshot a copy of a cap-and-trade bill with a rifle, and then he didn't even show up for the Don't Ask, Don't Tell vote, then he voted against every other significant Democratic piece of legislation, then he said he may not vote for President Obama in November. And then 40% of West Virginia Democrats voted for Inmate No. 11593-051 over Barack Obama in the primary. Joe Manchin won't even show up at the Democratic National Convention now.
---
It will be funny when Joe Manchin wins thanks to the tens of millions of dollars that the DSCC gave him to shit on their brand for years, and then switches parties the first day of the next Congress. It will be funny.
"I intend to spend this fall focused on the people of West Virginia, whether that's representing them in my official U.S. Senate duties or here at home, where I can hear about their concerns and ideas to solve the problems of this great nation," said Manchin in a statement. "I will remain focused on bringing people together for the next generation, not the next election."
Eh, he seems more focused on the next election, is the thing.
[The Hill]