Joe Manchin's 'Blind Trust' Won't Let Him See How Much $$$ He'll Make By Killing Biden's Climate Agenda
Congress
December 14, 2021 12:12 PM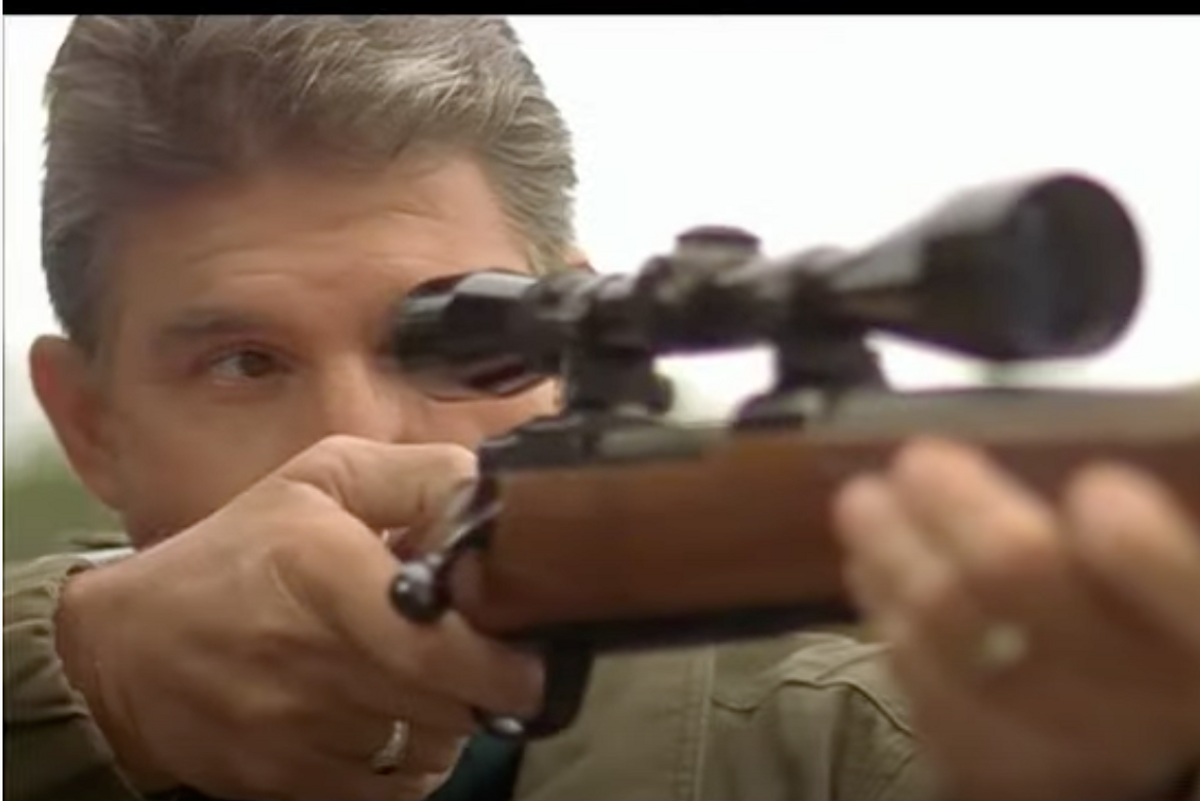 President Joe Biden had an ambitious agenda for confronting the climate crisis, including a $150 billion clean energy policy, but Senator Joe Manchin has killed that proposal dead. He represents coal-mining West Virginia, after all, and he can't let a bunch of wide-eyed hippies ruin his state's economy. It's a public service. Of course, Manchin's estimated $5 million fortune comes primarily from the coal company he founded in 1988. He's received an average of $521,115 in dividends from Black Lung Enterprises Enersystems every year he's served in the Senate.
By the way, West Virginia is the second-poorest US state, with a $48,850 median household income and a poverty rate of 17.54 percent. Not everyone's making bank off coal. Most Democrats support helping West Virginia shift its economy in a direction less lethal to the planet, but on the other hand, that might force Manchin to sell his pet yacht, which is like a member of the family.
Thanks to Raphael Warnock and Jon Ossoff winning their US Senate elections in Georgia, Manchin is currently chair of the Senate Committee on Energy and Natural Resources, which is almost comically absurd. It would seem as if Manchin has a conflict of interest in general when it comes to energy and climate concerns. But according to the Washington Post, Manchin "bristles" when you point this out. People usually "bristle" when pressed on uncomfortable facts.
---
When pressed about whether he has a conflict of interest, Manchin bristles. "I have been in a blind trust for 20 years. I have no idea what they're doing," the senator told reporters in September, referring to his family's coal firm. "You got a problem?"
We actually do have a problem. Manchin's portfolio isn't that diversified. His money comes from dirty, black-lung producing coal. When he says it's a "blind trust," it's got pretty good vision. It's not as if Manchin would be surprised to learn his family coal company branched out into child care and universal pre-K because it didn't do that. It's a coal company.
Manchin made a similar claim in 2017 when asked about his investment in a failing $15 million hotel. (He's good with coal not the hospitality industry.) He said: "I have no idea. I'm in a blind trust ... I have no idea on that. The only thing I'm told is that we have no involvement whatsoever, and we were very passive investors. Blind trust, and no involvement." (The investment was listed in plain sight on Manchin's Senate financial disclosure form, but maybe he kept his eyes closed when he submitted it.)
The situation with Manchin's blind trust is a little sketchy anyway. The senator set up the Joseph Manchin III Qualified Blind Trust (a go go) in 2012 with a small nest egg of $350,000 in cash. According to his financial disclosures, the trust generated $150,000 in revenue last year and is worth between $500,000 and $1 million. However, the financial disclosures also reveal that the trust doesn't include all of Manchin's income from Enerystems.
If Manchin's coal interests are not in a blind trust, ethics experts said, it calls into question the impartiality of a senator who in October forced Biden to drop the plan in his Build Back Better bill to phase out the same kinds of coal plants that are key to his family company's profitability.
Manchin has also signed a sworn statement confirming he's fully aware of his earnings from Enersystems. The supposed "blind trust" feels almost like a front operation.
It's perfectly legal for Manchin to profit from his coal interests even while chairing the Energy committee and actively influencing legislation that would impact the coal industry. It does violate Senate rules to read a letter from Coretta Scott King. The Senate is weird.
Don't feel discouraged, though. Senate rules prohibit members from using their position to pass legislation whose "principal purpose" is to benefit themselves or family members. They won't let you sponsor "The Free Money For Senators Bill," but everything else is seemingly fair game. Manchin only potentially served Enersystems' best interests when he killed the clean electricity provision in Biden's agenda.
In fairness, Manchin does believe climate change is real and supports efforts to address the crisis, at least those that don't involve parting with his yacht. When Manchin ran for Senate in 2010, he released a campaign ad where he boldly gunned down President Barack Obama's proposed climate change legislation. He's having the same impact with Biden's agenda.
Follow Stephen Robinson on Twitter.
Do your Amazon shopping through this link, because reasons.
Yr Wonkette is 100 percent ad-free and entirely supported by reader donations. That's you! Please click the clickie, if you are able.
Stephen Robinson
Stephen Robinson is a writer and social kibbitzer based in Portland, Oregon. He writes make believe for Cafe Nordo, an immersive theatre space in Seattle. Once, he wrote a novel called "Mahogany Slade," which you should read or at least buy. He's also on the board of the Portland Playhouse theatre. His son describes him as a "play typer guy."