Joe Miller's Creepy Clean & Quiet HQ
News
September 08, 2010 05:47 PM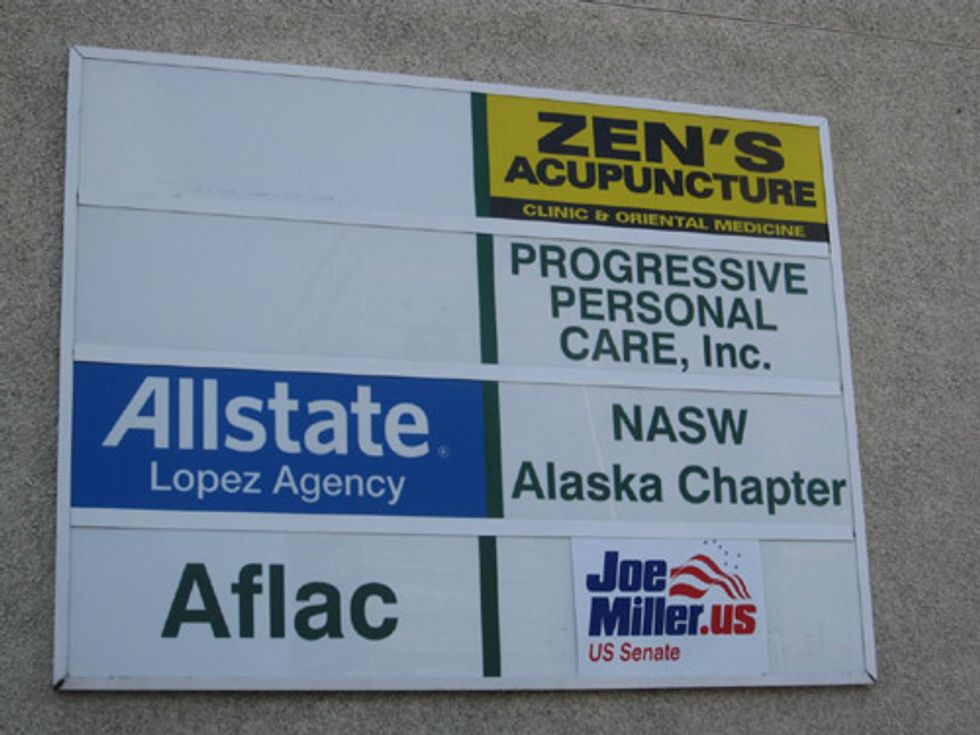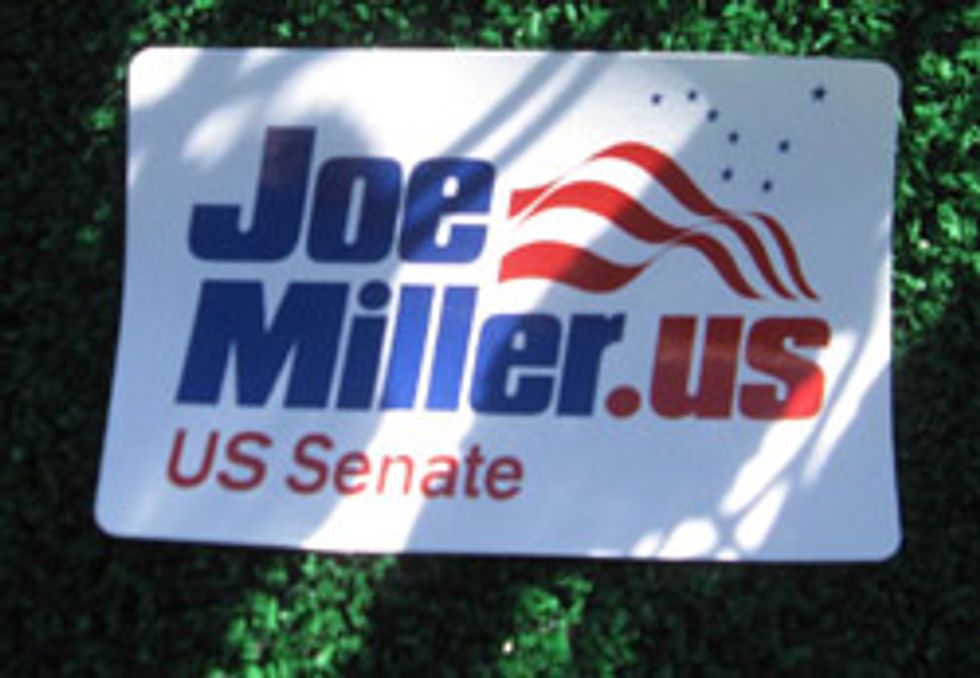 Joe Miller, the Ivy League lawyer and Man of the People™ who defeated a sitting U.S. Senator courtesy of $600,000 in Tea Party Express money, is now the favorite in Alaska's Senate race. Who are these people who have worked so tirelessly to get The Lightly Bearded One sent to DC so that finally, FINALLY Alaskans can Just Say No to the government handouts and subsidies that are the only source of income for Alaskans? Wonkette's special Alaskan War Correspondent Bill Scannell launched a ground assault on Joe Miller's Secret Headquarters in a crappy Anchorage stucco crap-box somewhere, and this is his story.
---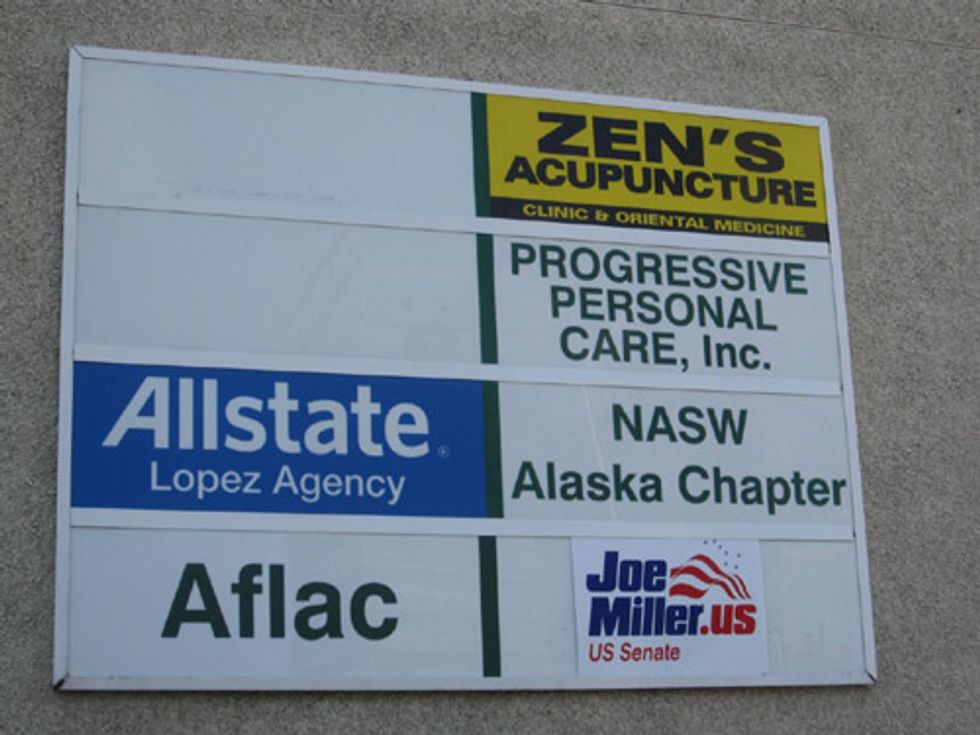 Where better to find out The Truth than from the moose's mouth? A visit to Joe Miller Campaign HQ was in order. I took along my four year-old son to act as a human shield in case the frothing-at-the-mouth tea partying hordes decided to attack us because they didn't like the cuts of our jibs, or because we do not have Hover Scooters, or something.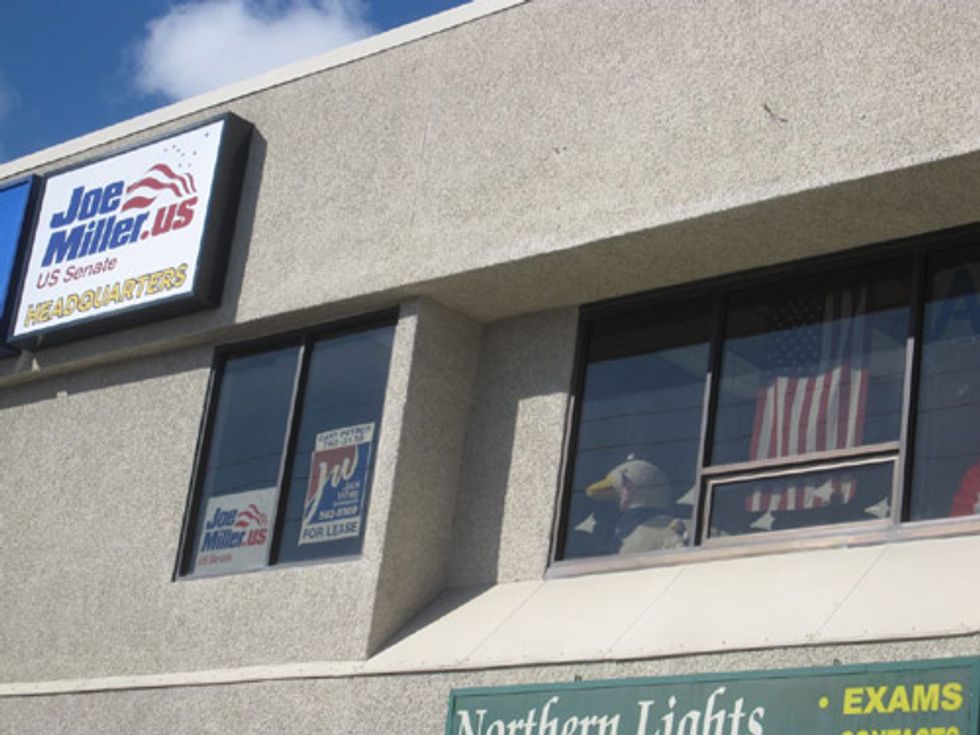 Welcome to Ground Zero, 99501, Joe Miller representing. It's the kind of patriotic place where Tea Partiers, plush ducks and real estate signs live together in peace and harmony.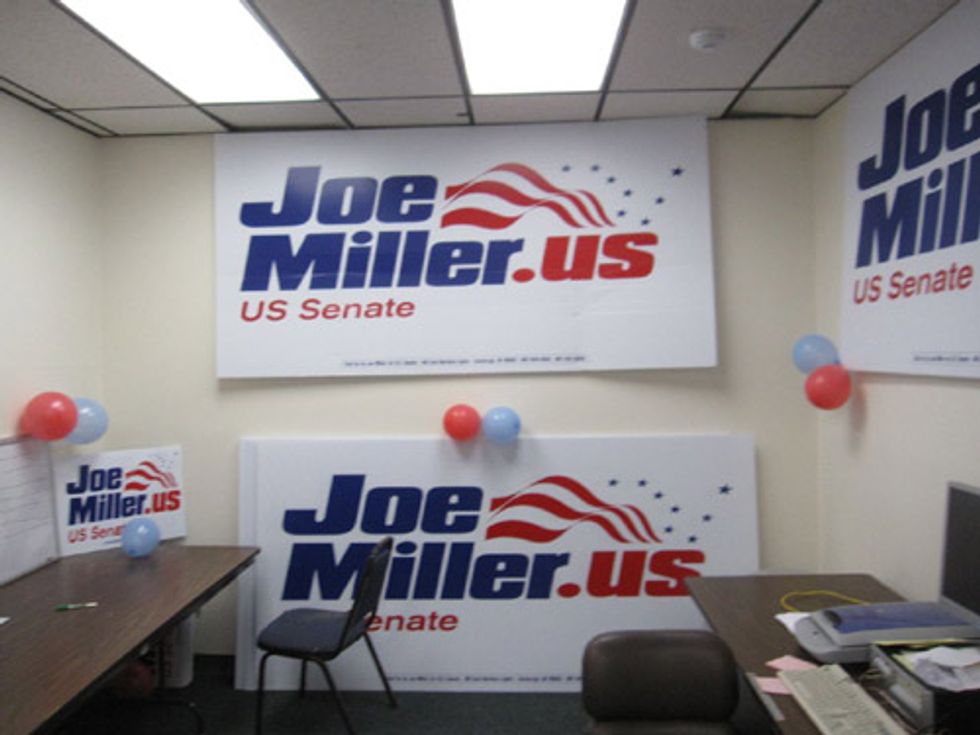 Joe Miller's Anchorage headquarters is located on the first floor of an unassuming strip mall office building. As you'd expect, he is sharing the building with like-minded small government types such as the National Association of Social Workers, a Medicaid-funded home health care company, and a Mexican insurance agency.
Up a stairwell and into the non-bustling corridor we went, until we were peering into an eerily quiet office.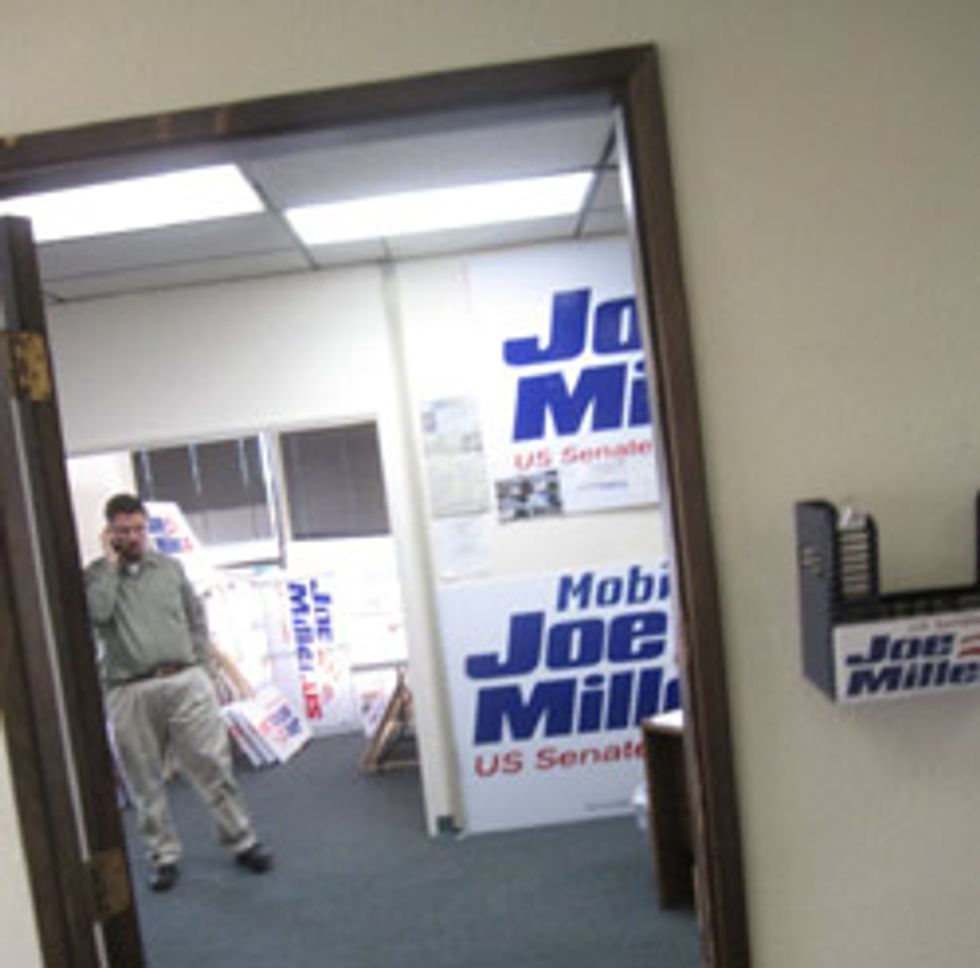 It was populated by exactly two (2) people. Joel (or was it Justin) Joel/Justin and another guy (Justin? Mike?), sporting similarly-styled beards, were the only people working inside the only Anchorage campaign office of Joe "Murkowski is a whore" Miller. Looking around, you'd think that this was some kind of Potemkin office funded by planeloads of out-of-state money. There was little more to see other than a bunch of shiny new signs -- just one phone, two computers, and a lot of clean tabletops.
Go Joe Miller! You're just a few major 527 media buys away from being Sarah Palin's surrogate DC daddy!
Bill Scannell is an infamous Alaskan photojournalist/rabble-rouser who first introduced America to the charming gravel pile/blue tarp of Wasilla, Alaska.