John Bolton, Bill Barr Just *Hate* All Those Favors Trump Does For Dictators!
News
January 28, 2020 10:45 AM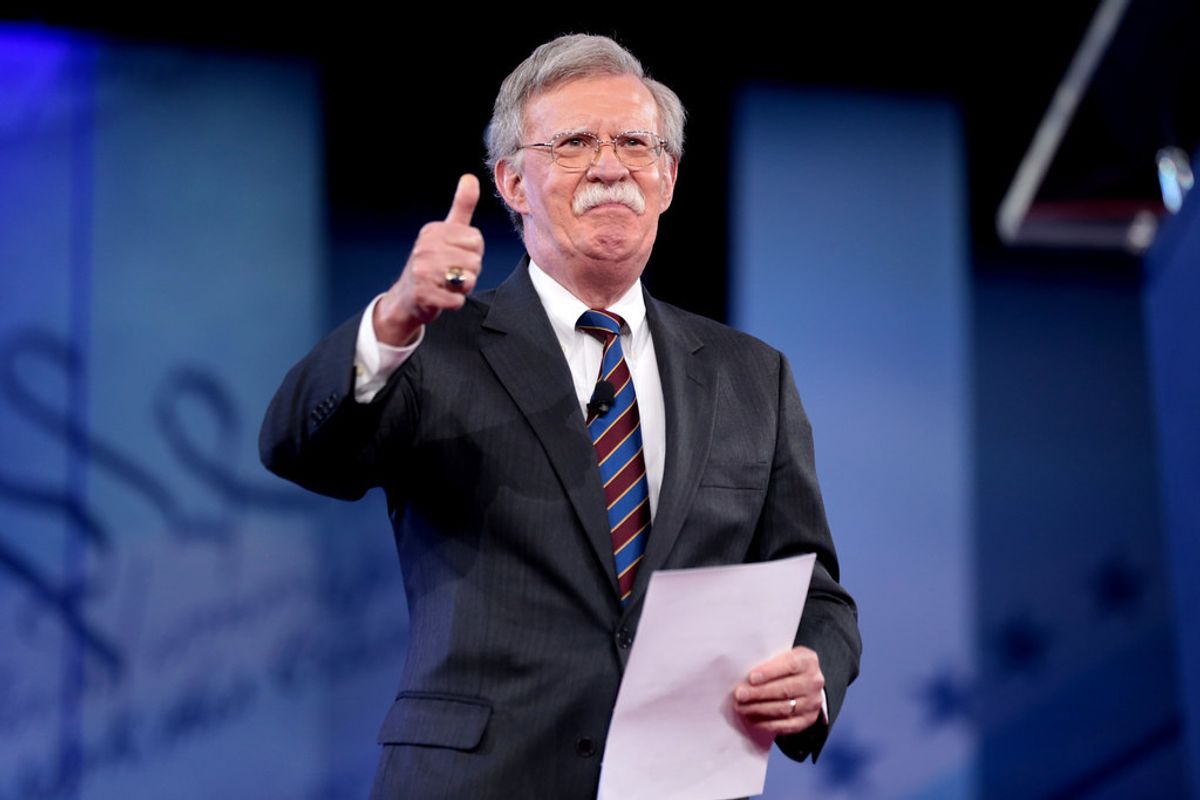 The Bolton details just keep on coming. Last night, The New York Times reported that the former national security adviser and the nation's top prosecutor both agreed that Donald Trump was improperly using Justice Department criminal investigations as negotiating chips with foreign leaders, promising to interfere in prosecutions as a gift to whichever despot he was crushing on at the moment.
John R. Bolton, the former national security adviser, privately told Attorney General William P. Barr last year that he had concerns that President Trump was effectively granting personal favors to the autocratic leaders of Turkey and China, according to an unpublished manuscript by Mr. Bolton.

Mr. Barr responded by pointing to a pair of Justice Department investigations of companies in those countries and said he was worried that Mr. Trump had created the appearance that he had undue influence over what would typically be independent inquiries, according to the manuscript. Backing up his point, Mr. Barr mentioned conversations Mr. Trump had with the leaders, President Recep Tayyip Erdogan of Turkey and President Xi Jinping of China.
While this latest revelation isn't directly related to the Ukraine shakedown scheme, it's of a piece with Trump's view of law enforcement as just one more political tool a country's leader wields in his own interests. Much like the $391 million of congressionally allocated defense aid which Bolton says Trump withheld to force Ukraine to announce a prosecutorial inquiry into Trump's political opponent Joe Biden.
---
The Times reports that Barr was particularly incensed over Trump's willingness in 2018 to negotiate with Erdogan over the prosecution of Turkey's Halkbank on charges of evading Treasury Department sanctions on Iran. And if this is ringing a bell, it's because this is that case with the gold trader, Reza Zarrab, whom Rudy Giuliani tried to get Rex Tillerson to "trade" for American pastor Andrew Brunson, who was then in a Turkish jail.
Halkbank was also paying Ballard Partners, the lobbying firm of Brian Ballard, who served as vice chair of Trump's inaugural committee before decamping to DC to serve as an unofficial conduit to the White House. And if that name also sounds familiar, it's because Ballard was the lobbyist Rudy Giuliani instructed Lev Parnas to hire for $100,000/month to help implement their Ukraine scheme. So not only was Trump negotiating to subvert the American justice system as a favor to a foreign leader, he appears to have been doing so in concert with people who contribute both financially and in-kind to his own campaigns.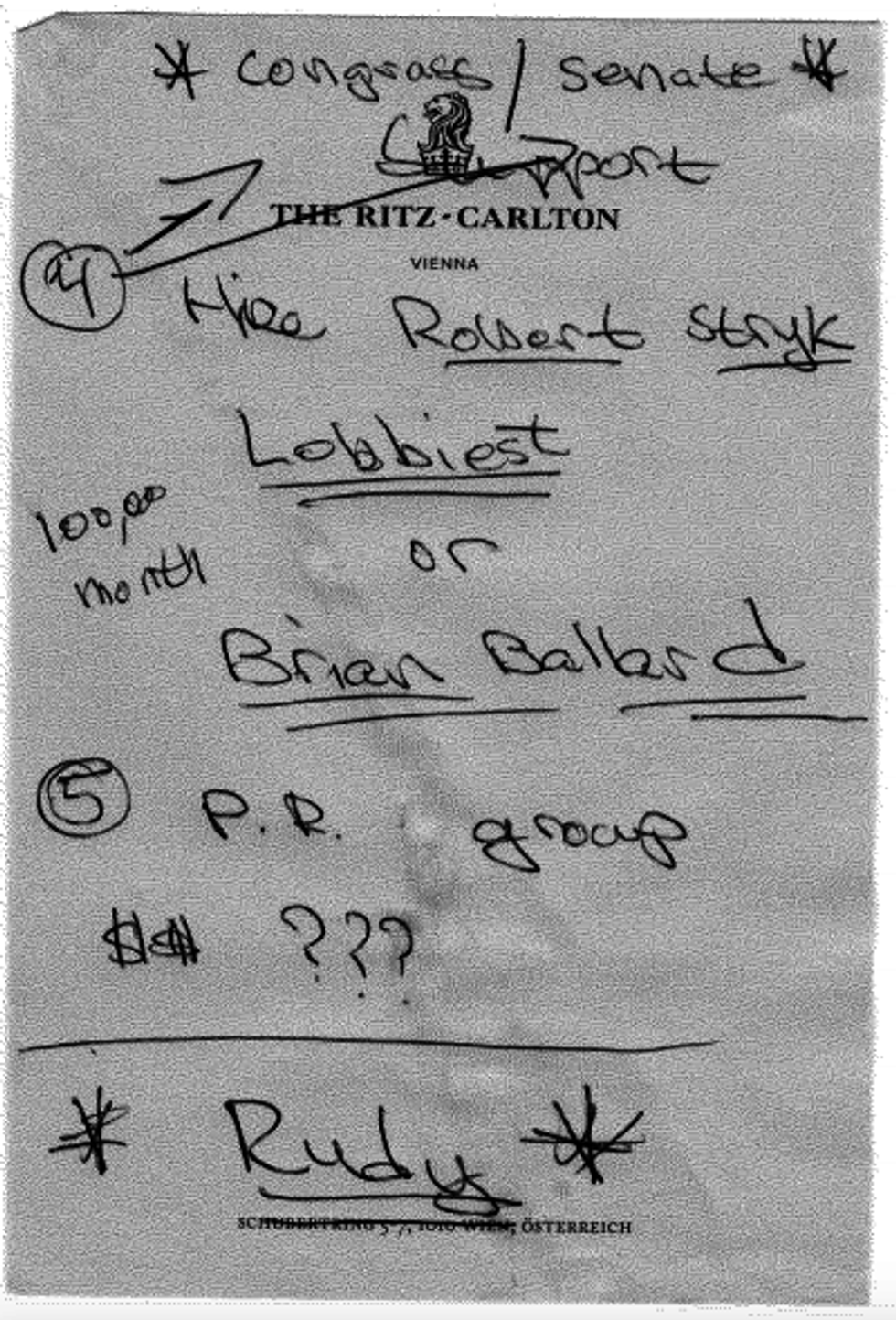 According to Bolton, Barr was also pissed that Trump unilaterally lifted sanctions on May 13, 2018, against Chinese telecom giant ZTE, just one year after the Commerce Department slapped a $1.19 billion criminal fine on the company for massively violating US restrictions on trade with North Korea and Iran. Naturally, this had absolutely nothing to do with the May 11, 2018, announcement that the Chinese government was extending $500 million in loans to an "integrated lifestyle resort" outside Jakarta, Indonesia, featuring Trump hotels, residences, and a golf course.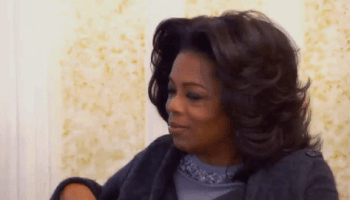 Giphy
Just this once, we'll have to agree with Bill Barr that this is all rather unseemly.
And speaking of unseemly! The very same day that leaks about Bolton's book started coming out, Amazon began taking pre-orders for Bolton's "The Room Where It Happened: A White House Memoir" with a purported release date of March 17. Perhaps this was a decision by Amazon to strike while the iron is hot, and not a publicity campaign engineered by Bolton himself. Bolton's attorney has adamantly denied that his client leaked his own book, insisting that the White House is responsible for the Times stories.
But whatever the source, it seems highly unlikely that Donald Trump's legal team would simply greenlight the release of Bolton's book during the election. Ambassador Bolton risks civil and criminal prosecution if he publishes before the White House completes its prepublication classification review, a process which takes exactly as long as the government says it takes, plus additional time to litigate any demanded redactions. If you think Pat Cipollone isn't going to take full advantage of this process to delay Bolton's book as long as possible, then you haven't been paying attention the past three years.
This is an administration that has spent years litigating the production of Trump's tax returns and blocking former White House Counsel Don McGahn's testimony, most of which is already in the Mueller Report. FFS, they're talking about getting a restraining order to stop Bolton from testifying to the Senate! But if you want to boost Bolton's rankings by plunking down $32 today for a book that may or may not come out before the end of the year ... knock yourself out.
[NYT]
Follow Liz Dye (FKA your FDF) on Twitter!
You cannot make us read that book, but you can money us anyway!
Liz Dye
Liz Dye lives in Baltimore with her wonderful husband and a houseful of teenagers. When she isn't being mad about a thing on the internet, she's hiding in plain sight in the carpool line. She's the one wearing yoga pants glaring at her phone.