John McCain Is Biggest Celebrity Rock Star Of York, Pennsylvania
News
August 12, 2008 04:48 PM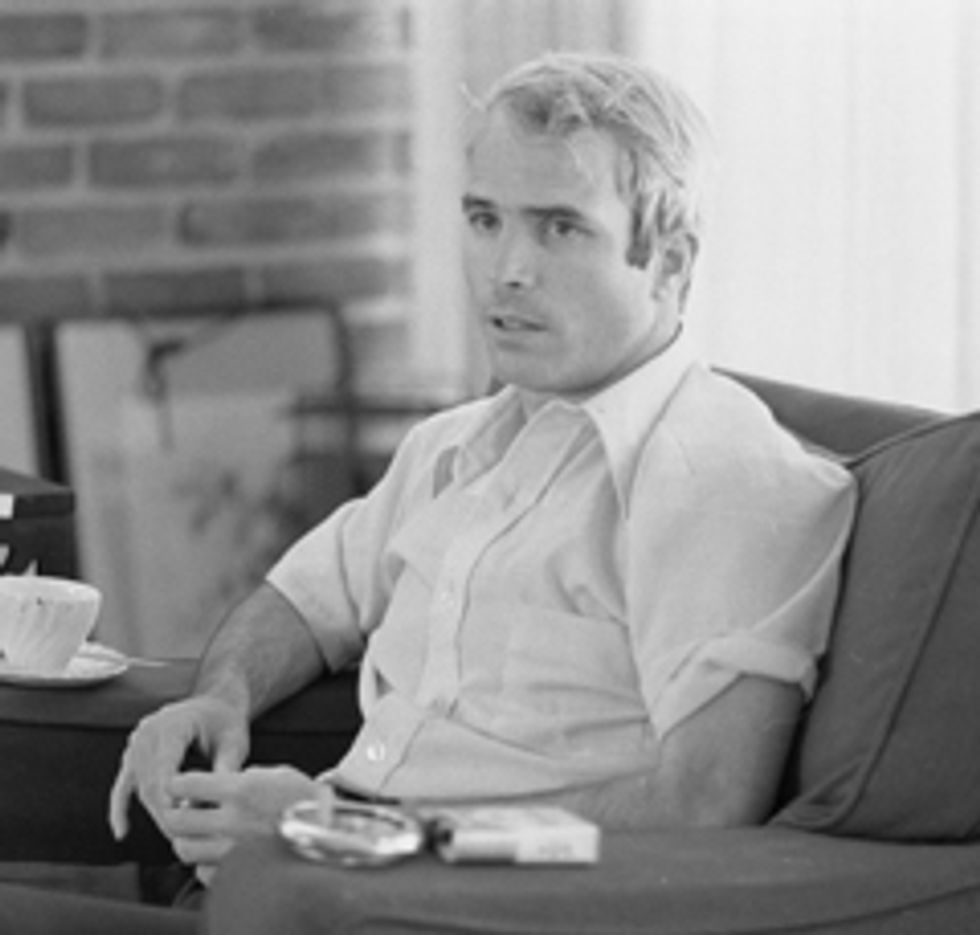 While Barack Obama continues to putz around like a jerk on vacation in "exotic" Hawaii, John McCain has been campaigning across Pennsylvania with Tom Ridge, the guy who inexplicably decided he'd rather serve as George W. Bush's powerless anti-terrorism bitch than remain a popular governor of a large state. Well, the Pennsylvanians arejust loving this pair. They're packing the crowds, chanting McCain's name, you name it. And if you can even believe it, some teenage girls are waking up before dawn to get into McCain rallies. Hope is for dopes! All the kids talk about these days is that old Republican bastard, John McCain.
---
Hmm... these girls are peculiar. What are they thinking?
Good seats: First in line this morning were Beckie Rineholt of Jackson Township and Emily Saare of Red Lion, who said they woke at 4 a.m. to get good seats.

"We're both supporters of McCain and we wanted to see him in person," Rineholt said.

Both are 17 and will be voting in November for the first time.
What, pray tell, must a childhood in Red Lion, Pennsylvania, be like?
Supporters arrive early to greet McCain [York Dispatch]
McCain, Candidate Of The Teenyboppers [Philadelphia Will Do]