John McCain Is President Of Namibia!
News
October 24, 2008 10:02 AM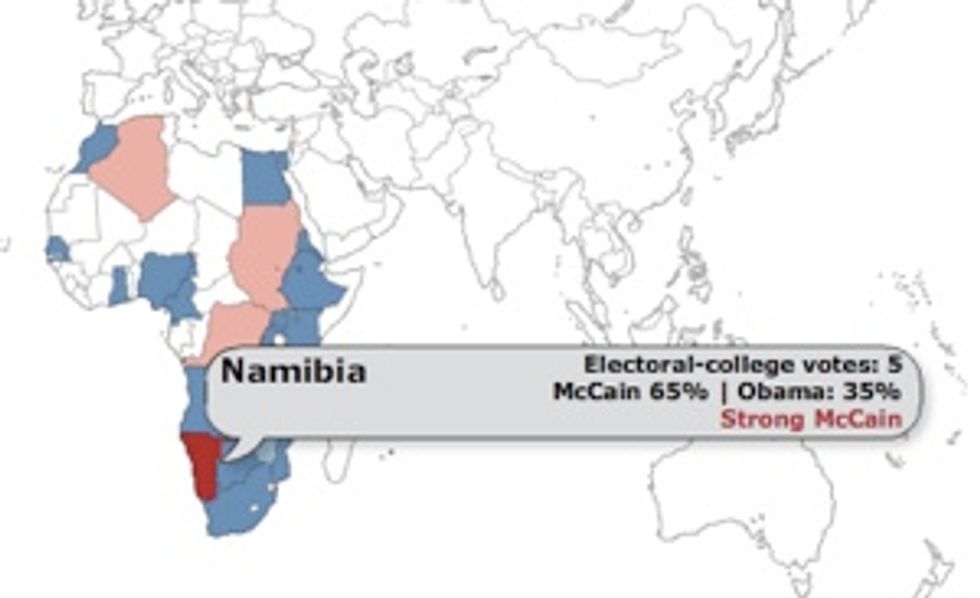 LookyThe Economist has a nifty Interactive Feature that shows, conclusively, the only place in the world where people like John McCain is in sub-Saharan Africa! (Namibia is known, colloquially, as "the West Virginia of Africa.") Iraq or Cuba would also take him, but we doubt he'd accept the offer.
---
It is so cute when The Economist tries to explain to the rest of the world how our retarded electoral college works. It is also very charming when they include a weird graphic of two naked furries on a see-saw, like characters from Equus, to illustrate how Obama is kicking McCain's ass. Also WTF Moldova, what did Barack Obama ever do to you, that you would "lean McCain" like that?
Vote Obama or McCain: Global Electoral College [The Economist via Boozhy]