John McCain Throws Ted Stevens Under The Bus
News
October 28, 2008 11:40 AM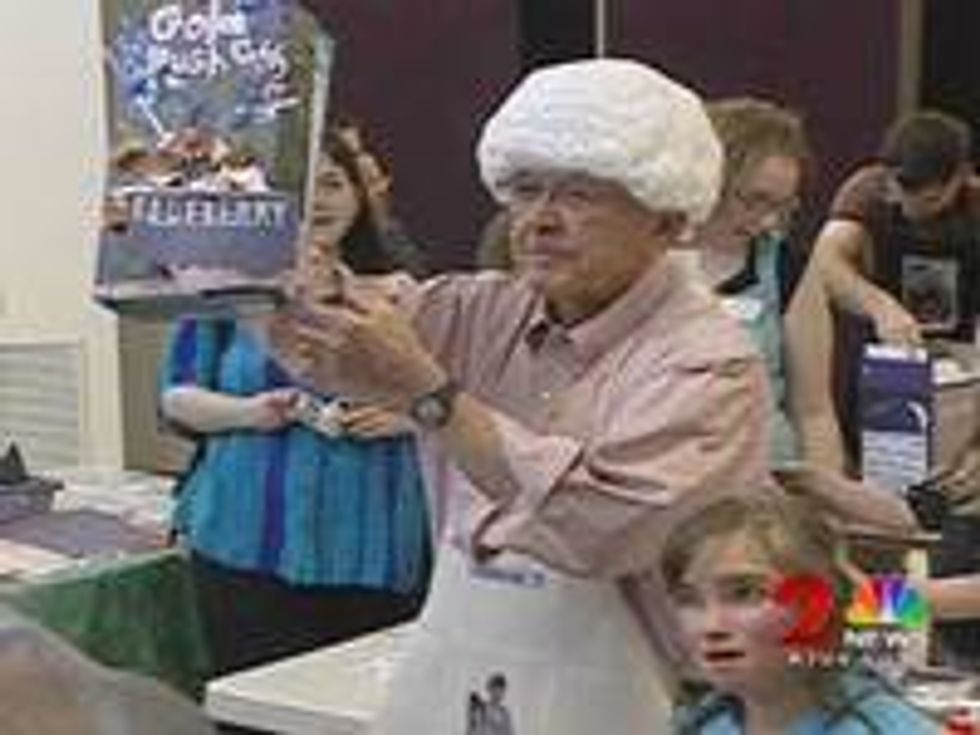 John McCain does not believe Earmark Welfare Queen Ted Stevens should be running for Senate re-election anymore, now that he has been convicted by a jury of being a terrible fraud. Yesterday Stevens was found guilty of making false statements regarding the free sex dungeon a contractor built for him and his wife in Nowheresville, Alaska. And today John McCain pitched Ted Stevens' corrupt, embittered old carcass under the bus.
---
He called on Ted Stevens to step down because he was convicted of a mere SEVEN FELONIES. Sarah Palin said it was a very sad day for Alaska, and she trusted Senator Stevens to do "the right thing" for the state -- which is to say, appropriate $3 billion in federal highway funds for buildin' a giant Zamboni to make the entire town of Wasilla into a nice skatin' pond. (And then resign.)
Ted Stevens of course told everybody to cram it.
McCain calls on convicted senator to step down [Political Ticker]
Palin on Stevens' Conviction: "It's a Sad Day for Alaska" [FOX News]