John McCain's Hilariously Canned One-Liner About Barack Obama And Jimmy Carter!
June 10, 2008 12:04 PM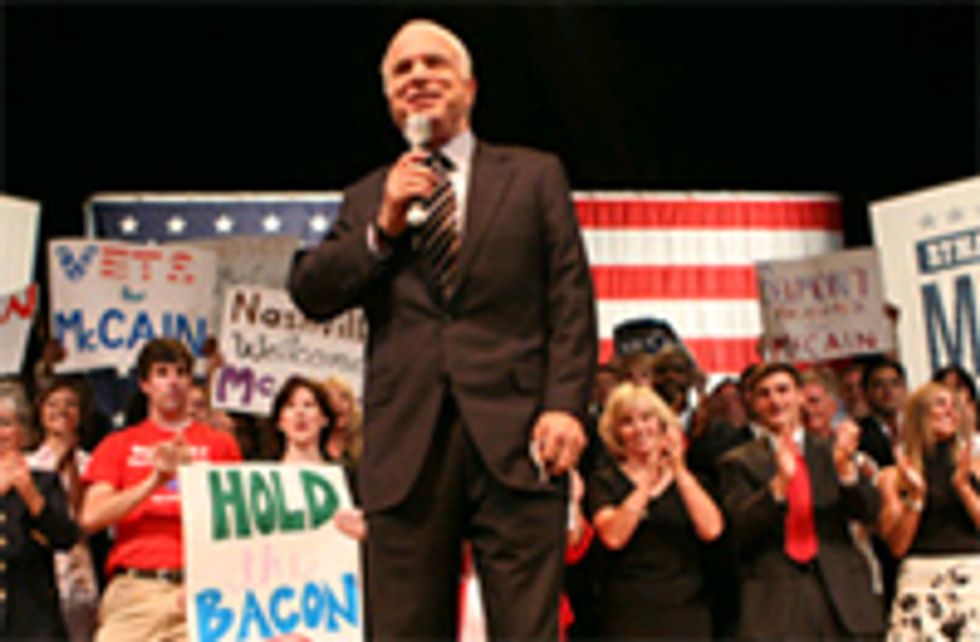 John McCain enjoys a well-deserved reputation as a charismatic, maverick jokester with a devastating wit. Plus, he likes Ernest Hemingway, so he knows good writin'! So it's no surprise that, a minute and a half into an interview with Brian Williams, he would bust out with a fantastic bit of silver tonguery about Barack Obama being the second coming of Jimmy Carter -- and then laugh uncomfortably at his own joke while Brian Williams asks, "Why do you say that?" See the excruciating footage after the jump.
---
You see, Barack Obama likes sweater vests, just like Jimmy Carter. Obama was also once a southern peanut farmer with lust in his heart. That was before the Muslims taught him about hate and fisting, though.
One-on-one with John McCain [NBC Nightly News]