Judge Restores Early Voting To All Ohioans Because He Hates The Troops
News
August 31, 2012 01:30 PM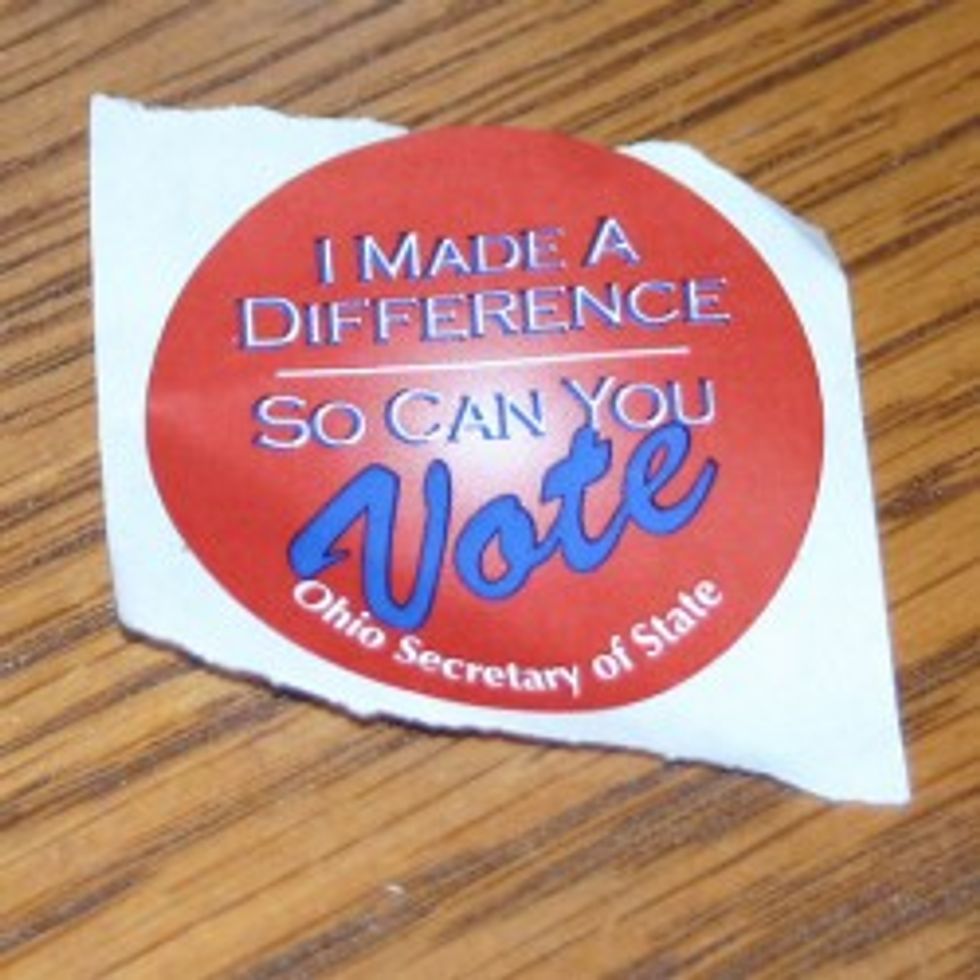 The Obama campaign filed a lawsuit way back when, like last month or something, to claim that it was unconstitutional for Ohio to allow military voters early voting time in the three days before the election without extending the same time to all Ohio voters. Mitt Romneypredictably lied about it, because the only things that come out of Mitt Romney's mouth are nouns, verbs, and lies about the nouns and verbs he just used.
---
A federal district court judge ruled today that everyone in Ohio gets to vote the Saturday, Sunday and Monday before the election. YAY VOTING (BUT NOT FOR THE BLACK GUY, OKAY?)
IT IS FURTHER ORDERED that in-person early voting IS RESTORED on the three days immediately preceding Election Day for all eligible Ohio voters.  And specifically, for the purposes of the 2012 General Election, this Order restores in-person early voting to all eligible Ohio voters on Saturday, November 3, 2012; Sunday, November 4, 2012; and Monday, November 5, 2012.  This Court anticipates that Defendant Secretary of State will direct all Ohio elections boards to maintain a specific, consistent schedule on those three days, in keeping with his earlier directive that only by doing so can he ensure that Ohio's election process is "uniform, accessible for all, fair, and secure."
Interestingly, the Ohio Secretary of State tried to abolish all weekend voting, because fuck the troops in their well-muscled, tanned...be right back.
Phew. Yeah, anyway, because some negro-heavy counties got uppity, the SoS barred all weekend voting, which is now back on the last weekend before the election, because Ohio also argued that the weekend voting was absolutely necessary for some people until it wasn't. This fight is not over, though, because it is now an almost certainty that Ohio will just burn all the voting machines but mysteriously find 900,000 ballots for Mitt Romney that survived the simultaneous 88-county blaze.