Last Call At The Liffey: Good-Bye RNC St. Paul
News
September 10, 2008 01:44 PM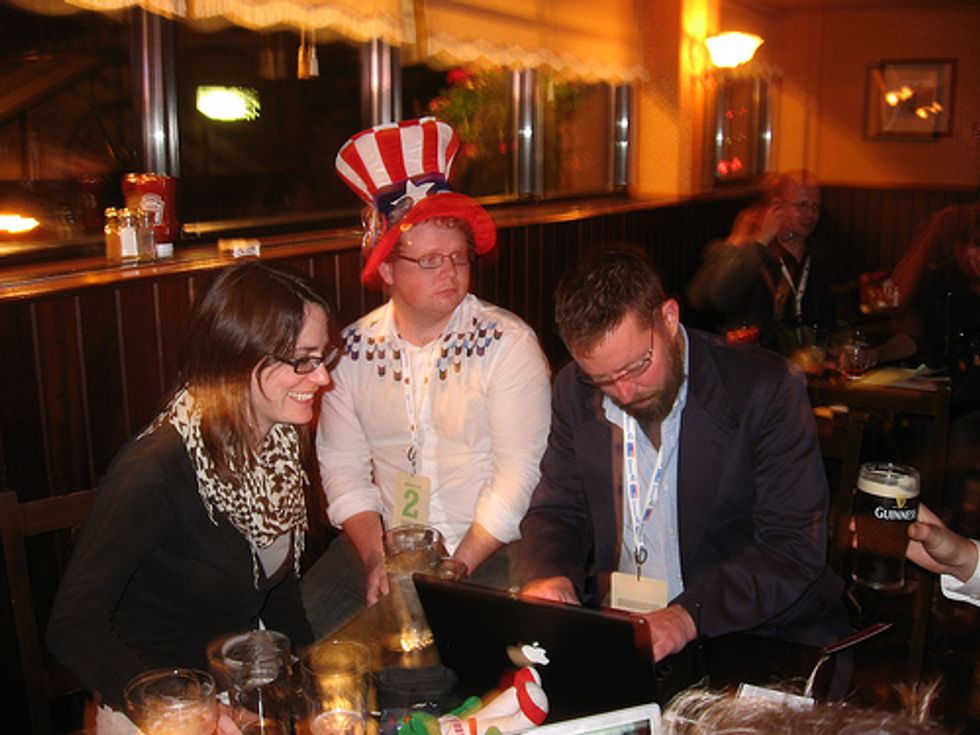 Because it's Video Day at Wonkette (how did that happen?), let's watch what happens when the editors of Reason, Utne Reader, your Wonkette writers and friends, and a random funny Ron Paul fanatic from Boston meet again in a terrible Irish pub just steps from the beloved Xcel Center and just moments after John McCain disrespected women by dropping balloon bombs on Andrea Mitchell. That's right, a few moments of drunken hijinx.
And here's ... well, it sort of describes itself, doesn't it?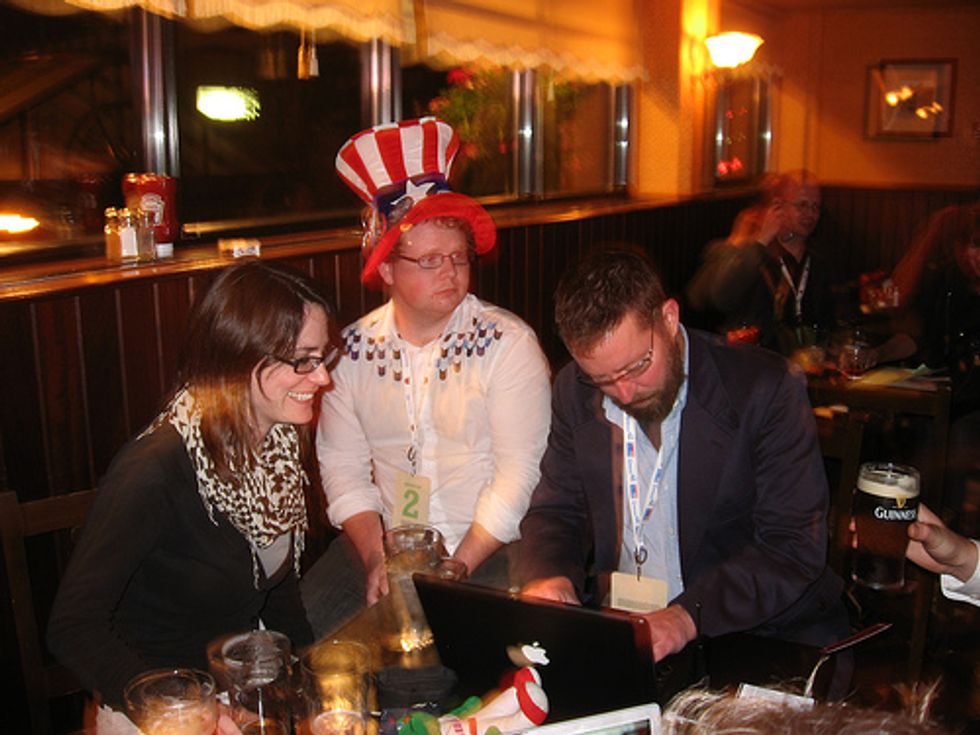 Thanks to our favorite Paultard/Pats-tard Garrett Quinn for the video, and to BlogAds boss Henry Copeland for the photo!
Garrett at the RNC [YouTube]