Lazy Slut Who Did No Work Dinesh D'Souza 'Resigns' From Million Dollar Christian College Prez Gig
News
October 18, 2012 03:58 PM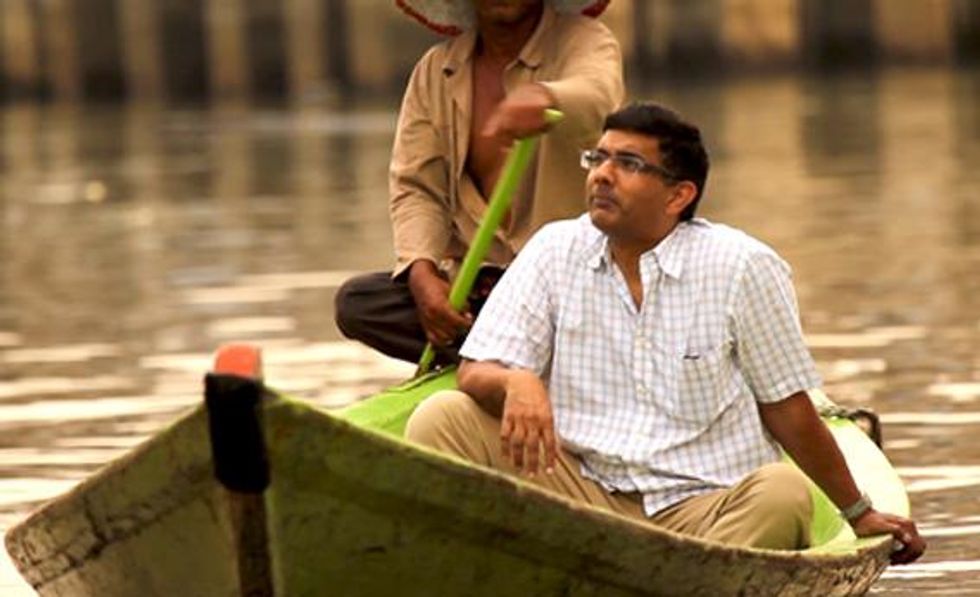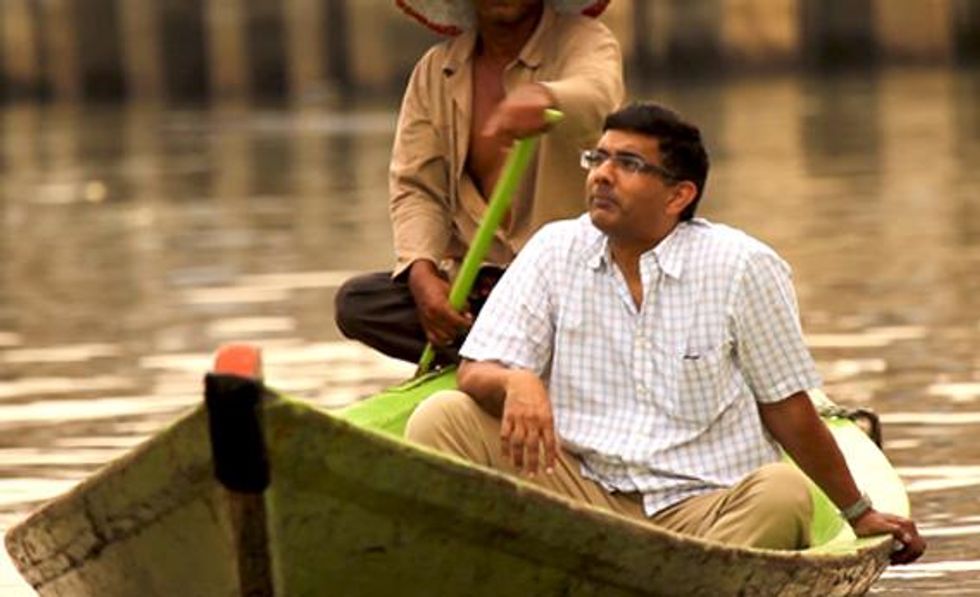 Dinesh D'Souza: Not having the greatest of all possible weeks? Just a couple days after the revelation that got engaged to and/or shared a hotel with his new lady without technically getting divorced from his old one (and also that lady has a husband too, or at least did recently, ha ha) comes the bad news that he's going to "resign" from his job as president of The King's College. (We put "resign" in quotes because "he" "made" the decision after the school's board of trustees met for like two days straight, presumably deciding the wording of the resignation statement "he" would write.) Was he forced out because of his sexual shenanigans? Sure! But also because he was doing a not very good job of being president of The King's College? Yes, that too!
---
David Sessions at the chained-to-Newsweek's-rotting-corpse Daily Beast is all over this story today! He notes in passing that D'Souza was making a cool million dollars a year to be president of The King's College. This is a Christian college whose "campus" was three floors of the Empire State Building up until this year, when it moved into a new building in the Financial District. It has 21 full-time faculty members, and, depending on which part of its Wikipedia entry you believe, it has either around 250 students or "more than 400."
So: pretty small school! And yet million-dollar salary! We're sure he really works hard to earn it though, because he's a conservative not a liberal whiner and a maker not a taker oh wait what's that you say David Sessions at the Daily Beast?
According to several sources at the college, members of the King's faculty and board alike had grown hostile to D'Souza's presidency over what they saw as a failure to earn his reported million-dollar salary. D'Souza has spent much of the past few months promoting his documentary, 2016: Obama's America, and his high profile in the media was seen as rarely benefitting the college. It may even have been seen as a detriment: According to a former staffer familiar with the college's public relations, King's employees have been explicitly tasked with disentangling D'Souza's extracurricular activities from the college's reputation. D'Souza became a non-presence on the college's official Facebook page throughout 2012, which staffers say was no coincidence.
Haha, whoops! Oh well, at least now he has time to better have illicit sex with his secret fiancee behind his wife's back, except Dinesh says they're not having an affair and he and his wife have been separated for two years and he didn't even share a hotel room with her and now you made them "suspend" their engagement, you big meanies. No word on how long his new "suspended" fiancee Denise has been separated from her husband, whom she appears to have married less than a year ago!
We guess all D'Souza has to console himself with now is that sweet, sweet paranoid documentary money, and this farewell from the school's chairman of the board, as reported on the school's newspaper's Twitter: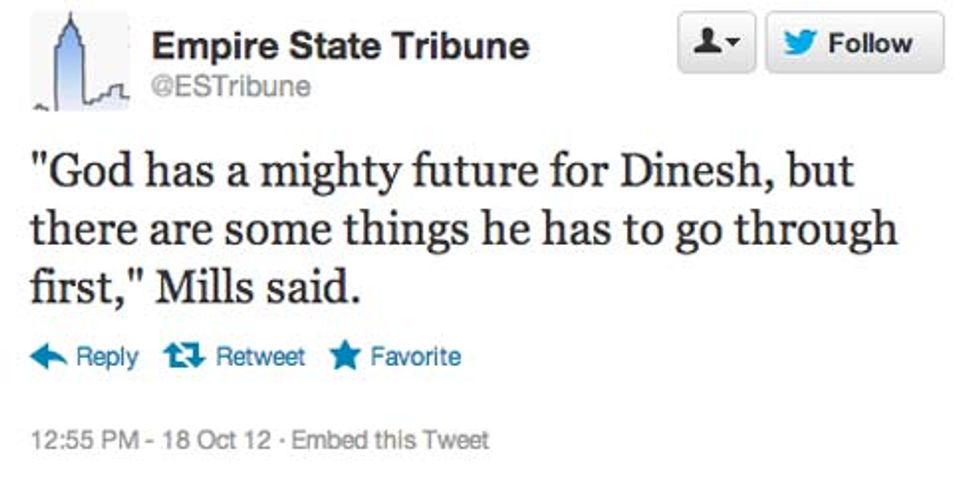 We assume this is nice evangelical code for "the restraining order stipulates that you must remain 150 yards or more away from our campus at all times." [DB]