LGBTQ-Hating GOPer In Trouble After Doling Out Bad Cunnilingus Advice On TikTok
Sex
July 10, 2021 02:45 PM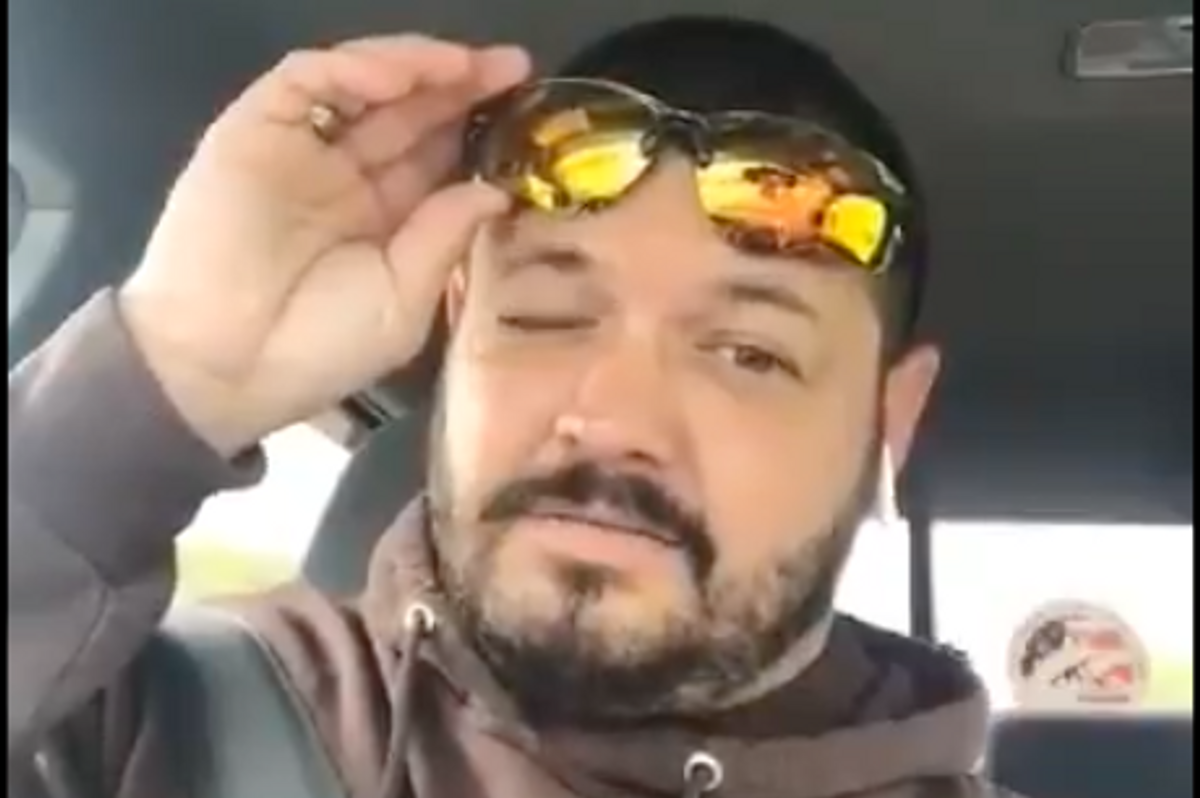 There is a school of thought (my own) that considers it a distinct possibility that a very large portion of conservative opposition to sex education, non-procreative sex, LGBTQ+ rights has to do with the fact that they are probably a terrible time in bed and thus can't understand why anyone would have sex for any purpose other than a machismo-induced desire for conquest, a feminine desire for male companionship and commitment or the desire of both for a child. Anything else does not compute. It's why they think that gay people can "recruit," when that is just not thing that would make any logical sense to anyone whose romantic pursuits were not rooted in a sense of obligation. It's why Ben Shapiro was so deeply astonished by the concept of the self-lubricating pussy.
It's why it was no big surprise when earlier this year, several West Virginia Republicans, including delegate Joe Jeffries, introduced a bill banning discussion of sexuality as well as "displays relating to sexuality" in public schools.
---
Via Metroweekly:
The bill, sponsored by Del. Dean Jeffries (R-Kanawha Co.), would add a section to the Code of West Virginia directing the State Board of Education to prohibit displays relating to sexuality in public school facilities.

Under the bill, which is extremely broad in scope, an example of a display promoting sexuality could include a sign urging people not to bully or to support LGBTQ students, like one that was put up by a teacher at Hurricane High School in Hurricane, W.V., in September 2019.

Del. Joe Jeffries (R-Putnam Co.), a co-sponsor of the bill, caused a stir on social media after he railed against LGBTQ-supportive posters, arguing that they were a violation of school policy.

Dean Jeffries told Charleston-based CBS affiliate WOWK that he believes parents are best suited to teach their children about sexuality and sexual morality. But he has also acknowledged that the bill is not a "top priority," given the number of other issues that are more pressing amid the COVID-19 pandemic.

This sign, on display at a high school, was what Jeffries was upset about. He claimed that the sign, which referenced the Taylor Swift lyric "Shade never made anyone less gay" and encouraged students to support their LGBTQ classmates was "bullying." (Wow, lotta Taylor Swift and that particular Taylor Swift song today)
I'm being told that this was put up by a teacher at Hurricane High right here in Putnam County, WV. It's against s… https://t.co/ntsDAuUsjS

— Joe Jeffries (@Joe Jeffries) 1569466407.0
All of that being said, Jeffries, it appears, is more than fine with displays of sexuality on Twitter (as long as they are heterosexual, we assume) and has been doling out "sex advice" on TikTok throughout the last week.
Via West Virginia Public Radio:
In the video, Jeffries appears to be responding to another user on the platform.

"They say sit on your face. Do you mean sit or hover?" a woman asks.

"So here's the thing, ladies. If he's not pushing you up, gasping for air, then you are probably doing it wrong. You should be rubbing that thing all over his face, like hard," Jeffries said. "His nose should be shoving your clit so far back up inside of you that it just drives you wild. Sit, not hover, sit. Push down. All your weight He'll take care of the rest."

I think I need a Silkwood shower after that. I mean, I am super sex-positive but that man just made cunnilingus sound about as appealing as cleaning out a vacuum cleaner. And also proved my earlier point.
Jeffries' colleagues, however, were not super happy with his apparent plans to become the right-wing Dr. Ruth and have since stripped him of his committee vice-chairman position. I'd say this wasn't surprising, but given Trump, you think they'd be okay with any kind of behavior on social media these days.
West Virginia House Speaker Roger Hanshaw (R-Clay) released a statement explaining the decision.
Serving in the West Virginia House of Delegates has been the honor of my lifetime, but not everyone has the same respect for this office, our body or their fellow members. When you take the oath, you are serving not just your district, but also the entire state. I have been asked to weigh in on the activities of one of our members, but it is up to each of our constituents to be the ultimate judges of our actions.

I believe Joe Jeffries is an embarrassment not just to the House of Delegates, but to the entire state. He has shown us more than once that he does not respect the office he was elected to serve. I am but one member among 100, and his constituents will have the opportunity at the ballot box in 2022 to decide whether he represents them as they wish.

As presiding officer, the only tool at my disposal to express my disgust with his repeated, reprehensible behavior is to strip him of his committee vice chairman position, which I have done today. Carrying out the will of the people is serious work, and I expect better behavior of our members, even in what they believe is their private time.

Now, not that I'm stanning for Jeffries and his terrible cunnilingus advice, but aren't Republicans constantly complaining about how incredibly unfair it is for people to be fired or demoted or whatever for what they say on social media? Because it seems like they are. Is this something that applies only when the company is liberal and the poor, put-upon Republican in question is out there sharing his sincerely held political beliefs by screaming racial slurs and heil Hitlering across the internet? I guess so.
On the other hand, if this gets him to stop whatever it is he thinks he is doing here ... it may be enough of a service to humanity that we can overlook the hypocrisy.
Do your Amazon shopping through this link, because reasons.
Wonkette is independent and fully funded by readers like you. Click below to tip us!
Robyn Pennacchia
Robyn Pennacchia is a brilliant, fabulously talented and visually stunning angel of a human being, who shrugged off what she is pretty sure would have been a Tony Award-winning career in musical theater in order to write about stuff on the internet. Follow her on Twitter at @RobynElyse