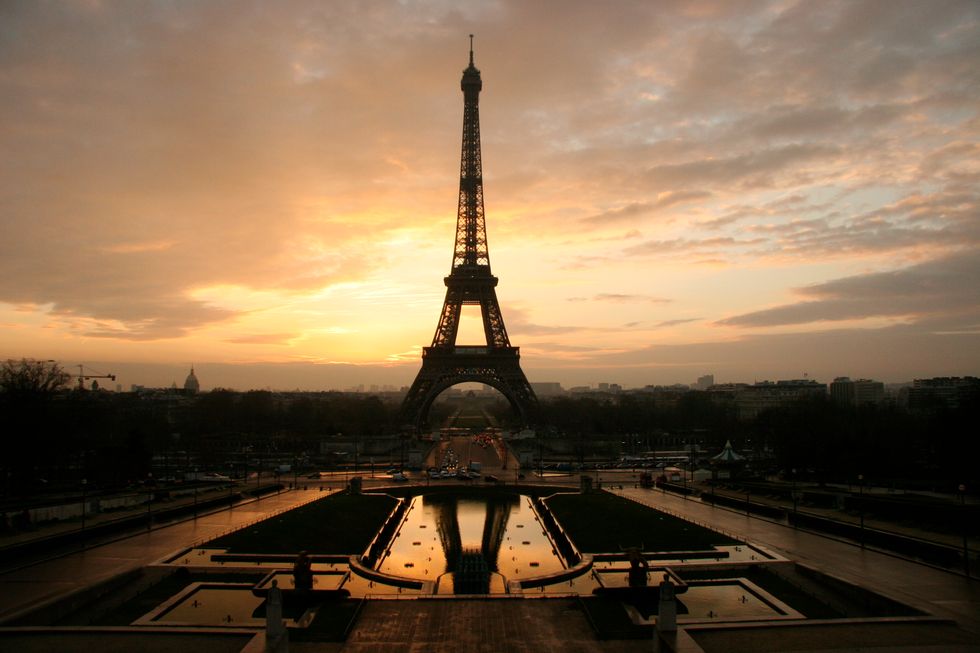 WHAT ARE YOU EVEN LOOKING AT, WONKET?
---
Oh HI, Wonkers, it is Sunday! You are probably hungover and stuff, but it's time for us to count down the top ten posts of the week and surprise, a couple of them are about the horrific terrorists attacks that happened to our friends in France. But today, we're going to focus on joy, OK? Can we all do that together? Good.
First though, you need to vote in the Wonkette Primary if you haven't. If you love Hillary, then buy a sexxxy Hillary Clinton t-shirt! If you feel sexxxy sensations in your pants for Bernie Sanders, then buy HIS t-shirt! GREAT! Now you're not nakey nakey anymore, and you have Wonket to thank.
Okay, one more thing before stories. GIVE US MONEY NOW. We do the internet writing for you each and every week, and we work SO HARD to bring you all the bestsest and brightest stories. Sometimes we even liveblog on the weekend! So please to give us $5, so we can keep doing PULITZER-WORTHY coverage for you. It will be very appreciated!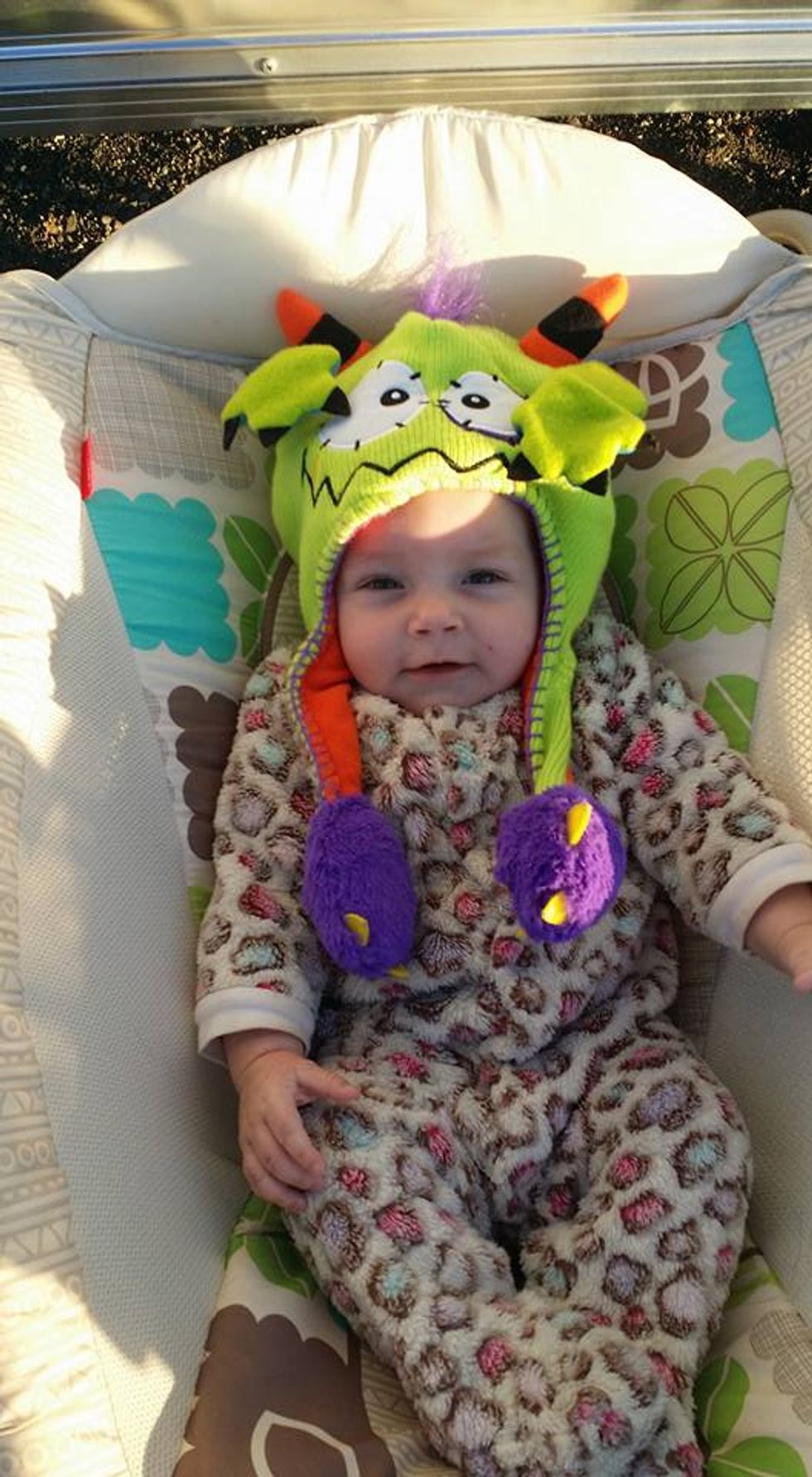 Hi, I'm Wonkette Baby. I'm just hangin' out below the donations paragraph, LIKE I DO.
Oh, that felt so nice, the way you just threw your moneys at us! Do it harder!
Want another Wonkette-adjacent child pic? YOU ARE IN LUCK! Wonkette Official Niece went to a Veterans Day parade this week, isn't she just OMG YOU CAN'T EVEN?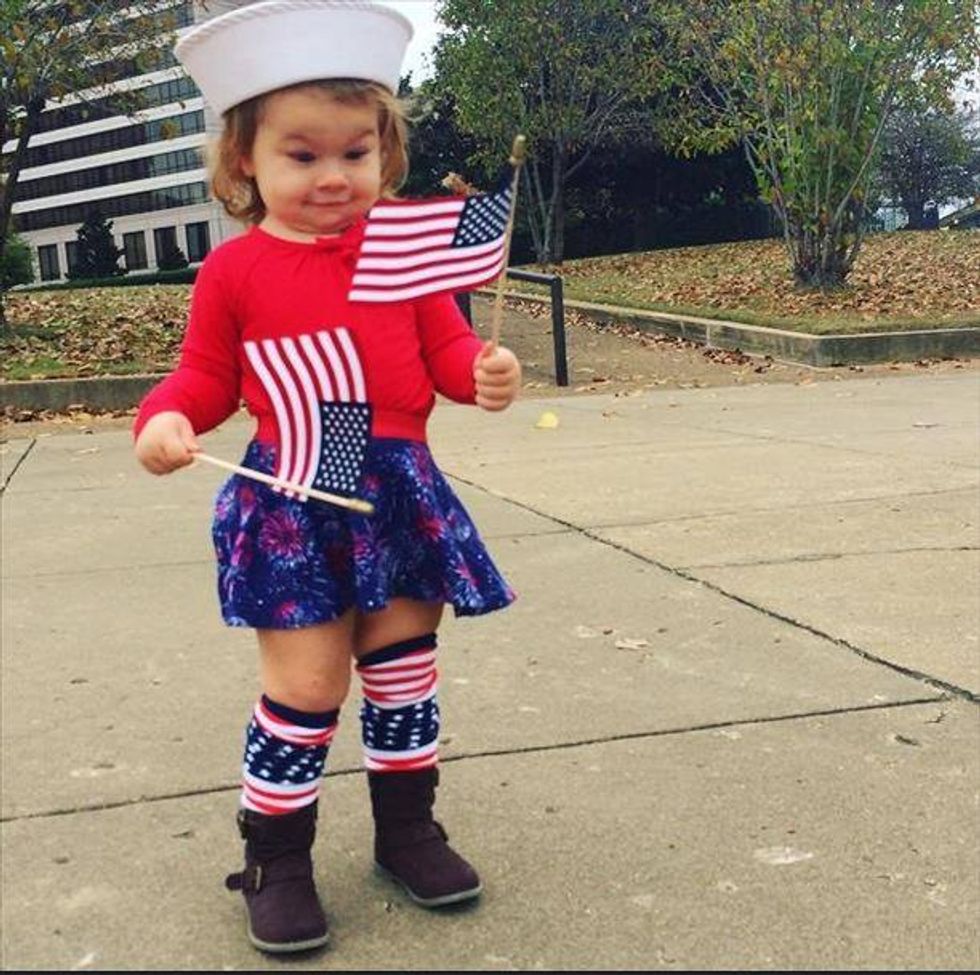 SPEAK AMERICAN! That's what she's thinking probably.
Okay, here are the top ten stories of the week, chosen as usual by science. Share them with your mamas!
1. Was there a bad stink gross yuck Republican debate this week? THERE WAS. And yr Wonkette liveblogged it!
2. That time the lawyer for Kim Davis said this elected official lady needs to do her damn job or resign. Of course, he was talking about a lady who is NOT Kim Davis.
3. The terrorist attacks in Paris were STILL HAPPENING, but that didn't stop wingnuts from being gross and disgusting and terrible and racist about it. It's their one party trick, after all.
4. Remember how we said "Pulitzer-worthy"? Yeah well: Thousands Of Mormons To Nail Magic Underpants To Temple Door In Mass Resignation. We would like one Pulitzer for that headline, please and thanks.
5. Where in the hell is Josh Duggar? Did he get jailbroken from sex rehab? Hide yr sheep and yr women!
6. Oh great. First Starbucks destroyed Christmas with those red cups, and then it got all gay for the queers. When will this War On Jesus ever end?
7. Oh how convenient, your number seven story is about Starbucks destroying Christmas with the red cups!
8. Did you hear about how George W. Bush kept us even safer than we ever knew on 9/11? Oh yes, it's so much worse than we thought.
9. The original breaking story on the Parisian attacks. President Obama wouldn't wildly speculate about the details, and neither would we.
10. And for dessert, we'll finish with crazy Nevada Assemblywoman Michele "One L" Fiore, whose home healthcare business seems to have gone tits up!
So there you go, Wonkers. Those are your winning stories. They are the best stories ever written, at least this week!
Remember to like us on Facebooks,Twitters, and the Tumblrs! And the Flipboard! And the Instagram! Wonkette is all the places, and all the places are Wonkette. Then follow us INDIVIDUALLY on Twitter, because hey, we are real people too? Thems Twitter handles are: @KailiJoy, @DoktorZoom, @EvanHurst,  @shypixel, and @commiegirl1, your lovely Editrix.
[wysija_form id="2"]
Now, sign up for the Wonkette newsletter, so that you can get a secret gay love note from your Wonkette every day! (Mostly.) Then go to the Wonkette online swag emporium and see what other sexxxy apparel we have, to MAKE YOUR SEASON BRIGHT. Anything else? Oh yeah, again, give us some dollars if you haven't yet.
Okay, we're going away now, BYE FELICIA.
Love,
Wonket
Evan Hurst
Evan Hurst is the managing editor of Wonkette, which means he is the boss of you, unless you are Rebecca, who is boss of him. His dog Lula is judging you right now.
Follow him on Twitter RIGHT HERE.