Like All 1950s White First Ladies, Michelle Only Writes Lady Things
News
March 28, 2011 12:09 PM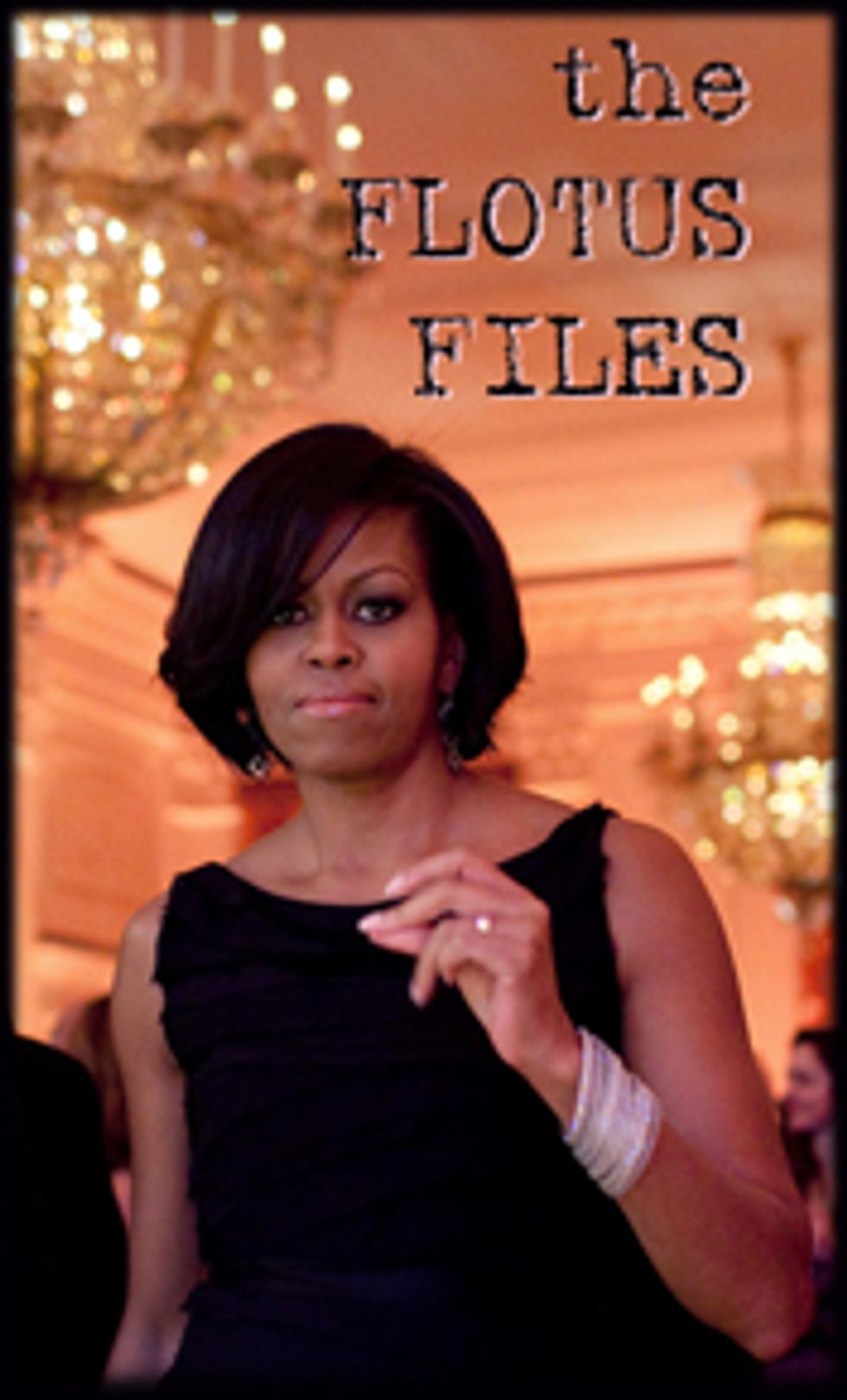 FLOTUS fans, rejoice! Michelle Obama iswriting a book. It is coming out sometime in spring 2012, which might be helpful if Mister FLOTUS is going to try to keep his job, because how many wars will we be fighting at that point? Anyway, Michelle Obama's book is going to be all about the White House garden, other gardens, and healthy eating. Proceeds from the book will go to charity -- probably a "charity" that gives treadmills to impoverished children. Unfortunately, our FLOTUS doesn't seem to realize that this book is basically giving the middle finger to suffrage and the women's movement and all of that because gardening is sexist. Of course.
---
Our FLOTUS has used her White House garden as a way of sharing her anti-obesity initiative with American children and adults. But writing a book about it is just wrong, according to some lady from a parenting blog called The Stir.
Wait, that's ... it? We have a First Lady who graduated from Harvard, and all you'll let her write about is the White House garden? Paging 1950, you can have your first lady back. We'd prefer our version be allowed to tackle something a little more meaty.
It's important to remember that someone is "letting" pre-Civil Rights first lady Michelle Obama write this book, because as a society we are way past gardening, but Michelle Obama coming up with her own ideas would be absolutely ludicrous.
I'd like to think that the strong woman who swept into the White House would instead focus on something grander. Like Let's Move, the program that has turned the war on childhood obesity on its head, thanks to Mrs. Obama's hard work? It was, after all, her creation. Or perhaps a tome on what it's like to be black in America, written by the wife of the first black president? Even a memoir on what it's like to give up one's job for your spouse and still make an impact on society would do for feminists' sakes.
Yes, maybe Michelle Obama should write about the Let's Move! campaign. Isn't that the thing where she encourages children to exercise and eat healthy food -- say, food you would grow in a garden, outside, using movement? Or she could write about being black. After all, as this article points out, Michelle Obama graduated from Harvard and Princeton, so it's still very important that she remind everyone of her race at all times. For feminism. [The Stir]
Blair Burke (blairelinor@gmail.com) obsessively follows Michelle Obama's every move for "The FLOTUS Files," which appears every Monday here at your Wonkette.