Looks Like Sarah Palin Has Bagged On Yet Another Fundraiser
News
August 27, 2009 11:48 AM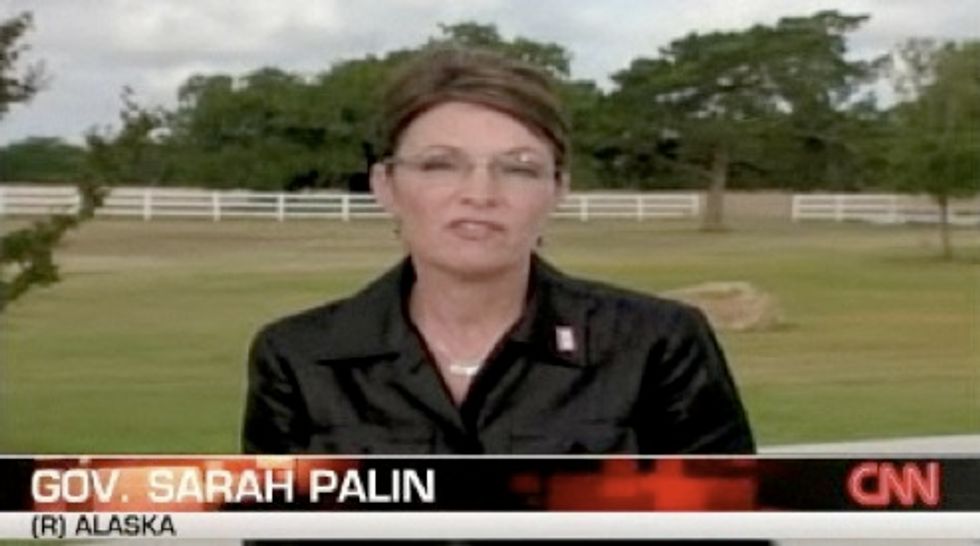 NEWS SHOCKER: Meg Stapleton, holder of the World's Worst Job as spokeswoman for an increasingly fragile and erratic unemployed publicity hound, had toonce again explain at the very last minute how Sarah Palin would not be headlining an event that the event organizers thought she would be headlining. This happens every five days or so, so Meg should probably just have some boilerplate text cooked up to explain these embarrassing incidents.
---
This time it's an event promoting an Alaska ballot measure aimed at making it illegal for teens to get an abortion without telling their parents. The Alaska Family Council has been advertising that Palin would give a speech and become the first official signer of the ballot petition tonight at ChangePoint, the Anchorage megachurch.

Palin spokeswoman Meg Stapleton said Wednesday, in response to inquiries from the Daily News about tonight's event, that "this is the first we have ever heard of a speech." She said Palin is out of state and won't be there.

[...] Alaska Family Council President Jim Minnery said it was news to him when a reporter told him that Stapleton was saying Palin had no knowledge of the speech, which his group has been promoting. He said organizers have been talking to Palin "contacts" for weeks about it.
Sweet suffering Jesus. Either literally HUNDREDS of event organizers over the past year have concocted the same elaborate fantasy that Sarah Palin would be attending their shindigs even though Palin never committed to such things, or Sarah Palin is on a meth binge in her Wasilla basement. These are the only two explanations.
Palin won't show at fundraiser, denies accepting invitation [Anchorage Daily News]