Los Angeles Times Owners Try To Bust New Union In Stupid, Pathetic, Total TRONC Way
News
October 06, 2017 11:20 AM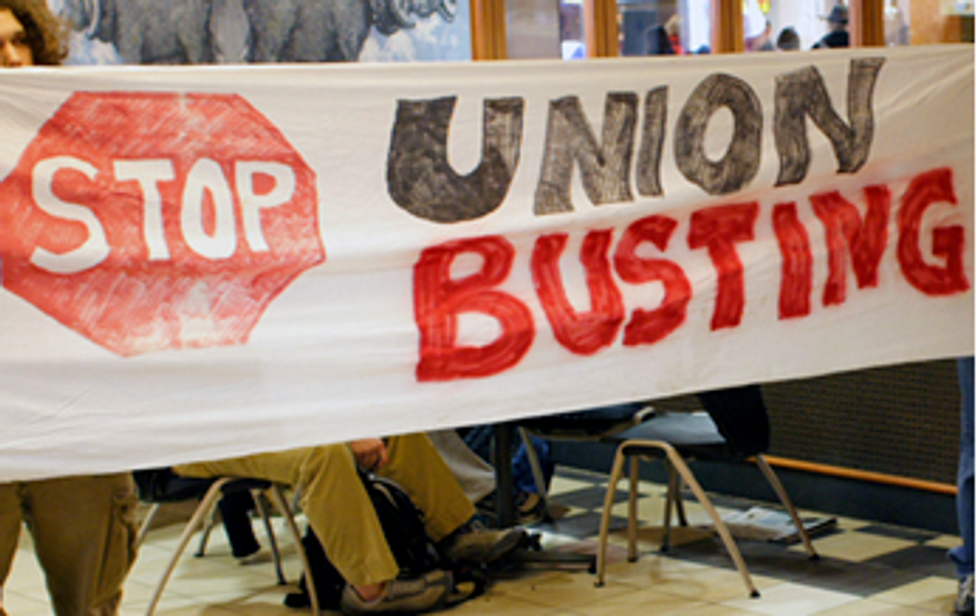 The Los Angeles Times is unionizing. A note left on everyone's desk this morning: pic.twitter.com/5iFqr7ONOK

---

— Matt Pearce (@mattdpearce) October 4, 2017
This is one of those times where you have to just point and laugh at the stupid. You see, the LA Times is following in the wake of more than one media organization that has recently unionized, and this is making the bosses Not Happy. Now, this Wonkette gig is the closest I've ever come to a real office job. I am currently wearing my pajama shorts and chain-smoking in my home office and also Editrix isn't the kind of person to just wander around spewing anti-union rhetoric at us, so I can't speak to the office experience. But in the service industry, we are let's say discouraged from talking about unions. See how long you can stomach this video from Target:
Or this one from FedEx (with bonus Donald Trump joke at around the 2:00 mark!)
Or this one from Walmart
[youtube https://www.youtube.com/embed/ONKkoiszVSs?rel=0&start=18 expand=1]
Or this one from Kmart
Or this one from Delta
My favorite part of these videos is that many of them used union actors!
So anyway, it seems that the union-busters have run out of money for training videos and resorted to just plain ol' scary letters, because while employees of the LA Times might have had a letter about how they were unionizing, they also got a nice letter from their bosses about how awful and terrible unions are!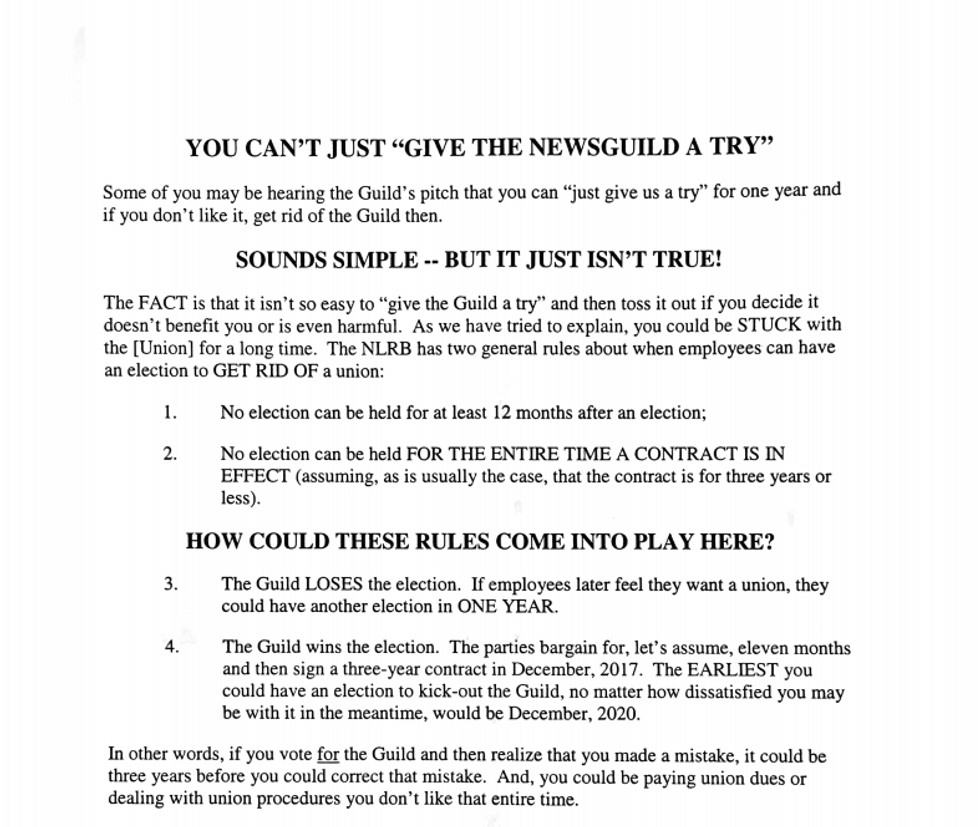 Notice anything strange, in that second paragraph? Yeah. They couldn't be bothered to even fill in the blanks in their union-busting, clip-art-filled, poorly formatted and badly reasoned multiple-page screed. (which you can find in full here)
Maybe if they'd used union workers someone would have had the job of copyediting?
Anyway we here at yr Wonkette would like to congratulate the LA Times staff on their decision and we stand in solidarity with them! We would also like to tell our readers that the reason we do not unionize is that we are afraid we might have to put on pants to go to the meetings, and none of us wants to risk that. [martinis was joking, and if Wonkette workers want to unionize, that would be great by me, don't know what the rest of those fuckers are scared of, also please give us money. -- Editrix, MANAGEMENT.]
[NYT]