Low-Wage Jobholders Join (Literal) Stampede For Housing Assistance
News
July 18, 2011 12:10 PM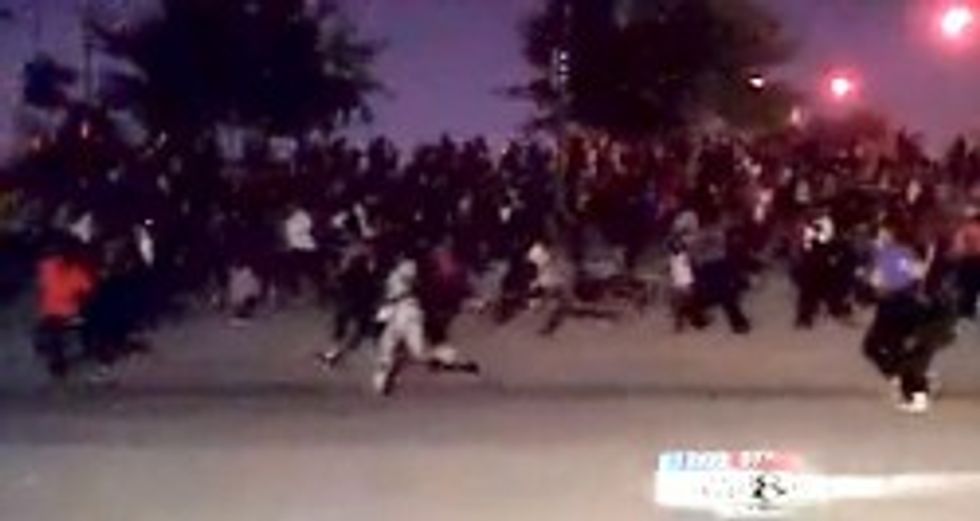 In "better times," the American people used to trample one another to death at the local Wal-Mart for a pair of U.S. flag-themed XXXL sweatpants and a jumbo box of Ding Dongs. Remember how good those days were, way back then? It was like being in the womb. Now we get word that in Dallas, thousands of peoplecrushed each other in a pre-dawn stampede to fill out applications just to be put on a wait list for federal housing assistance that allows a few lucky people to live barely above the edge of homelessness and malnutrition that their minimum-wage jobs afford them. Over 21,000 people applied in person and online for a mere 3,800 vouchers, mathematical odds which many experts say are pretty crappy. What is wrong with cardboard boxes, lazy poors?
---
Who are these people who so much like to batter each other's skulls for a government dime?
From the Dallas Morning News:
Applicants on Thursday ranged from young single mothers pushing strollers to older adults with nothing but a small Social Security income. Many in line have jobs but barely earn minimum wage.
Eanisha Fields said she works on an assembly line job at a cup manufacturing company but does not earn enough to support herself and her two children. The 33-year-old Dallas woman arrived at the sports complex after midnight Thursday to get a good spot in line.

"It was crowded," she said.

Tashia Moss of Richardson has a job as a home health worker — but it does not provide enough to cover basic expenses.

"I work; I just don't make enough money," said the 32-year-old, who is trying to support two teenagers.
Sounds very suspect. What is wrong with everyone, taking all these terrible, low-paying jobs? [Dallas Morning News]