L'SHANA TOVA, BITCHES, From Your Best Wonkette!
Wonkebago
March 01, 2018 04:40 PM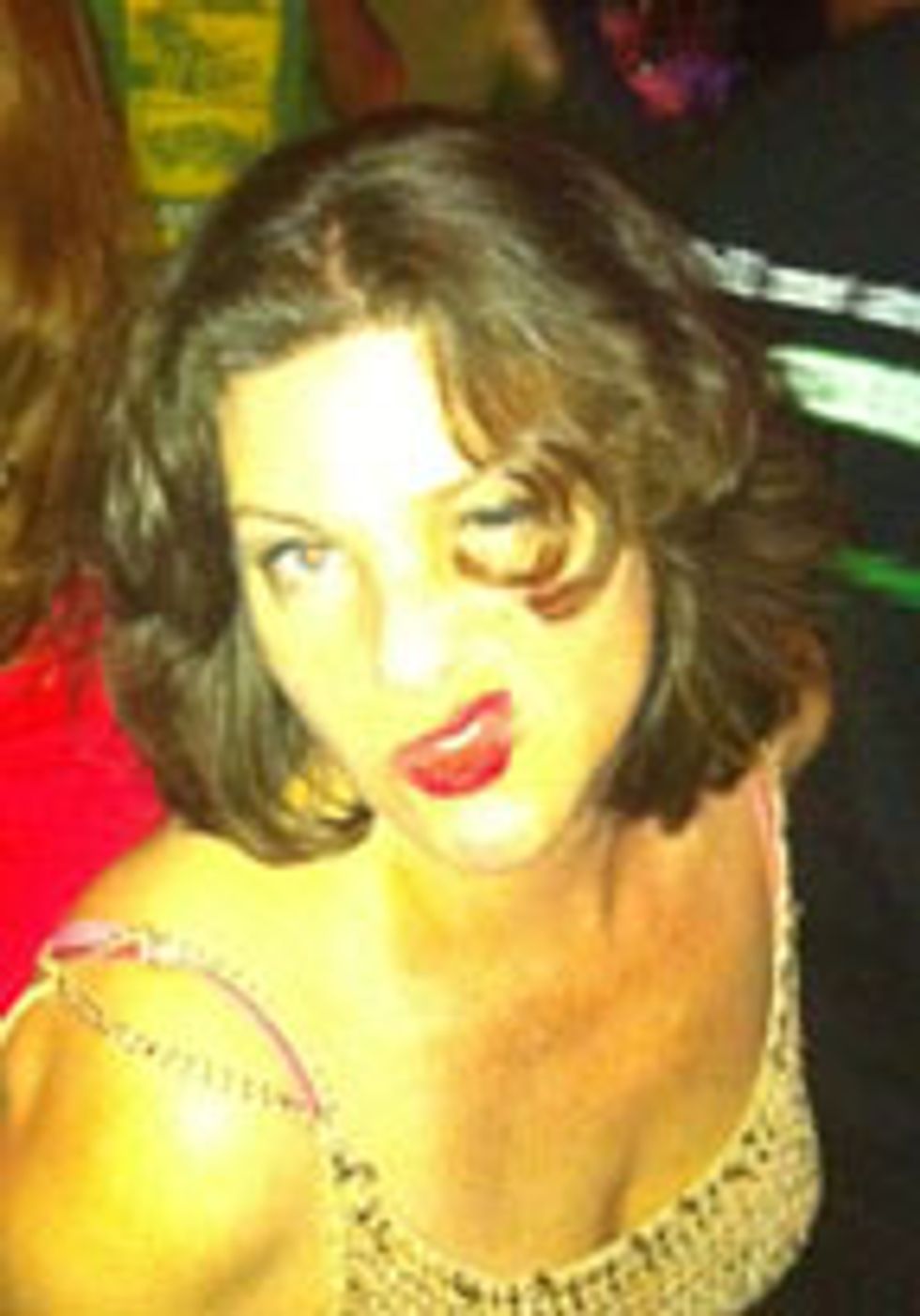 ---
Well hello! It has been brought to my attention that today is the sixth anniversary of the day Andrew Breitbart faceplanted off this mortal coil, which reminded me that today is also the sixth anniversary of the day I took over your Wonkette, blithely announcing I was turning it into a recipe hub and mommyblog. Just three years later I would seduce a commenter, get him to knock me up, and turn this fucker into a mommyblog FOR REAL. Who knew? Me, somehow, apparently! Yay us!
When I first bought Wonkette with a gentleman's loan for the whole 'chilada from the previous proprietor, a cratchety recluse by the name of Mr. L, who had himself purchased it from the not-yet-dead Gawker, it was broke-ish (probably hence the no-money-down), and I worked 12 to 16 hours a day, six-and-a-half days a week, and I started drinking by 10:30 and I cried all the time. I was writing seven or eight unintelligible posts a day, learning "ad things," moderating the comments, yelling at you, bookkeeping, and yelling at you some more! Then you all sent me the money to buy Doktor Zoom, previously a reader just as yourselves. And then three years ago today I bought our Evan. And then, I don't know, some time ago, my husband made me hire Robyn for weekends so I WOULD NOT DIE! And I haven't died even a little! One year ago last month, we threw away the ads and relied solely on you, who are looking quite fetching today, to keep us in bourbon and baby shoes and smart, wonderful freelancers. And you answered! And it's been a fucking shitstorm EVERY DAY SINCE.
TL;DR:
10-7 years ago: unemployed.
6 years ago: businesswoman entrepreneur!
5 years ago: crying.
3 years ago: married with almost child.
1 year ago: fucking TRUMP ARE YOU KIDDING ME?????
Today: probably gonna die.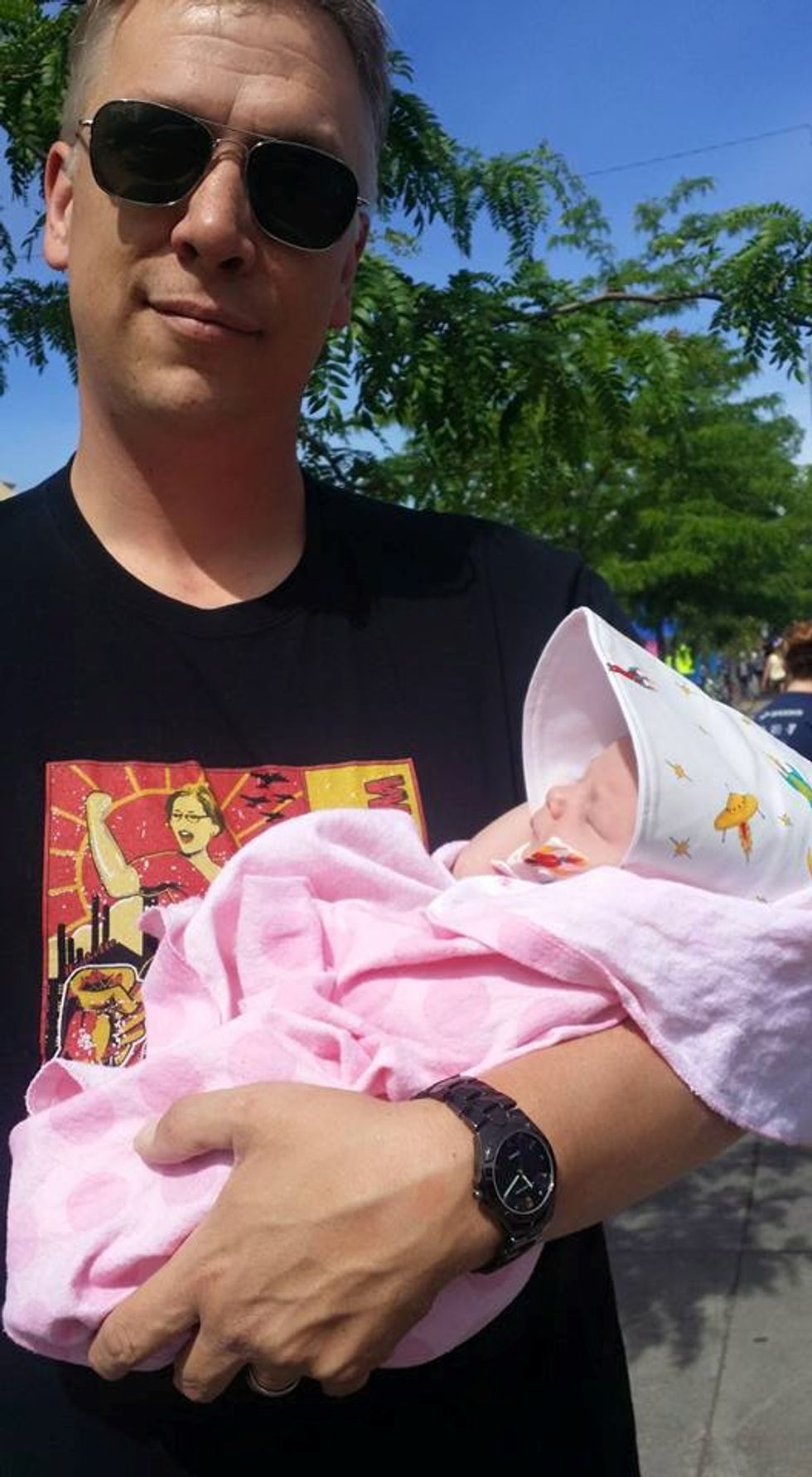 My darling terrible ones, who art so awful, thank you from the bottom of my heart for allowing us to be one of the last actually independent professional news sites on the Webernet; for letting us hire enough people at modest but livable salaries that we can work 11-hour days, five-and-a-half days a week, and don't need to start drinking till 3-ish; that we can drive our dumb RV to damn POCATELLO, and have seven of you show up for your face kisses; for making us feel loved and needed. I know we are, because you tell me every day. Also, you send me money sometimes.
A few days ago, I turned 45, and celebrated it in the sweet, cozy knowledge you'd sent us a metric shit-tonne of cash to drive to DC for the teens' march. Well, we'll be leaving in just a few days, thanks to you, and in appreciation we'll stop at Fargo; St. Paul; Madison; Chicago; Pittsburgh; probably Philly; Brooklyn; DC; Baltimore; Morgantown; and POINTS UNKNOWN. We always love to come and see you, because you give us jobs and life, and a lot of times presents, and I haven't had to have a damn boss for the past six years -- and here's hoping I never will again. I'm too old for "bosses" now, they're evil, no exceptions, and they fucking suck.
Thank you sweethearts, and happy anniversary FOR EVER, until WHOOPEE we're all gonna die.
Now this is your OPEN THREAD!
Rebecca Schoenkopf
Rebecca Schoenkopf is the owner, publisher, and editrix of Wonkette. She is a nice lady, SHUT UP YUH HUH. She is very tired with this fucking nonsense all of the time, and it would be terrific if you sent money to keep this bitch afloat. She is on maternity leave until 2033.