Lucky Columbia Students To Watch 9/11 Forum On Big Outdoor Teevee
News
September 11, 2008 03:41 PM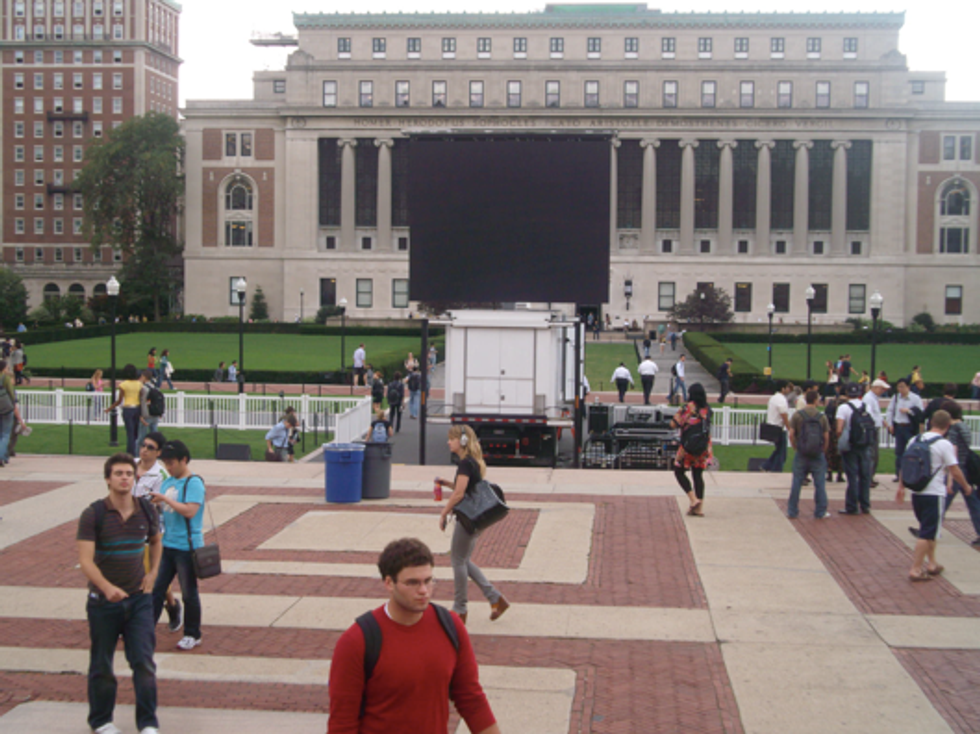 We are only hours away from John McCain and Barack Obama's 9/11 Forum at New York City's Columbia University, and no one cares. But! Our own Intern Juli actually attends this bratty college and has written about the campus atmosphere leading into the event. Juli's secret dispatch suggests that a bunch of spoiled snobs are whining about nothing. Who could have predicted?
---
As no one outside Columbia's three block campus would ever know, today is a very exciting day in Morningside Heights. John McCain and Barack Obama are coming to the student center to talk about the importance of Service, and 9/11, which is today's date. And the entire student body will watch the thing from a giant flatscreen teevee on the steps of an administration building, because Columbia hates its students.
No one received tickets to the event because all of the tickets are going to 9/11, which led to student government warfare in the form of a terse but politely worded letter from club leaders demanding this flatscreen teevee. The school agreed because who cares, anything to shut them up.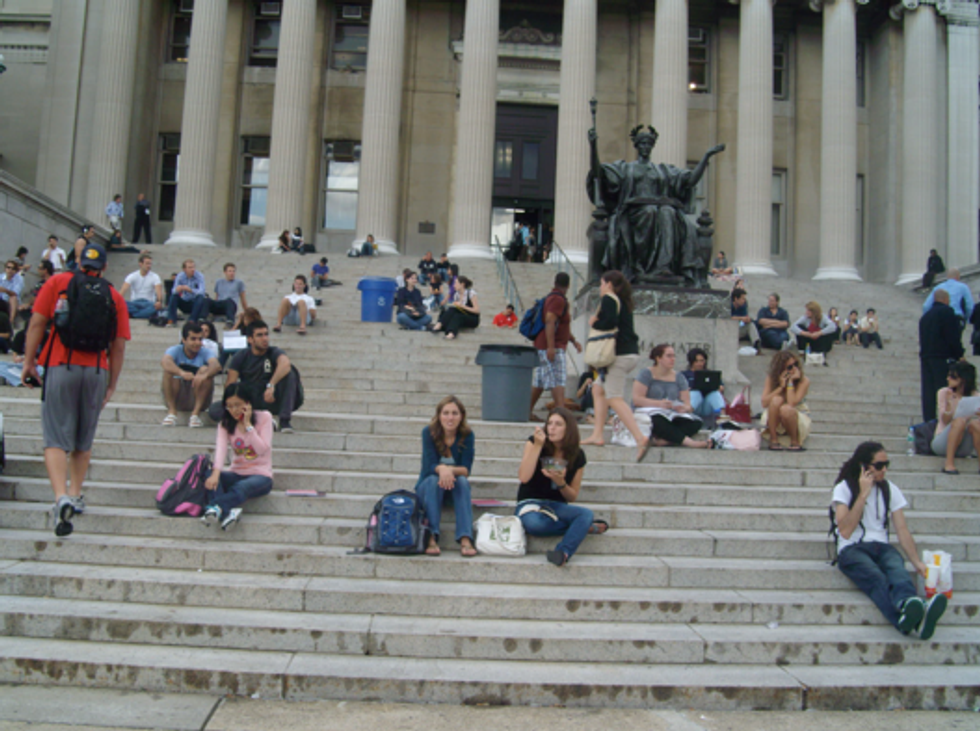 Fox News arrived late last night and parked illegally in front of the subway entrance. Major Garrett popped out of the van and stood under a giant umbrella. He is probably interviewing students right now about why Barack Obama is so ashamed to have gone to Columbia. But in fairness, Barack Obama is actually ashamed to have gone to Columbia. The presence of that flatscreen teevee will not impress him.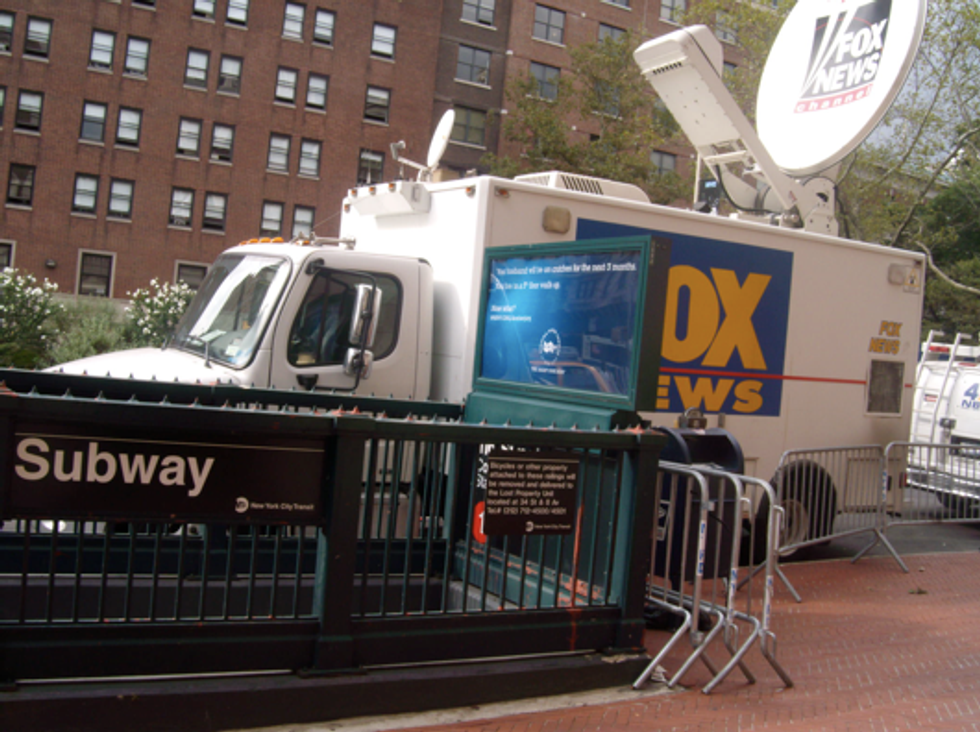 In the context of Columbia's long and storied history of inviting racists to campus who later say completely expected racist things to the Shock & Horror of the terrible student body, this is a relatively sedate affair. There are no protests, no one is planning to rush the stage, and people seemingly have stopped masturbating to the Memory of 1968. The only nostalgia that your Wonkette intern picked up on is people talking about how the last time Columbia brought out this TV was on 4/20, when there was a screening of Planet Earth.
That blog that Intern Juli keeps linking to is Bwog, a fancy Columbia blog that she runs.