Magical Sex Orgy Comes To Washington
News
August 04, 2008 05:54 PM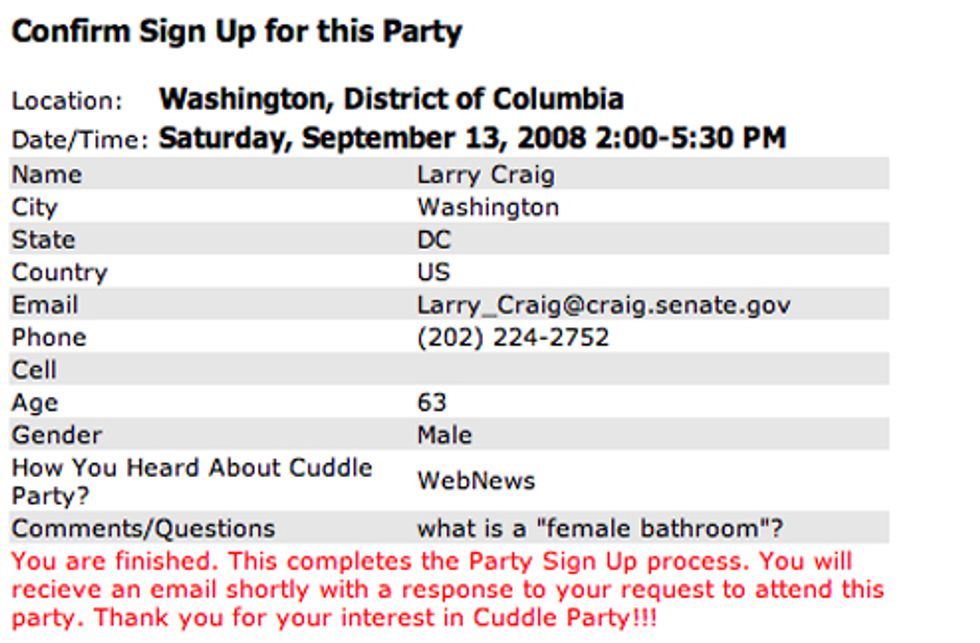 Oooh this looks sexy, what the hell is it? "Cuddle Party is a playful social event designed for adults to explore communication, boundaries and affection." The website also has... Cuddlemonials: "You continue to open new arenas up for me in regard to my own sexuality and my love for women, as well as in learning to love myself and my body." So basically at Cuddle Party, you just fuck for a while. And one is coming to DC!
---
Washington

Saturday, September 13, 2008

2:00-5:30 PM

LifeBliss Solutions Cuddle Party!

Party Type All-inclusive -- no wait list

Led by Edie Weinstein-Moser

Cost $40 per person - $30 each for two

Notes: Please register ONLY if you plan to attend. Share this with friends...the more, the cuddlier! Location is 4 blocks from Potomac Avenue Metrorail station
Well this seems like a good opportunity to register a politician: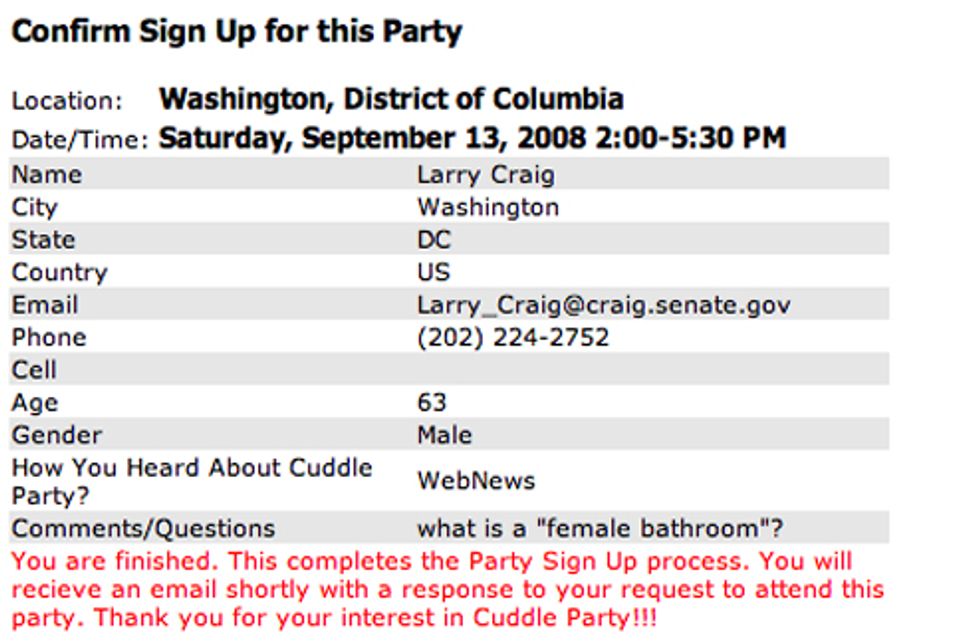 Oh, you can thank us later, it's okay.
Calendar [Cuddle Party]