Marion Barry Arrested For New Thing! (Stalking)
News
July 06, 2009 10:45 AM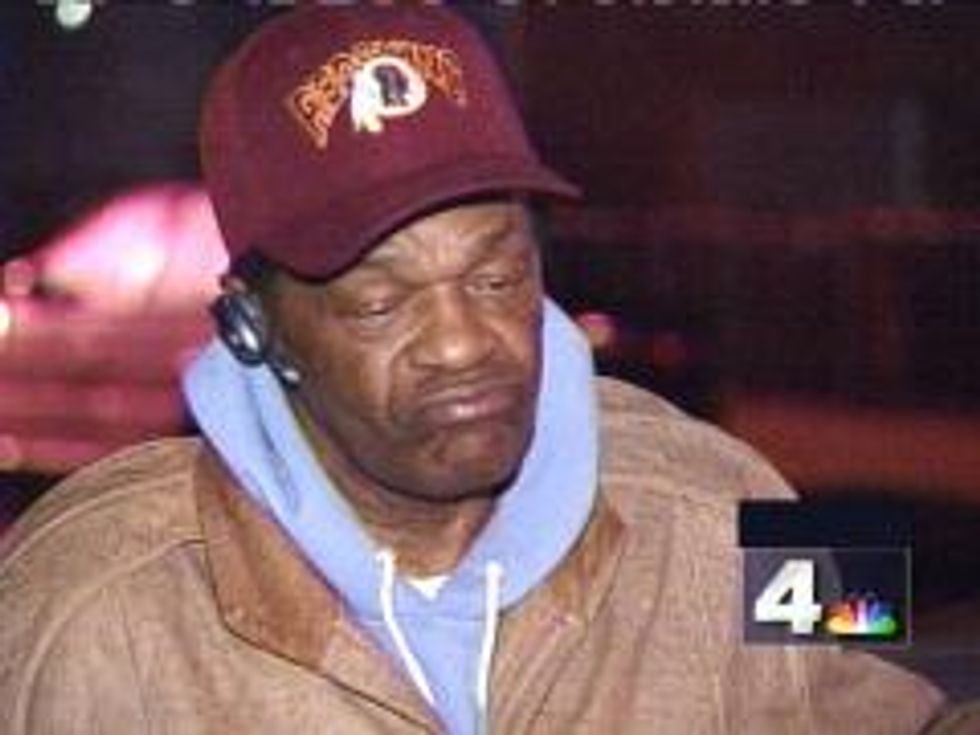 Fancy dancer,kidney transplant recipient, and "America's Mayor" Marion Barry was arrested for allegedly stalking an ex-ladyfriend. But then the ex said that he hadn't been stalking her at all, or something? Basically, he met up with this gal for lunch (says Barry's spokeswoman) and then he ran into her later on in the day, and that is when the cops intervened.
---
The police said that the ex-girlfriend complained that he was "bothering her," although she says she didn't complain about anything. What the hell?
Money quote:
Schlosser [a Park Police spokesman] said the officer who arrested Barry was a New York native who did not know that Barry was a prominent D.C. Council member. He said Barry was "very cooperative" during the booking process.
So, Marion Barry spent the Fourth of July in police custody, celebrating Freedom.
The Charge Against Barry: Stalking His Ex-Girlfriend [Washington Post]