Mark Sanford Now Escaping To Europe For a Few Weeks
July 23, 2009 03:32 PM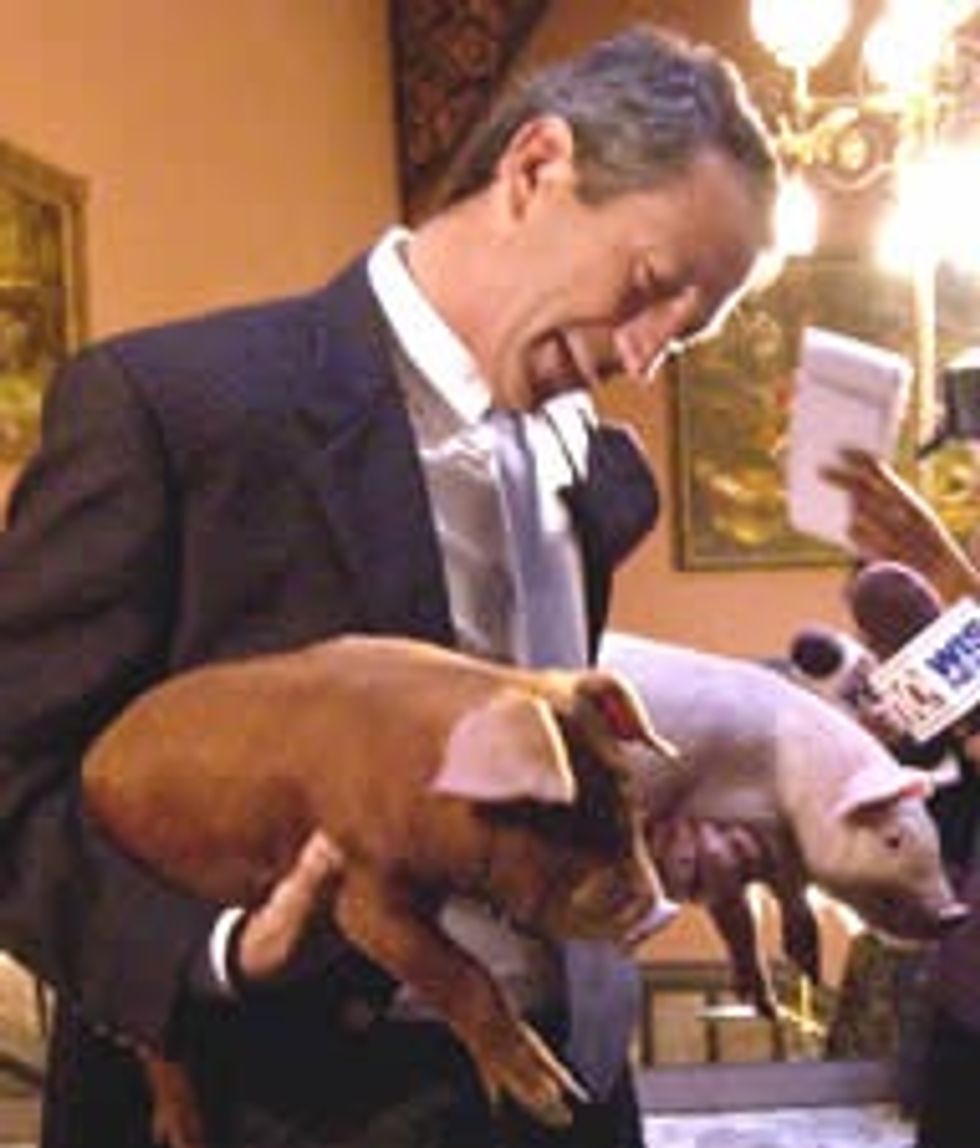 South Carolina, what a poop pile, right? It is no wonder the governor, Mark Sanford, never wants to spend any time in that goddamned place. Haveyou ever been down there? It is this awful fetid swamp, most of it consisting of nuclear waste dumps (in the rivers!), and one-in-five adults are jobless, forever, when things are "good." Really, who can blame Sanford for wanting to jet all over the world all the time, banging rich latinas? He'll even go on European Holiday with his hated wife and children, anything to get the hell out of South Carolina.
---
Sanford is taking his fourth out-of-state vacation in six weeks, and he only showed up for work 15 of the past 25 business days, and he won't even admit to anyone where he's going this time (Monaco), although he assures his constituents that at least the S.C. cops will have some inkling of his whereabouts, this time around.
And according to his schedule, provided to The State under the S.C. Freedom of Information Act, Sanford will be on vacation or have no official state business for 52 of 148 weekdays in 2009 through the end of July.

That count does not include state holidays or days Sanford spent with the Republican Governor's Association or other political groups that might not have some S.C. benefit.

Sanford said he considered canceling the trip, but that his children had raised money to help pay for the excursion by selling lemonade.
Please, please, please let Mark Sanford be the 2012 GOP nominee.
Sanford taking off for 2 weeks; Governor plans family vacation in Europe [The Sun News/The State]