Meet Martin Jenkins, New California Supreme Court Justice Who Won't Make You Want To Stab Out Your Eyes!
Nice Time
November 13, 2020 11:57 AM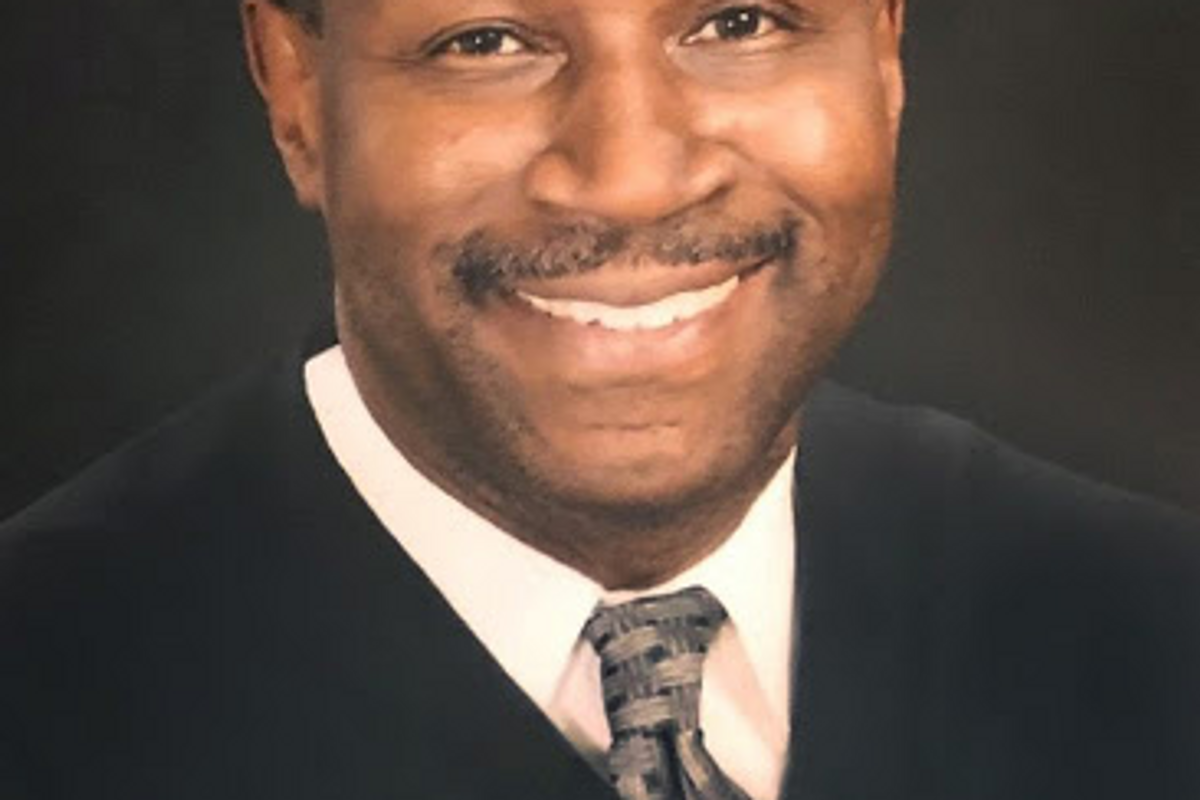 We have some happy news! And about judges, no less! This never happens!
This week, California's Commission on Judicial Appointments unanimously confirmed Justice Martin Jenkins to the California Supreme Court. Justice Jenkins will be the first openly gay man and the third African American man to serve on the state's highest court.
Jenkins's supporters told the commission that he "will bring compassion, humility, and ethics to his new role," noting that "[h]e also brings decades of judicial experience, and a reputation for unflagging diligence."
"His colleagues fondly referred to him, as did I, as the James Brown of the judiciary," said former federal colleague, retired U.S. District Judge Thelton Henderson. "The singer James Brown was known as the hardest working man in showbiz. And Marty, we felt, was certainly the hardest working man on our court."

"He surely must be the most judicially experienced nominee in all of state history," said longtime colleague retired Justice William McGuiness.
The California State Bar's Commission on Judicial Nominees Evaluation called Jenkins "exceptionally well qualified" to serve on California's highest court and cited his "brilliant intellect, first-class temperament, and boundless humanity" in its report.
---
Jenkins graduated from Santa Clara University in 1977 and University of San Francisco School of Law in 1980.
After college, Jenkins served two games as a cornerback with the Seattle Seahawks. After law school, he worked as a prosecutor for the Alameda County District Attorney's office. Later, Jenkins worked as a civil rights lawyer for the US Department of Justice, where he prosecuted police misconduct and white supremacist hate crimes.
Jenkins has had a long and storied judicial career. He was first appointed as a municipal judge in Oakland by Republican Gov. George Deukmejian in 1989. Shortly thereafter, Republican Gov. Pete Wilson appointed him to the Alameda County Superior Court. In 1992, Bill Clinton appointed Jenkins to the federal bench, putting him on the US District Court for the Northern District of California. He served as a federal judge until 2008, when (mostly) Republican Gov. Arnold Schwarzenegger put him on California's First District Court of Appeal.
Gov. Gavin Newsom nominated Jenkins to the state supreme court to fill a vacancy left by Justice Ming Chin, who retired last August. Jenkins is expected to rule to the left of Justice Chin, who had been one of the more conservative members of the traditionally liberal-leaning court. (On the same day that Justice Jenkins was nominated to the California Supreme Court, US Supreme Court Justices Clarence Thomas and Samuel Alito attacked Obergefell v. Hodges, the 2015 case that legalized same-sex marriage nationwide.)
California Supreme Court Chief Justice Tani Cantil-Sakauye, state Attorney General Xavier Becerra, and First Appellate District Presiding Justice J. Anthony Kline voted 3-0 to approve Jenkins's nomination.
Jenkins credits his career trajectory in part to an intentional effort by the Alameda County District Attorney's Office to increase diversity among its staff, saying, "The Alameda County District Attorney's Office was the first in the country to interview at law schools to diversity that office in the late '70s. It was unheard of and without that program I wouldn't be here today."
He also had some words for LGBTQ kids who might be struggling right now.
To some young person who may be out there today, who is struggling with their identity, anyone who knows me knows that my identity as a gay man has perhaps been one of the greatest challenges of my life. It has not been easy. To those young people, I am not here in spite of the struggle; I am here because of the struggle.
We really just couldn't be happier for Judge Jenkins — or the state of California!
Jenkins has talked about how his experiences and sensibilities as a gay, Black man will strengthen the court.
"At times those sensibilities are relevant to the resolution of a case and at times they are not," he said. "I think having a Supreme Court that has a range of voices that arise from a range of different experiences, I think, produces a better end product, a fuller end product, a more robust and well-considered end product."
After he was confirmed, Justice Jenkins shared some beautiful words about his journey and his partner, Sydney Shand.
"I've gotten to do everything that I wanted to in my life, everything. Not when I wanted to but in God's time I've got to do it. But the one thing that eluded me was a relationship, in part because of the struggle I had in accepting who I was," Jenkins said. "And I had so many friends who have wonderful, loving, caring supportive relationships. There was a period in time when I said myself, 'Well, I've been blessed abundantly. That's just not going to happen for me.'"

"And then Sydney showed up," he added. "And he is kind, and he is loving and he is supportive. He provides my life with a level of balance and comfort and now I understand what people who are in loving relationships have. I've experienced it. Thank you Sydney."
We have had nothing but bad news about judges in fucking years. Let's just enjoy this one.
Congratulations, Justice Jenkins!
[Courthouse News / CA Courts Newsroom / LA Times / Law.Com / Desert Sun / SI]
Follow Jamie on Twitter!
Jamie Lynn Crofts
Jamie Lynn Crofts is sick of your bullshit. When she's not wrangling cats, she's probably writing about nerdy legal stuff, rocking out at karaoke, or tweeting about god knows what. Jamie would kindly like to remind everyone that it's perfectly legal to tell Bob Murray to eat shit.