McCain, Graham, And Ron Johnson Just STRAIGHT-TALK-EXPRESSED All Over Your FACE
Healthcare
July 27, 2017 06:06 PM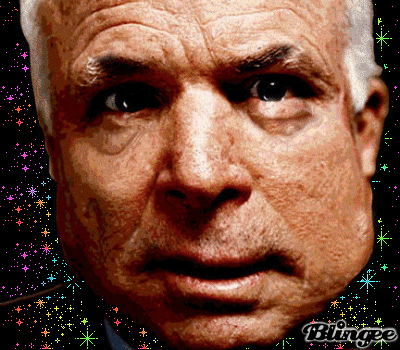 Did you just watch Senators John McCain, Lindsey Graham, and Ron Johnson explain why the so-called "skinny repeal" is a "fraud" and a "disgrace" and in no way a reasonable replacement for Obamacare? Did you just watch them explain that they'll vote for it, but ONLY if the House pinky-swears it won't turn around and pass the Senate's stupid, disastrous terrible bill? That they will only vote for it if the House promises that the Senate and House will go to conference to "fix" it?
---
ARE YOU CURRENTLY RAGE STROKING?
First, some lies we plucked out of their "straight talk" joking bonhomie.
Senator McCain complained that he didn't want to act like the dastardly Dems, who "rammed through" Obamacare without a single Republican vote. The Affordable Care Act may not have received a Republican vote, but it received a year of hearings, 161 Republican amendments, and was based on a Republican think tank plan. It didn't get a Republican vote because of spite and McConnell's plan to deprive President Obama of any legislative accomplishments and "make Obama a one-term president."
Senator Graham complained that "four states receive 40 percent of Obamacare dollars." Perhaps you remember, Republican governors SUED for the privilege of declining Obamacare dollars. THAT IS WEIRD HOW THEY ARE NOT GETTING OBAMACARE DOLLARS. BAD OBAMACARE! UNFAIR.
Senator Ron Johnson showed a lie chart about premiums exploding under Obamacare. You know what might have stopped that (in the states where premiums did rise)? The Republican Congress not suing to keep from paying to stabilize insurers' losses when they took on customers with pre-existing health issues, as was required by the law. He also keeps talking about "Sherry and Vern," who had to sell their house to meet their rising premiums. Personal bankruptcies have dropped by HALF since the Affordable Care Act was enacted, fuck you very much.
I have not been angrier this week than I am right now, at the New Three Amigos' pretending to be principled "no votes," while they will sell out healthcare for millions -- including every member of your Wonkette staff -- that they claim "is a failure."
They are lying. They are feckless. They are asking Paul Ryan to lie to them with "assurances," and then they will have very angry words for him, their job done. They claim Obamacare will be "fixed" in conference, when every single proposal so far has made the stated problems of Obamacare worse.
HOW ABOUT EXPANDING MEDICAID TO RED STATES AND STABILIZING INSURANCE MARKETS BY PAYING INSURERS FOR THEIR LOSSES, AS WAS REQUIRED BY THE ACA.
No? Too black-guy-y? Fine. We'll take Medicare for All instead.
Wonkette is independent and ad-free. RAGE STROKES made possible by READERS LIKE YOU.
Rebecca Schoenkopf
Rebecca Schoenkopf is the owner, publisher, and editrix of Wonkette. She is a nice lady, SHUT UP YUH HUH. She is very tired with this fucking nonsense all of the time, and it would be terrific if you sent money to keep this bitch afloat. She is on maternity leave until 2033.