Mean Protesters Ruin John Boehner's Golf Game With Demands For Jobs
News
October 18, 2011 02:30 PM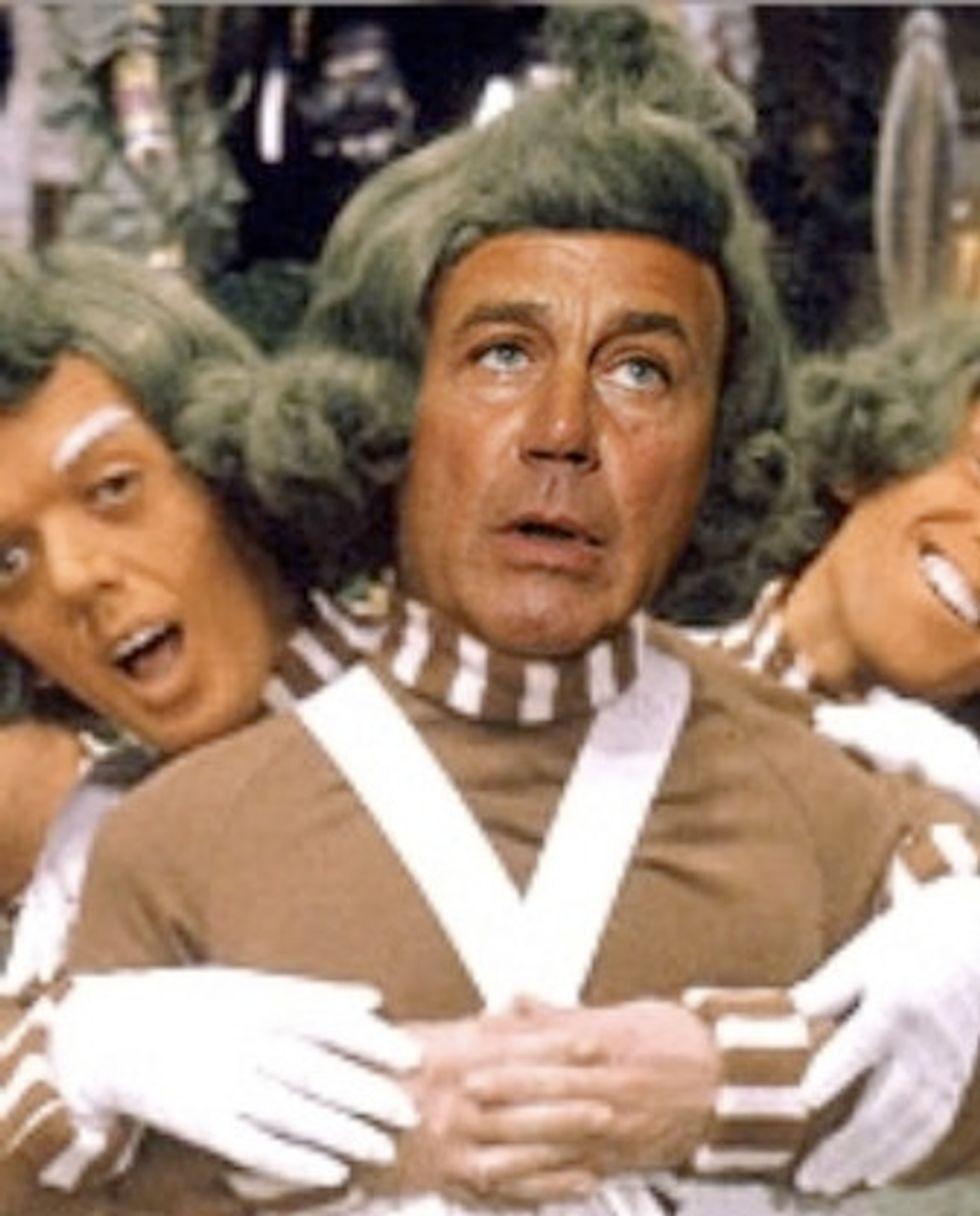 We hope that overgrown Orangesicle John Boehner enjoyed the joyful noises of a group of chanting protesters whoshowed up to his golf tournament in the Republican fortress of Orange County, California, since this is probably something John Boehner had hoped to avoid when he left Washington for a few days. Funny, isn't it, how those people seem to be everywhere? AND THEY'RE GETTING CLOSER: one protester even managed to get inside the golf club to deliver a petition with 26,000 signatures asking Boehner to pass Barack Obama's jobs bill. Naturally, Boehner fled from the man.
---
From theLA Times:
Under the guise of having a tee time Monday morning, [Courage Campaign protester Rick Jacobs] was able to get into the golf clubhouse and speak with the Ohio representative and Republican leader.

He said he tapped the speaker on the shoulder. Boehner then turned and smiled until Jacobs said he was actually with the Courage Campaign, at which time Boehner turned and walked away.

Jacobs was trying to hand him an online petition signed by more than 26,000 people that called for Republicans to move the jobs bill forward; however Boehner's assistants took it.
KEEP THOSE PEASANT GERMS AWAY FROM HIS MAJESTY, FOR HEAVEN'S SAKE. [LA Times via Wonkette super-operative "chascates"]