Meat: It Will Keep You Warm And Happy On A Rainy Day
November 12, 2009 04:40 PM
The District is now home to yet another burger place, but this one isn't run by an overexposed, self-proclaimed celebrity!! It serves sweet potato fries, has a disco ball in the window and a pleasantly unoriginal name, The Burger Joint. But all this just makes their overpriced burgers that much tastier.
---
The Burger Joint reeks of meat, in a good way! It has your standard burger offerings -- hamburgers, cheeseburgers, and turkey burgers -- but also a few mouth-watering, over-the-top specialty burgers.  The Cuban comes with pork and ham and... pickles; the Greek comes with lamb and feta cheese; one burger is made of Ahi Tuna; and the Wellington comes with caramelized onions and blue cheese. All are delicious, all are not cheap, and all are certainly worth every penny.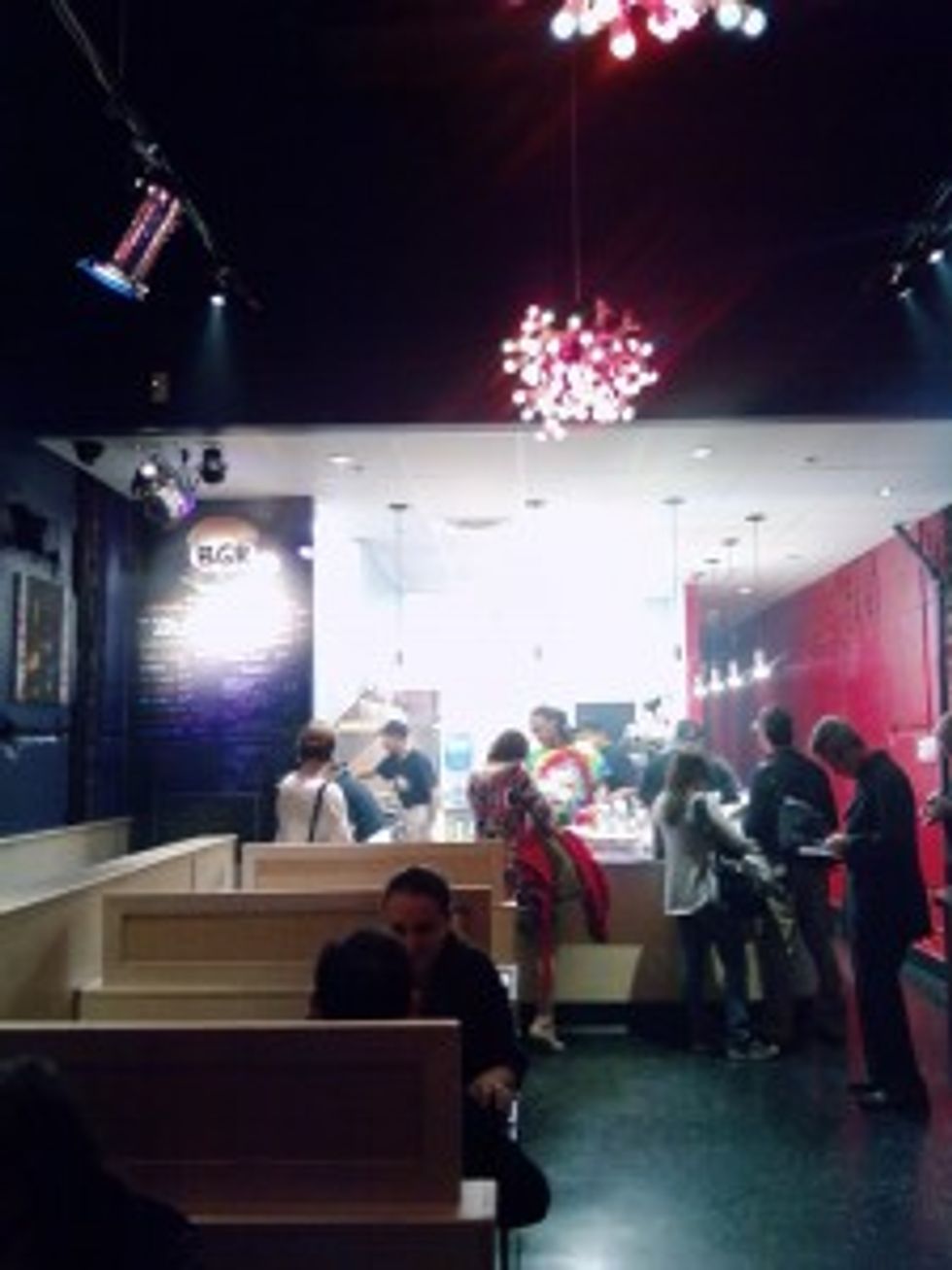 And -- just what this world needs -- it also serves a 15.4 pound burger. God, we just love overindulgence!  It's two heads of lettuce, eight tomatoes, three red onions, four whole pickles and their mojo sauce, whatever that is.  Man vs. Food style, if you can eat it all in one sitting, it's FREE. Or, you can share it with 10-15 of your closest friends, because, yes, it comfortably feeds that many people.
MOVING ON: The Burger Joint serves regular fries, sweet potato fries and asparagus fries, which are "really healthy."
In honor of the fine holiday that's about to bring us two whole days off of work, they are serving a Thanksgiving burger, which is a turkey burger with cranberry sauce, and stuffing, and a pumpkin pie shake. Get it while it lasts, people.
You can never go wrong with meat. This place is proof of that.  And fine, they also serve veggie burgers.
The Burger Joint, 1514 Connecticut Avenue, NW, Washington, DC 20036, (202)-299-1071