Meghan McCain Finally Gets a Job, With Donald Trump
News
April 21, 2011 02:17 PM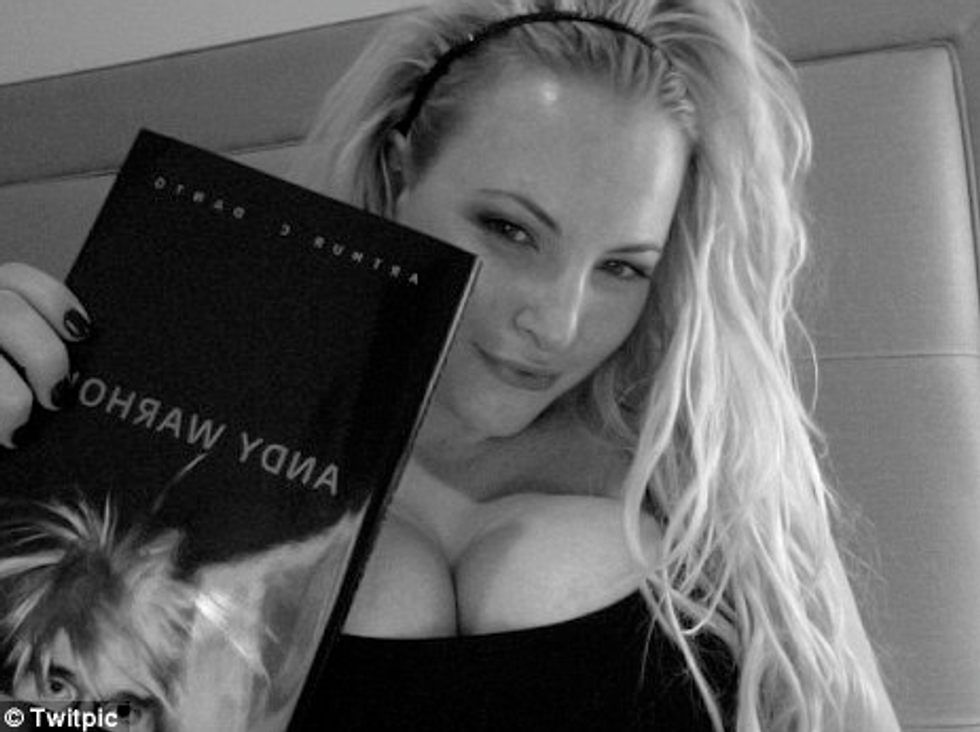 Meghan McCainhas interviewed Donald Trump, of course. What else would she do with her days? Here's how it begins: "So are we doing a radio show?" Trump asks. "No, this is an interview for The Daily Beast," Meghan responds. "Oh, OK, good," Trump says. (He's never been to the Internet and has no idea what she's talking about.) "I like you. I see you a lot on television." These two are perfect for each other! There are no two individuals who have less to do with Republican policy than them. There are bloated half-dead starving kids in third-world countries who have more to do with policy, and Republicans don't even like bloated half-dead starving kids in third-world countries. Anyway, Meghan McCain grovels for a job and Donald Trump gives her the first job offer of her life, because these people truly love each other, for they have been on television. And Cindy McCain, in the background, says she thinks Trump can win. We love these people.
---
Meghan: I'm at home in Arizona right now, and I told my mom I was interviewing you, and she was like, "I think he can really do this."

Donald: Your mom is great. And your father's great.
Great.
Meghan: If you run for president, will you hire me for your campaign?

Donald: I like the idea! I love it! Will you do me a favor? See how I do, and you call me at the right time. I'm serious about it.
And then Trump keeps bringing up how committed he is to hiring Meghan. Maybe they will fall in love at work and get married? That would work well. He seems to get along well with her parents.
Obviously, under normal circumstances (if Trump didn't have to face that great rhetorician with the dog-riding monkeys), this would be the interview that launched a presidency. Great. Great minds. [Daily Beast]