​Meghan McCain Says Trump Baby Jails Not That Bad Because HAVE YOU MET HER FATHER THE GHOST OF JOHN MCCAIN?
News
June 25, 2019 01:27 PM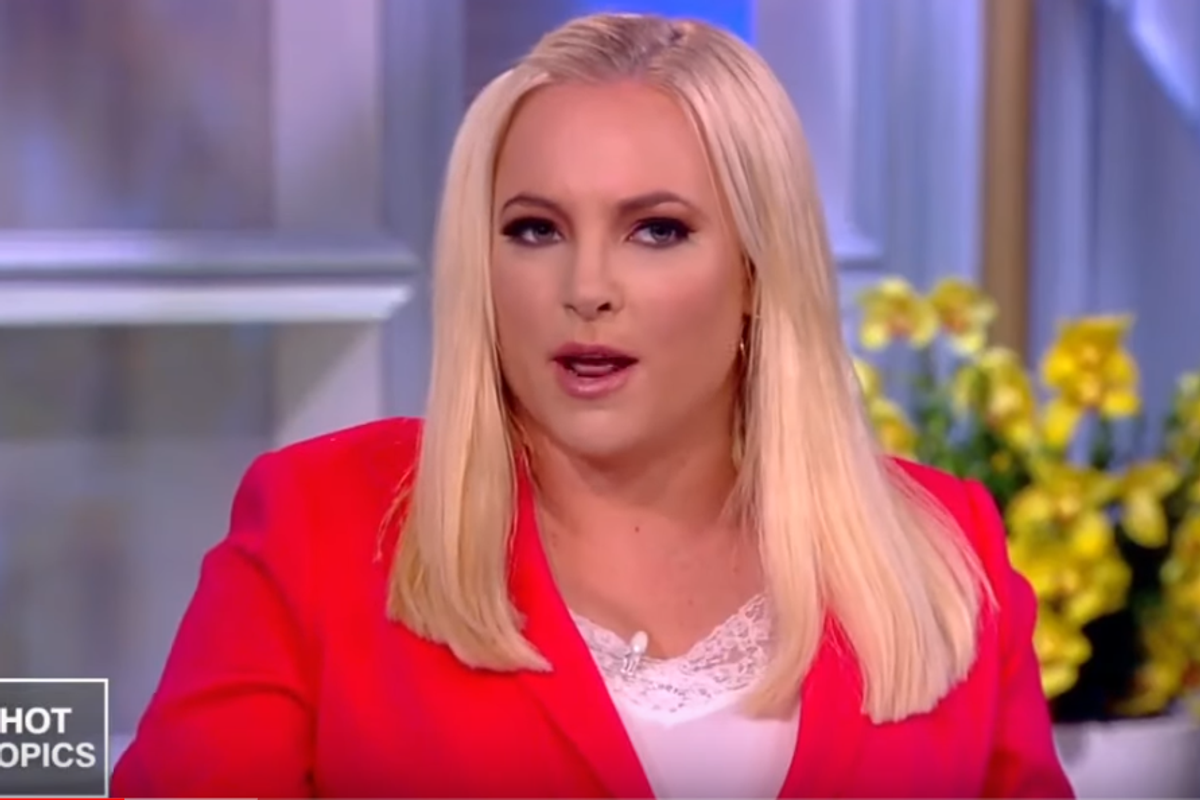 Meghan McCain has a thing to say about Trump's (Don't Call Them) Concentration Camps, everyone. It is a ... very strange thing that does not seemingly have anything to do with Trump's (Don't Call Them) Concentration Camps:
06 25 2019 11 01 37www.youtube.com
I just want to say one quick thing. [...] Apparently, by the way, me saying, 'Can I say one quick thing,' is now becoming a parody — it's just how I talk, it's one of my tics, I'm sorry!
No she is not sorry for any of this. But that's not the "tic" we think of when we think, "What is Meghan McCain's tic?" The one that comes to our mind is DO YOU KNOW WHO MY FATHER WAS? HE WAS JOHN MCCAIN AND HE IS THE ONLY PERSON WHO WAS EVER A FATHER TO MEGHAN MCCAIN, WHO IS HIS DAUGHTER!
It's not that John McCain's daughter Meghan McCain doesn't think it's mildly disturbing, what's going on at the Trump facilities where children are dying alone, and the ones who remain among the living are being denied their basic humanity, not to mention toothpaste and soap:
Calling these places torture facilities — I understand it is a humanitarian crisis. It's horrific to detain — like you said, people in jail get soap and people in jail get toothpaste — but I know what a torture facility looks like. I've been to one.
Wait for it. Wait for it. Wait for it.
---
Listen to me, excuse me. When you have a facility whose specific purpose is to torture people, that is not what's going on.
It's not? Because we are pretty sure the cruelty is the point.
Anyway, oh shit, here it comes! It's Meghan McCain's "tic"!
Yes, it's inhumane, but there's a big difference between the Hanoi Hilton and what's happening at the border right now.
Yay! It's like the secret word on "Pee Wee's Playhouse"! Meghan McCain said it!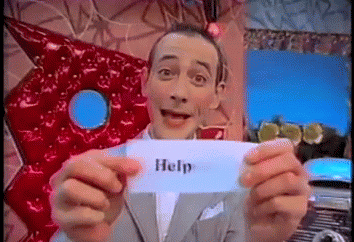 Giphy
Anyway, what Meghan McCain is clearly saying here is DO YOU KNOW WHO HER FATHER IS? HIS NAME WAS JOHN MCCAIN AND SHE IS HIS DAUGHTER, IN CASE YOU HAVE NOT HEARD, AND HE WAS TORTURED IN VIETNAM FOR FIVE AND A HALF YEARS, ALAN, FIVE AND A HALF YEARS, AND

Well, my father couldn't lift me above his head as a child because of his torture wounds, so I do think that hyperbole is important.
AND YOU MIGHT BE WONDERING WHY THE FUCK MEGHAN MCCAIN IS TALKING ABOUT WHAT HAPPENED TO HER FATHER AS A PRISONER OF WAR, SINCE "WAR" IS KIND OF A DIFFERENT SITUATION ENTIRELY, AND WE'RE PRETTY SURE JOHN MCCAIN WAS AN ADULT AT THE TIME AND ALSO SHOULD WE REALLY BE MEASURING THE MORALITY OF TRUMP'S BABY JAILS BASED ON WHETHER THEY WERE AS BAD AS THE HANOI HILTON, LIKE WHAT THE FUCK, MEGHAN MCCAIN?
But questions like that would be improper. Hell, they might even be anti-Semitic, because Meghan McCain knows Joe Lieberman, which means she is Jewish-adjacent.
Anyway, Meghan McCain has a point.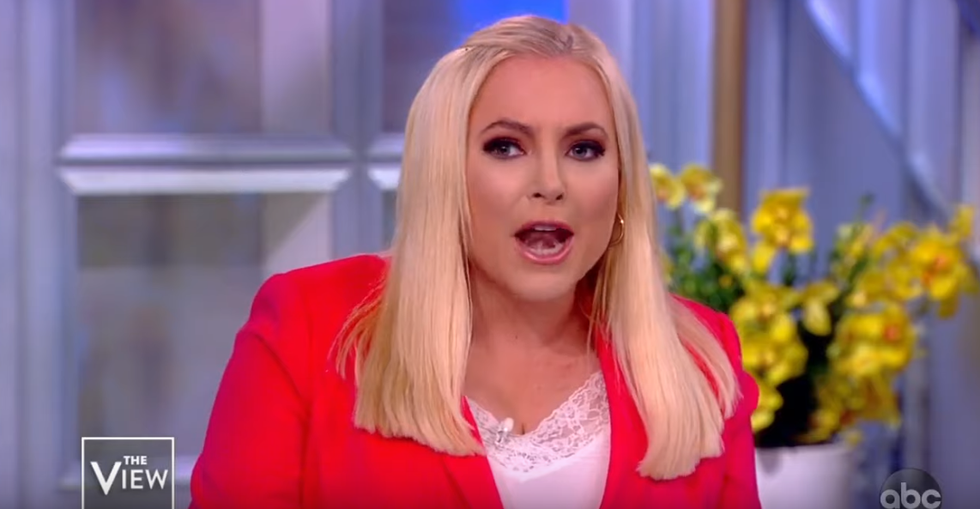 Though she may not yet have figured out what it is.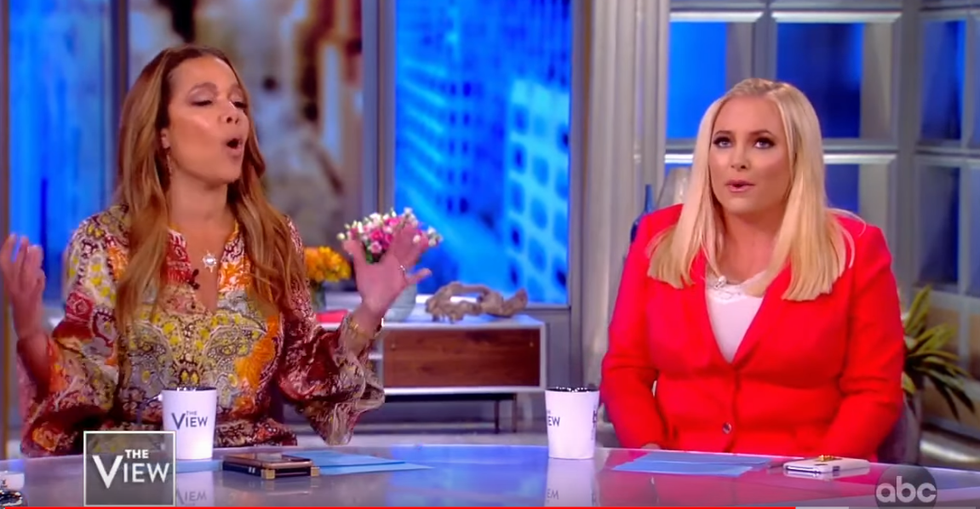 In summary and in conclusion, Trump's baby jails were at Meghan McCain's wedding, Denise, and the Hanoi Hilton was not, ergo ipso facto QED YA BURNT!

The end.
Follow Evan Hurst on Twitter RIGHT HERE, DO IT RIGHT HERE!
Wonkette is ad-free and funded ONLY by YOU, our dear readers. If you love Wonkette, SUPPORT WONKETTE.

Evan Hurst
Evan Hurst is the managing editor of Wonkette, which means he is the boss of you, unless you are Rebecca, who is boss of him. His dog Lula is judging you right now.
Follow him on Twitter RIGHT HERE.