Meghan McCain So Lonely Because GOP Dudes Just Want To Do Her Old Mom
News
March 02, 2009 02:27 PM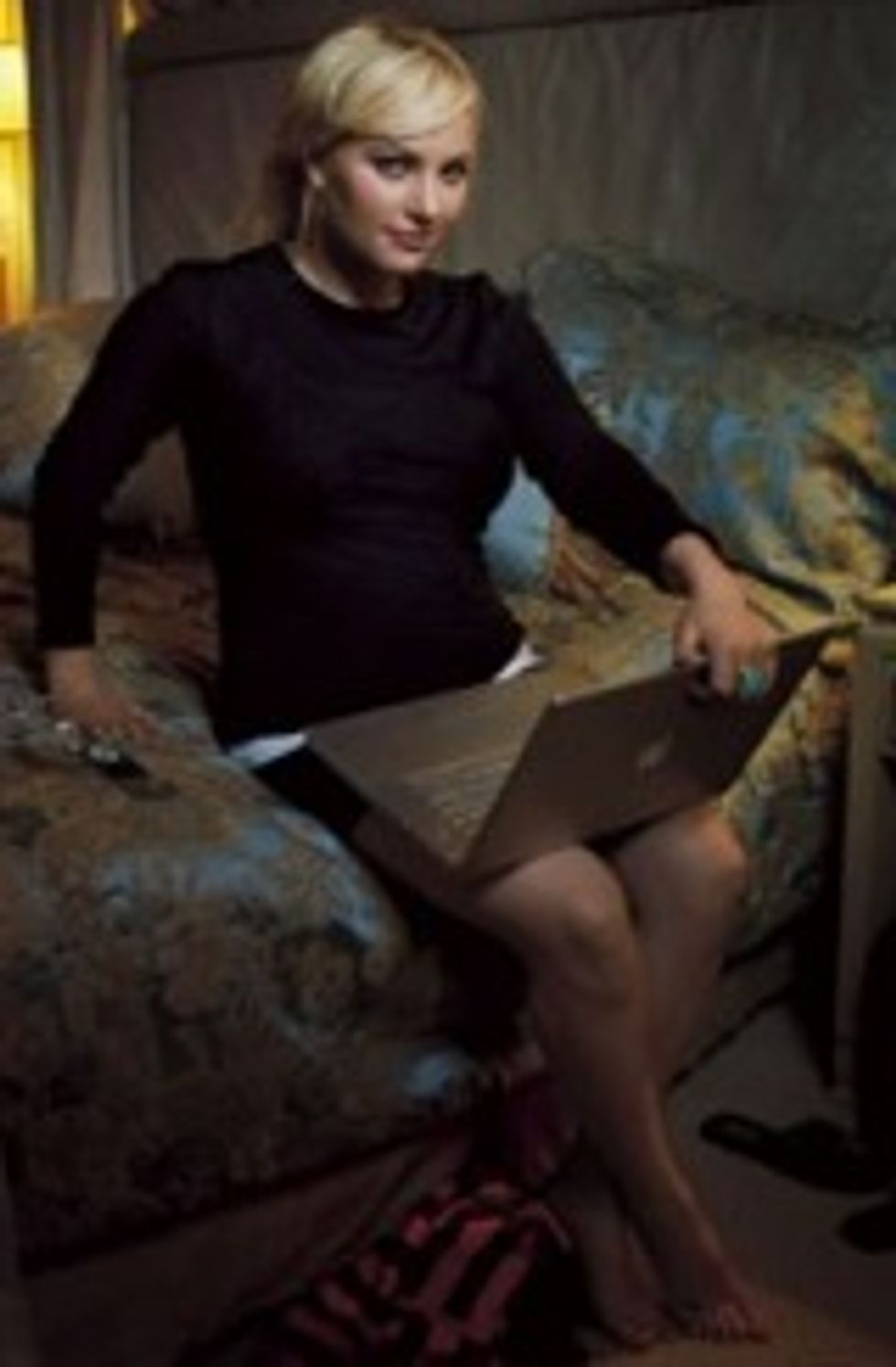 Terminally unemployed beer heiress Meghan McCain continues her very weird too-much-information blogging at Tina Brown's secret charity project for the rich,The Daily Beast. Today, we learn how she is just not getting laid at all, and she is NOT turned on by Obama supporters (because they hate her fraud dad) but she is also not really charmed by GOP guys, because they're all homos who will only date Meghan if she'll dress like her mom -- pearls, weird pants-suits, etc. -- because all the closeted Republicans need somebody who looks kind of like that to be the "political spouse."
---
Meghan blogs, sadly:
I know that no one can really explain sexual attraction and why you are drawn to someone or not -- but at this point in time, nothing kills my libido quite like discussing politics .... So where does that leave me, and who exactly am I attracted to? Let's just say I'm spending a lot of time writing and even more time with my girlfriends.
"Let's just say" she is now a lesbian?
Okay we are tired of reading this Meghan McCain thing, now, because it is just sad and tragic. Ha, and she blames her dad for all this, too:
So to all the fathers out there: If you want your daughters to be single in her 20s, I can say this -- run for president.
We think you probably meant "I can say this: run for president," but whatever, you are just some lonely rich girl in Phoenix, and The Daily Beast cannot afford copy editors with only $18 million in "startup" money.
Looking for Mr. Far Right [Daily Beast]