Merry Thanksgiving: Here Is Your Safe Space To Drunk-Whine
Culture
November 26, 2015 06:30 PM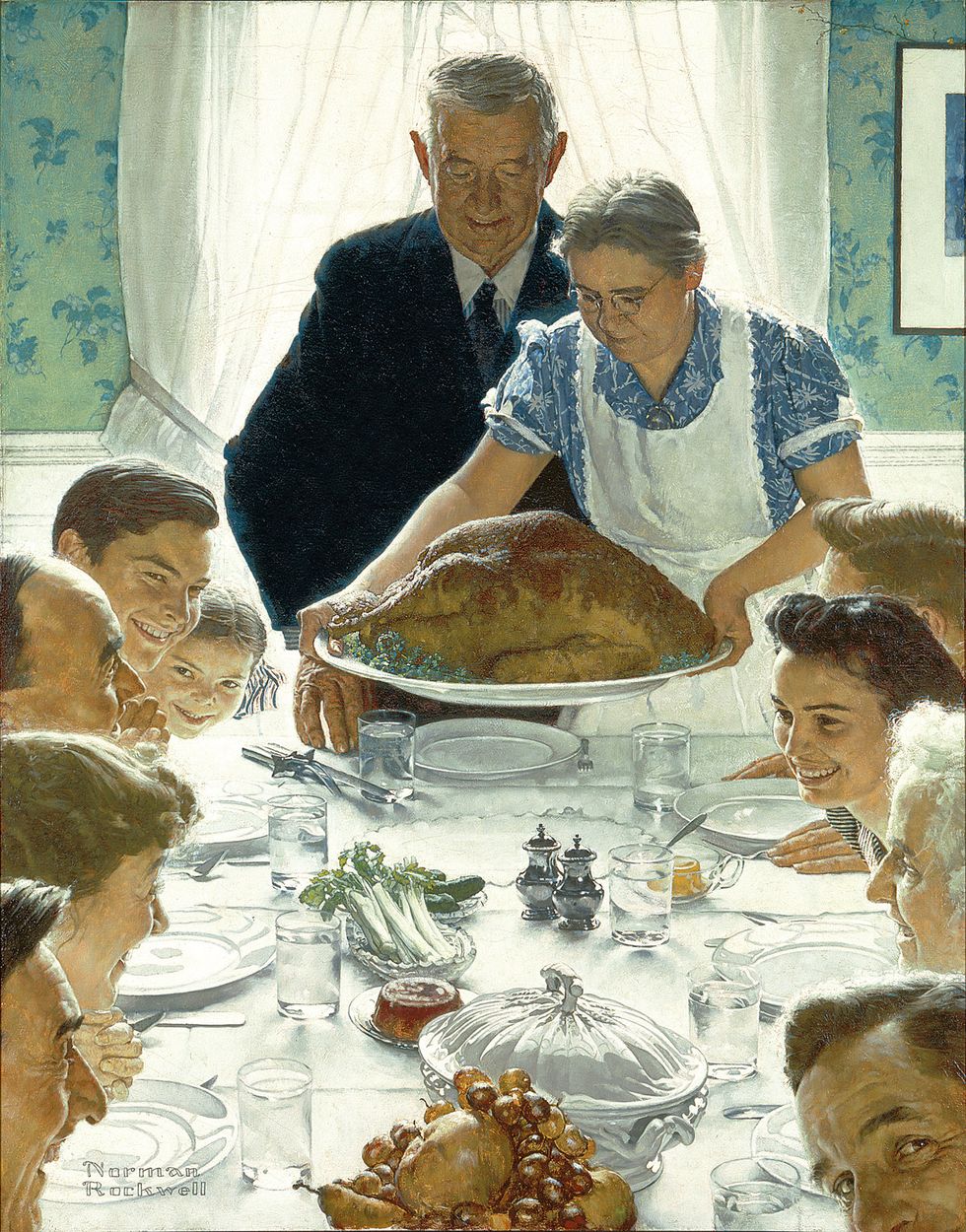 Not intended to be a factual Thanksgiving
---
Are you having yourselves a holly jolly food-fest of a holiday? Watching some beers, drinking some sportsball with your nearest and dearest blood relations or chosen family? Good for you! Go do that, you lucky turduckens!
But if you are not ... pull up a chair, bust out the booze, and bitch at us, we are here for you. Tell us about your crazy uncle's latest crazy. Tell us about your SO DUMB in-laws who can't wait to beat the merry crap out of all the other moms at o'dark thirty tomorrow, to be first in line to buy the hot new Tickle-Me-Whosit. Tell us about your old-timey mee-maw who still calls your gaysexual lover your (whisper voice) "friend." Tell us about all your culinary failures, your stubbed toes (thanks, OBAMA), your lifelong BFF you love but don't like anymore, who says a REAL LIBERAL wouldn't even acknowledge Thanksgiving because blah blah something something SHUT UP.
Tell us about how you are allllllll alone, with your microwave dinner and even your cat giving you sympathy face, and you wish you could follow Dr. Ruth's Thanksgiving Sex Tips, For Thanksgiving Sex, but you have no one, no one at all, how sad bro.
But you are not alone. You have Yr Wonkette, who loves you. Tell us all your worries and troubles and problems and issues and terrible awful THE WORST stories, and let us let you soothe each others' weary souls in the comments, which are not allowed, but happen to be the best damned comments on the interweb.