Michele Bachmann Deploying Ego to Fight Scary Bachmannota Invader
News
September 09, 2010 10:40 AM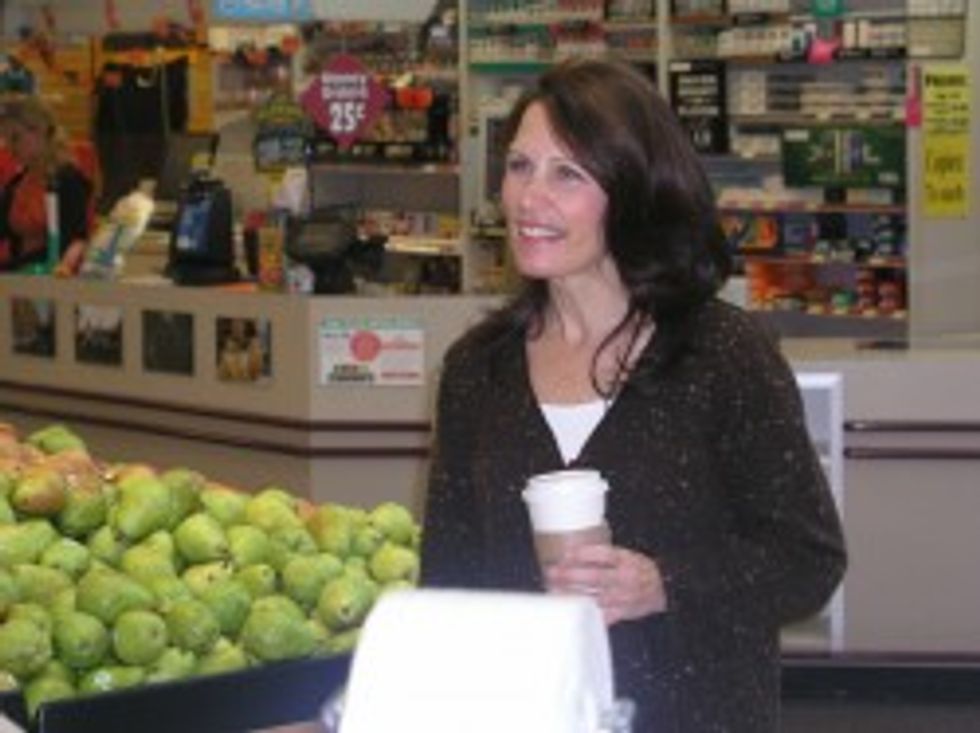 OMG you guys, you'renever going to guess who's destroying Minnesota Congress-Queen Michele Bachmann and her political career this week. It's not Walter Mondale -- he already destroyed her a few weeks ago. No, this new villain guy is even more popular than Mondale, if you can believe it ... as if that's even possible.
---
Yes, THE OBAMAR himself is supposed to visit Minnesota at some point in the next few weeks to raise millions of dollars for the Democrat-hussy Tarryl Clark, who seeks to destroy Bachmann for good, with votes. Obama's just the latest fascist-libtard attacking poor Bachmann in the Left's full-on war against her leadership and freedom-dreams. Why are these socialists making her campaign so difficult?
Bachmann's not surprised that the libs are sending Obama to invade her homeland:
After all, I've been one of the most outspoken opponents of his failed policies and far-left agenda. Nancy Pelosi has already targeted me for defeat. It was only a matter of time before Barack Obama set his target on me too.
But she's not gonna just sit around the house munching on Slim-a-Bear ice cream novelties while those far-lefties try to wreck her future! She has a plan, and it involves you giving her some money, according to her latest money-begging email:
Will you stand with me right now and make a generous contribution of any amount up to the legal limit of $2,400? I won't let them bully or intimidate me with attacks and I need to know you are behind me 110%!

We're standing toe-to-toe with these liberals. They're attacking me because I pose the biggest threat to their far-left, destructive agenda. They think if I lose, the Tea Party movement will fold and they will remain in power.
Whoa, somebody's important! Bachmann is definitely very dangerous,, according to Bachmann. But the Tea Party is bigger -- much bigger -- than wee little baby-farming Bachmann. [Michele Bachmann campaign/New York Times]