Michele Bachmann's Iowa Campaign Chair Comes Out of Paultard Closet
News
December 29, 2011 03:37 PM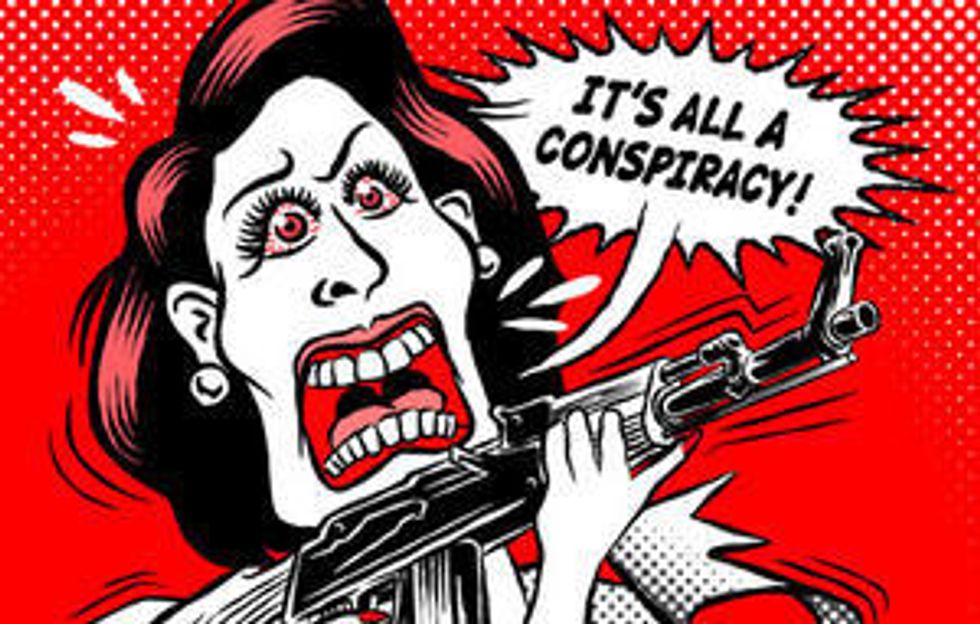 HIGH DRAMA: the Iowa captain of Michele Bachmann's sinking insane asylum, state Senator Kent Sorenson, jumped ship and swam over to Team Paultard MERE DAYS before the Iowa caucuses. Sorenson explained his sudden last-minute switch with some strange line about Ron Paul being the only "true conservative" in the race, an assessment that may have been somewhat true in the late 18th century, but it seems more like an awkward solicitation for an invite to the more probable Paultard Iowa victory party, instead of having to hang around on caucus night with the weepy nutjobs Michele Bachmann has duped into helping her sell her book. OR, maybe just that other, more compelling reason, "money."
---
The AP reports:
Hours after appearing with Bachmann at an event, state Sen. Kent Sorenson gave his endorsement to the Texas congressman at a Des Moines rally. Sorenson said he resigned from Bachmann's campaign to back Paul, whom he called the most conservative of the top-tier candidates.

Bachmann said Sorenson made the jump after "he was offered a large sum of money to go to work for the Paul campaign."

"Kent said to me yesterday that 'everyone sells out in Iowa, why shouldn't I,'" Bachmann said in a written statement. "Then he told me he would stay with our campaign. The Ron Paul campaign has to answer for its actions."

Paul campaign chairman Jesse Benton said the campaign was not paying Sorenson and that he was puzzled why Bachmann would make such a claim against an elected official popular with Iowa conservatives.
True, Michele Bachmann does say insane, made-up shit all the time. This could be believed. So it wasn't the money? He's just been a secret true RELOVEUTIONARY all along?
Susan Geddes, a veteran operative in conservative GOP political circles who managed Sorenson's 2008 and 2010 legislative races, said Sorenson had told her several times, as recently as last month, that the Paul campaign had offered him money to leave Bachmann's campaign for the Texas congressman's.
Ha ha, oh well! Who knows/cares. Most importantly, Michele Bachmann doesn't have a blimp or any lunatic skydivers on her team, so there's that. [AP]