Michele Bachmann's Meanest Quotes About Her Beloved Endorsee, Mitt Romney
News
May 03, 2012 01:30 PM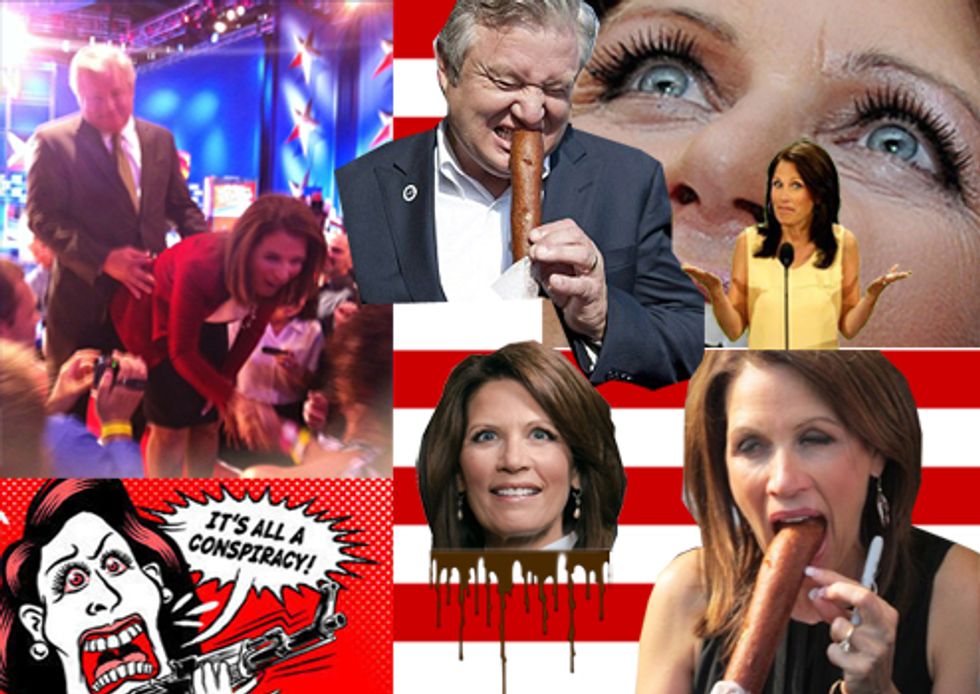 Cherished Tea Party "fixer" Michele Bachmannhas lent her vast international credibility to the campaign of Mitt Romney, endorsing him at a Virginia event this afternoon. "On November 6th," her announcement actually reads, "the only option is Mitt Romney for President." How was she able to contain this salvo of devotion to her hero, Mitt Romney, for so long? Well, she hates him. Remember how she ran for the presidency because she hated Mitt Romney so much? She's great.
---
Here are some previous compliments she gave the Mitt Romney campaign this election cycle.
"No, he cannot beat Obama because his policy is the basis for Obamacare. The signature issue of Obama is Obamacare. You can't have a candidate who has given the blueprint for Obamacare. It's too identical. It's not going to happen. We have to have a candidate, a bold distinct candidate in the likeness of Ronald Reagan."
"We cannot preserve liberty for ourselves and our posterity if the choice in next November is between a frugal socialist and an out-of-control socialist."
"It's highly unlikely that he will ever truly repeal, the number one duty of the next president of the United States. We have to repeal it. We have one chance. That's it. I don't think Mitt Romney will do it."
Hey, whatever it takes to pay off that campaign debt.
[WSJ]