Michelle Obama Battles Nasty Old Lady (Mother Nature)
News
April 25, 2011 03:49 PM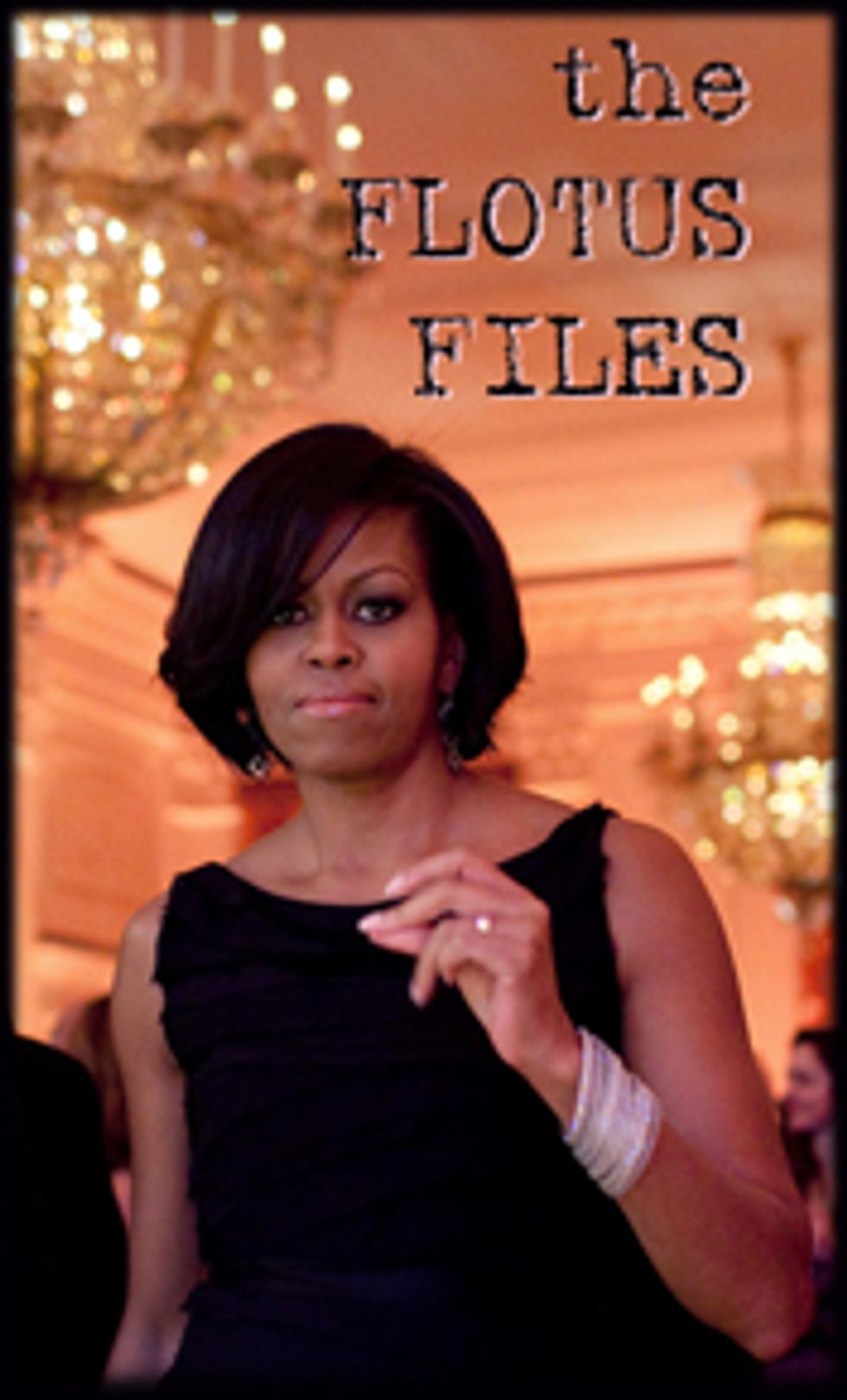 It was a semi-catastrophic week in the life of our FLOTUS, Michelle Obama. She just barelysurvived a plane crash, or something, and then some over-sized toddlers got into a fight over her on the Internet. She also received the "honor" of being named as one of the TIME 100, whatever that is ... something that also includes Crazy Michele, some kid from Glee, and the Tiger Mom. On the less exciting side of things, Michelle Obama's Earth Day event got rained out, because Mother Nature is siding with the fat kids, for some reason.
---
Michelle had grand plans for Earth Day. She was going to lead children in a sort of pagan Earth Day ritual sacrifice at Fort Dupont Park Activity Center and then present the surviving children with awards. But it was not meant to be, because God hates Earth Day!
Rainy weather in Washington forced the White House to cancel the event Friday afternoon.

Obama was slated to meet with local schoolchildren at Fort Dupont Park to participate in a "habitat improvement project." The project was meant to "encourage youth to engage in outdoor community service projects and cultivate a commitment to creating a cleaner environment and a healthier planet," according to the White House.
Of course, there's no other explanation for this bad weather besides divine intervention, as the wise commenters at "The Conservative Treehouse" explain:
GracieD says: I would say this is proof that God has a sense of humor.

tnwahm says: God is also saying, the focus of today should be on my SON, not the sun. This is tooo funny.
Haha, oh Jesus, that old jokester. He can cross "prank Michelle Obama" off his to-do list now! [The Hill/The Conservative Treehouse]
Blair Burke (blairelinor@gmail.com) obsessively follows Michelle Obama's every move for "The FLOTUS Files," which appears every Monday here at your Wonkette.