Michelle Will Never Eat Beet-Flavored Cake
News
August 09, 2010 09:46 AM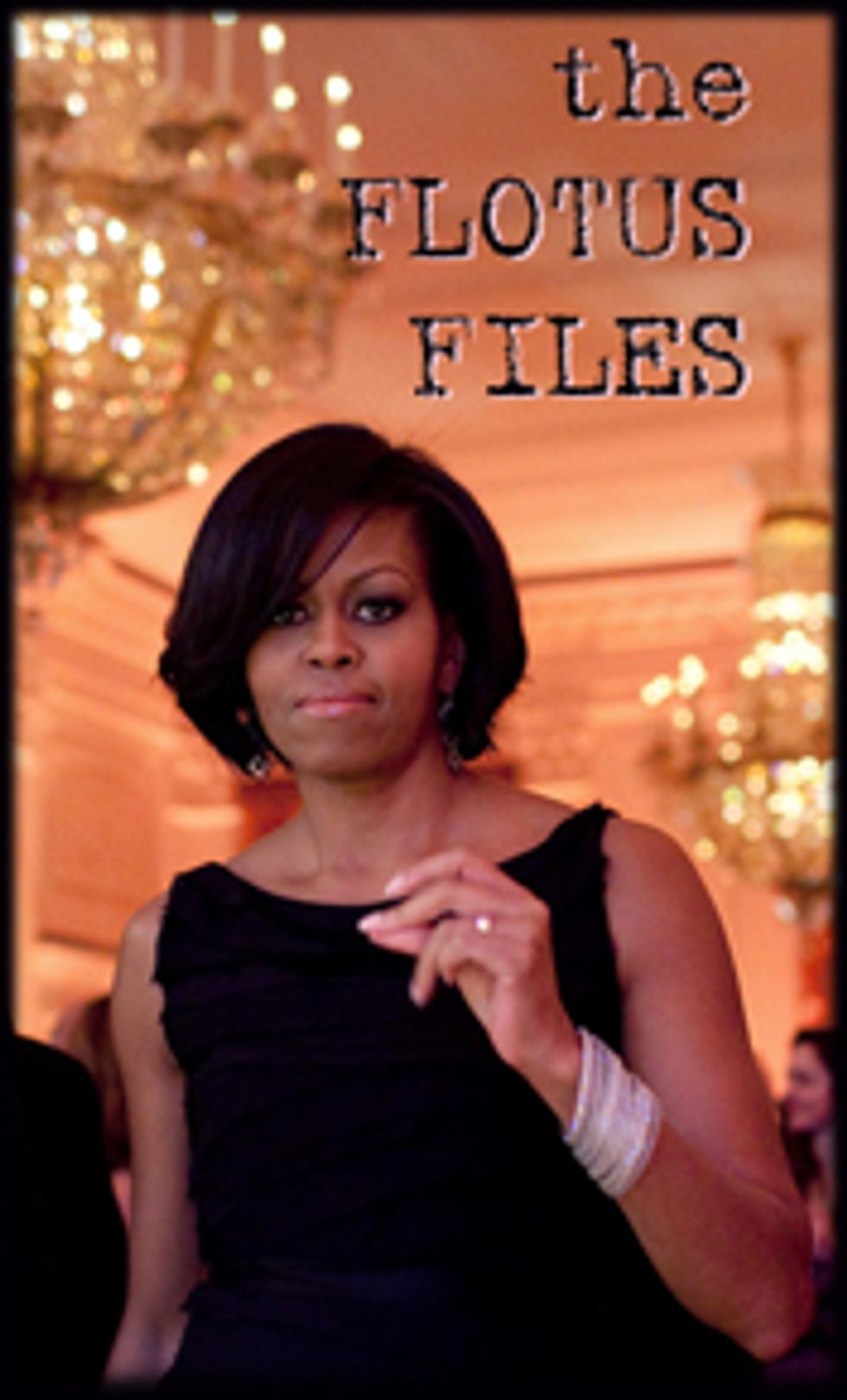 Just a few weeks ago, the FLOTUS community was forced to defend its heroine againstfashion expert Glenn Beck after he compared our First Lady to famous cake-eating French Lady Marie Antoinette. Now, Michelle Obama is under attack once again, this time because she decided to go on vacation in Spain instead of at the Mall of America or Cheese Whiz Factory, and that was so unpatriotic of her, because of the recession. But thankfully none of that matters now because Michelle is on the cover of the September issue of Ladies' Home Journal and has given an interview in which she tells us everything from the meaning of the "beet gene" to why Malia won't be getting gastric bypass surgery for her Super Sweet 16.
---
There is really no need to purchase this issue of Ladies' Home Journal except to cut out the cover and hang it on your wall, because our Nation's Newspaper has done us all a favor and printed details of the interview online, among its other pieces of Fine Journalism. Here we learn that sometimes when FLOTUS accidentally eats candy, she goes on Islamic "cleanses" to expel the toxins from her body. But her vegetable cleanses never include beets, because of some sort of terrible medical defect.
"I am a believer there is a beet gene. People who love beets love them and people who hate beets can't stand them. Neither the President nor I have the beet gene. And there are a lot of healthy things my kids don't like. But our rule is, 'you've got to finish your vegetables.'"
If Michelle were the only Obama with this genetic beet disorder, by now it would have been the new Acid Reflux Disease, or gluten allergy! But of course that totally unpopular Barack person had to have it too, and now it's probably just something the African doctors inject into your bloodstream at birth, like AIDS, so you can give it to your wife and children. Since our fabulous FLOTUS has tragically been infected, there is nothing we can do for her now except pray that her workouts and diet regimen keep her on track to a healthy life, without beets.
Blair Burke (blairelinor@gmail.com) obsessively follows Michelle Obama's every move for "The FLOTUS Files," which appears every Monday here at your Wonkette.