Minnesota Cordially Invites You To Come Gay It Up With Your Hot Dish Husband
News
June 04, 2015 04:45 PM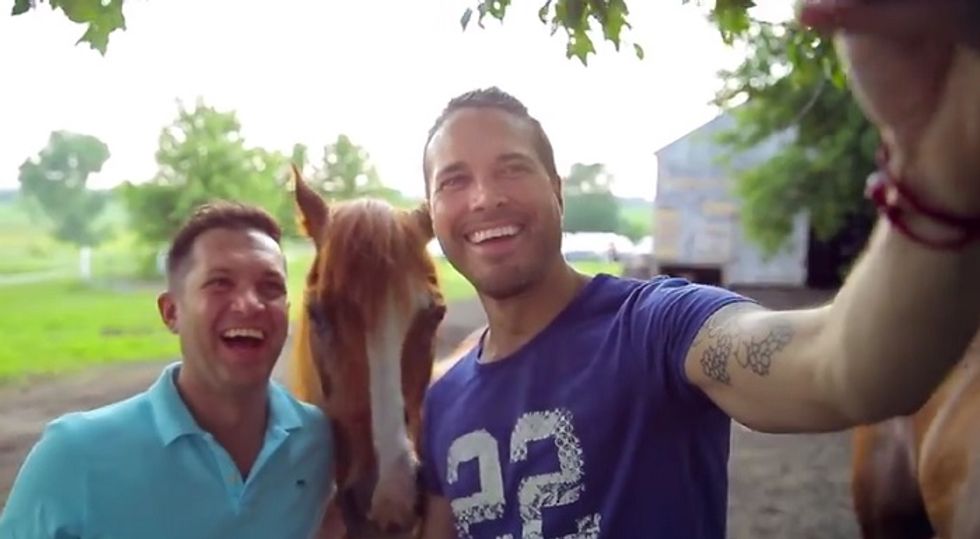 ---
So here is a nice thing! A Minnesota nice thing. Maybe Gov. Mike Pence is trying to beg all The Gays to come back to Indiana, because all that stuff about legal discrimination was just a big mistake, but Minnesota's tourism department, Explore Minnesota, has that Pence guy beat all to heck with this ad inviting All The Gays to come do their recreational funtimes all over the Land of 10,000 Lakes (a good thousand of which you'd expect to be gay lakes themselves).
[contextly_sidebar id="T2BXP7ODCPBP5wDe9jQI27dugpF7Ogb0"]
Featuring ridiculously photogenic couple Ben Meents and Chet Ritchie, the ad touts Minnesota's many opportunities to do gay things like golf, cycling, go-cart racing, rock-climbing, microbrewery-touring, zip-lining, and that grand old Minnesota pastime, renting a tank for some mud-bogging: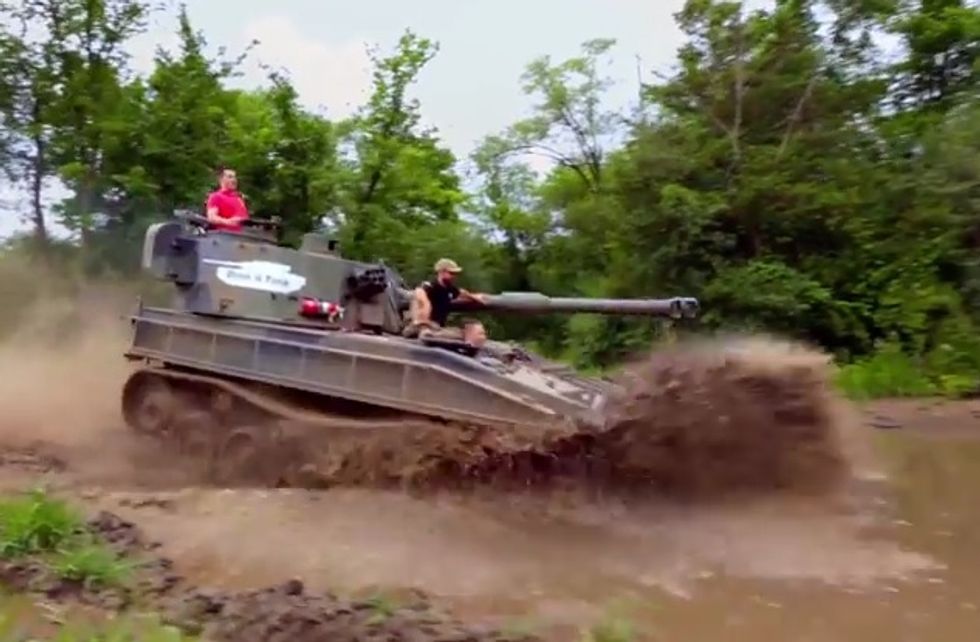 Or is this actually some kind of subtle recruiting for the Minnesota SodoMilitia? We may not truly know until Operation Gay Helm is already underway. Someone alert Alex Jones!
[contextly_sidebar id="gseDLBpGNxYofxG4D6mfzaLNb5P8Pz6R"]
The couple's 13-year-old daughter Emma Meents, who's not in the ad -- talk about deceptive! This ad shows no homework or arguing over bedtime! -- wrote an exceedingly sweet op-ed for The Advocate about her awesome dads, and her awesome state, and its awesome governor, Mark Dayton, who took the time to talk to a 13-year old about Pride month and stuff. She seems like a pretty cool kid, which is exactly what The Gays want you to think, with their agenda and all. But wait, if they all live in Minnesota and are quite happy there, then isn't this ad a complete sham, since these are Local Gays, not real Tourist Gays at all? It's almost as if Explore Minnesota is trying to present an artificially idyllic view of the state or something. Minnesota, you have deceived us for the last time. Oh, sure, the men are good-looking, but we're starting to doubt that all your children are above average like this Emma kid.