Missouri Republicans Here To Help! (Giant Companies That Screwed You Over)
News
February 10, 2017 10:46 AM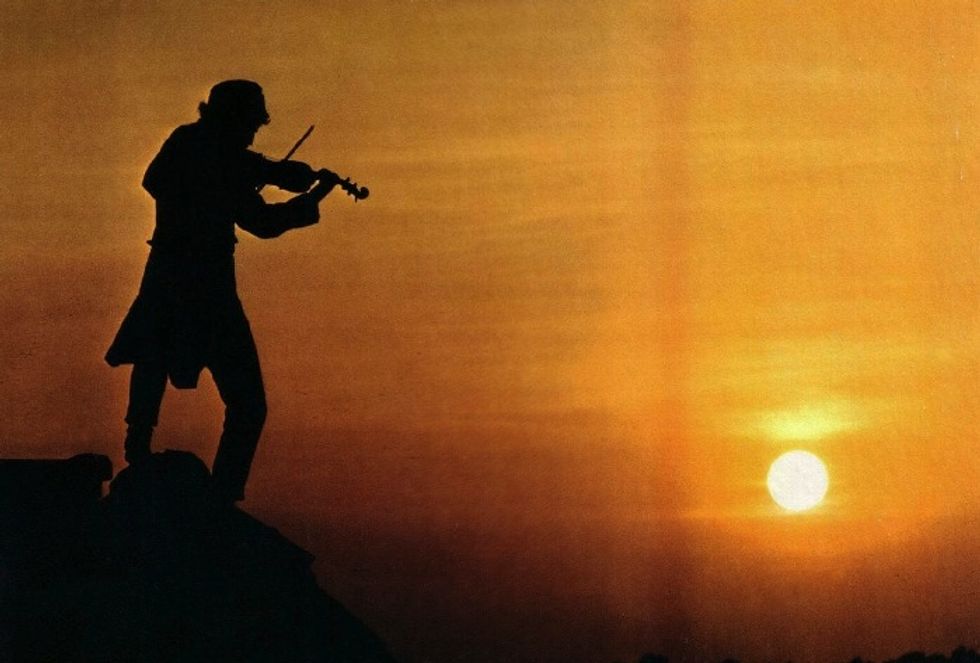 On the heels of Right To Work legislation destined to bless workers with freedom from living wages, Missouri Republicans are about to gut key consumer protections and let the free market take care of the gouging.
---
The 1967 Missouri Merchandising Practices Act operates as a fairly standard consumer protection bill. It protects Missouri consumers against shady business practices, allowing state prosecutors or private citizens to sue a business that fucks over Missourians. At least, that's how it will operate for a couple more weeks.
Enter Senate President Ron Richard and his pasty Republican cohorts. Richard introduced SB 5, a throwback piece of legislation that harkens back to times when Missouri was a young, confused and sexually-frustrated Border State. The bill would modify the MPA in all sorts of miserable ways that sound great if you're a novice forger, fraudster or financier.
Among its revisions is a clause stating that the MPA does not apply to any business that is "regulated by the Federal Trade Commission or any other regulatory agency" in the state of Missouri or the United States.
Good news, everyone! If the business isn't regulated by ANY state or federal agency, it will be held accountable. No more of that Country Time bullshit, 'Jenny's Lemonade' stand. We're watching.
According to The Pitch, the catalyst for this law (beyond the mere existence of Republicans) concerns TAMKO, a roofing materials manufacturer headquartered in Joplin, MO. A bunch of Missourians bought TAMKO shingles that must be 4 parts shingle, 1 part sugar. After widespread failure of these shingle-ish products, the wronged consumers tried to get reimbursed from the company under its 30 year warranty. When TAMKO denied some of these claims, a group of wet purchasers brought a class action suit against the company. At this point, TAMKO got all 21st Century on everyone and tried to assert that any legal claims needed to be enforced via the mandatory arbitration clause printed on its shitty shingles' plastic packaging.
While the case is currently on appeal to the Supreme Court, lower courts ruled that printing a mandatory arbitration clause on the inside of the product's trash-bound plastic wrapping doesn't constitute acceptance of terms by the purchaser.
Following defeat on appeal, TAMKO ownership decided to take the matter out of the hands of the judicial activists and forge ahead with some tried and true pay-to-play fun time:
During the 2016 election, TAMKO's CEO and president, David Humphreys, and his sister Sarah Atkins gave at least $11 million to Missouri Republican candidates. They were particularly generous to the campaigns of gubernatorial candidate Eric Greitens and attorney general candidate Josh Hawley.
Thus in an efficient transaction likely to make any Chamber of Commerce tear up with pride, Senate President Ron Richard made gutting the MPA a top priority of this session. Incidentally, Mr. Dick hails from Joplin and recently collected $100,000 in delicious TAMKO contributions.
As an awful bonus, the proposed legislation will effectively eliminate consumer class action lawsuits. On the bright side, companies' savings in legal funds will be passed along to you the next time your roof caves in or you have to replace that used car you bought three weeks ago. And please don't feel singled out, little guy. Missouri Republicans will take those nefarious consumer attorneys down with you.
The current law allows successful plaintiffs to recoup reasonable attorneys' fees when the misbehaving company is found guilty. SB 5 will take that right away. Combine that with the elimination of class actions and we've found ourselves a new liability-free utopia.
After SB 5 becomes law and I buy $1000 of TAMKO's patented strainer shingles, I might want to bring suit when a leaky roof ruins my old lady's hair on monthly date night. But after filing fees and the billable hours necessary for a lawyer to build up his case, a decision in my favor might net me negative -$4,500 in justice. That's some solid recourse!
The rationale for these laws are standard-issue shrieks about plaintiffs' attorney and frivolous lawsuits. Of course that's all bullshit. But never discount a newly minted, GOP-controlled state government. It's like a Randian Rumspringa for rich white dudes: always gross, but hard to look away.