Missouri To Give The Nazis' Pet Highway An Ironic Name
News
June 21, 2009 02:54 PM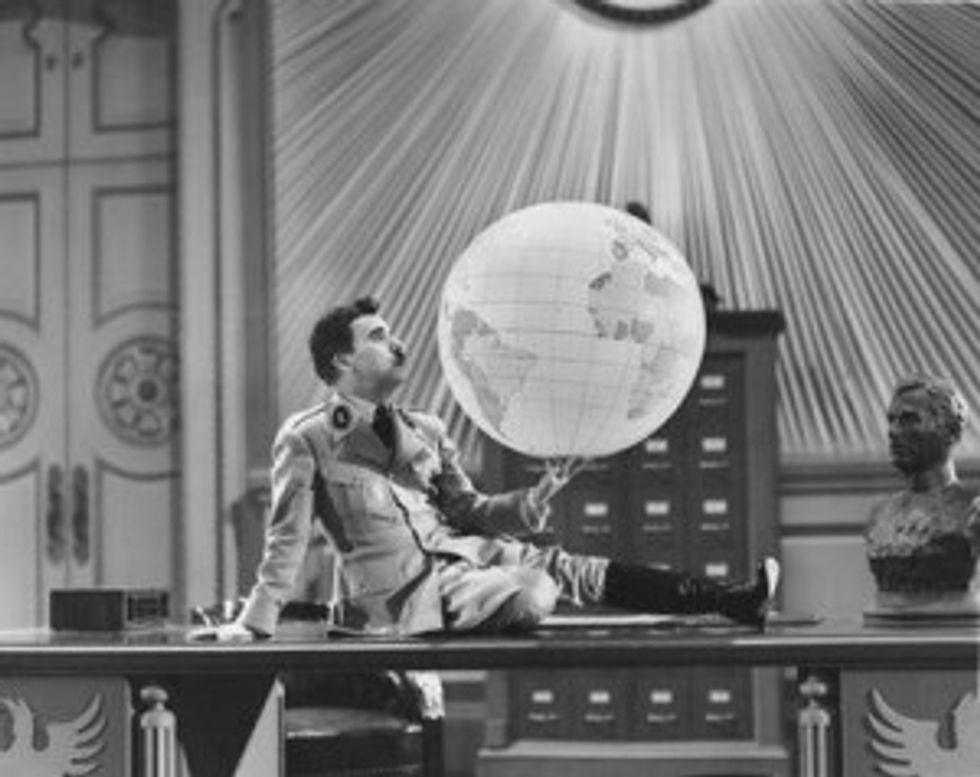 Why is the state of Missouri punishing our nation's most community service-oriented neo-Nazis with irony? Last year some members of Missouri's National Socialist Movement adopted a highway, like a Girl Scout troop or whatever does all the time without any problems, except that since they are Nazis and not Girl Scouts, certainissues arose. But you know what? The Missouri Nazis loved that highway as if it were of their own, pure, Aryan blood. But what is Missouri trying to do now, after the Missouri Nazis have been cleaning the thing four times a year? Rename it after some rabbi, a known Jew (!), who escaped from their ancestors, the Actual Nazis, during history's famous incident, the Holocaust.
---
A particularly bathetic cruelty on Vatertag, wouldn't you say?:
In Missouri, members of the National Socialist Movement spent last Saturday cleaning up their bit of road and last Sunday protesting homosexuality. The group's Web site calls for a nation where "only those of pure White blood" who are not Jewish or gay can be citizens, and demanding that "all non-Whites currently residing in America be required to leave the nation forthwith and return to their land of origin: peacefully or by force."

Ms. Keene said members of the group, who sometimes wear swastikas, wanted to do community service. "We decided about a year ago we wanted to get more involved," she said.

But their Adopt-a-Highway sign, which says "Litter Cleanup 0.5 Miles National Socialist Movement Springfield Unit," upset people in the area, particularly Jews.
In conclusion, Abraham Joshua Heschel Highway will now be the gayest, filthiest stretch of road in America, and will have to be cleaned by people performing court-ordered community service, which come to think of it will probably include at least a handful of Missouri Nazis anyway.