Montana GOP AG Still Wants To Pin 'Sex Offender' Label On Man Jailed For Gay Sex
Culture
May 17, 2021 10:19 AM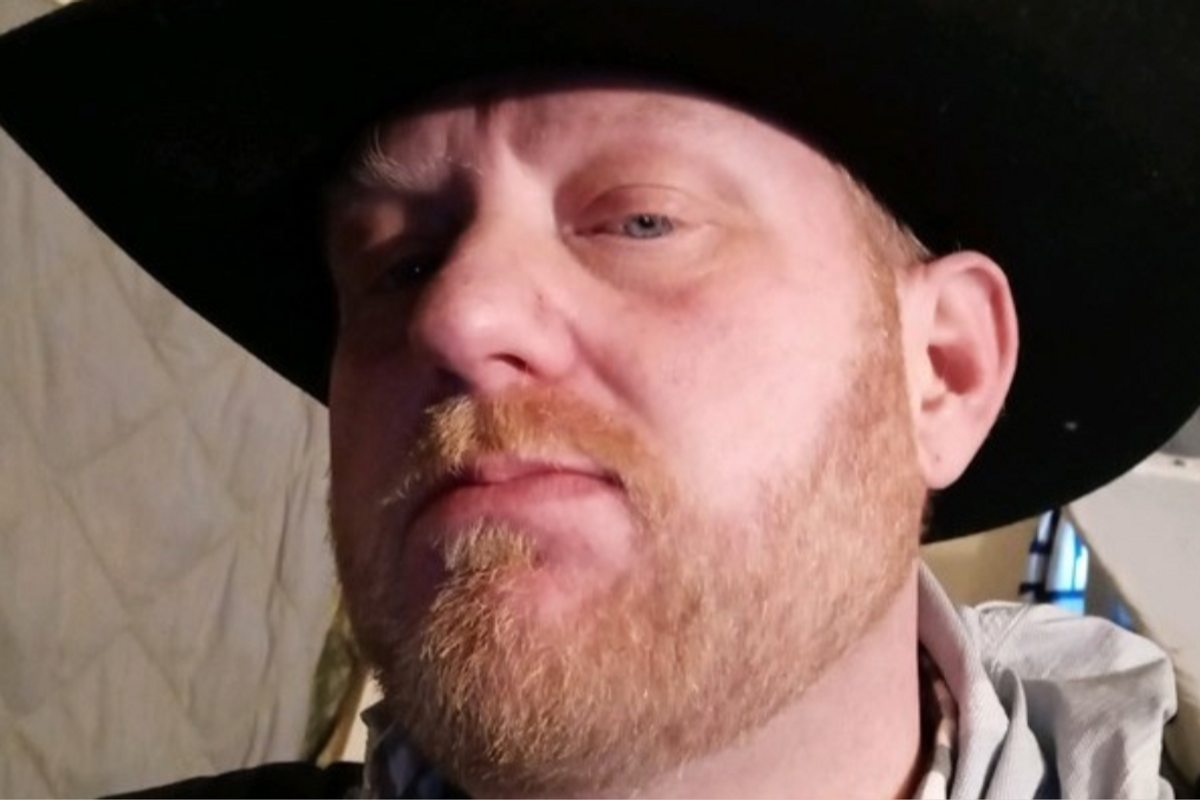 Randall Menges has had to live as a registered sex offender for more than 20 years. The status has cost him jobs and friendships. He's even considered suicide. You're probably tempted to assume Menges deserves his fate. After all, sex offenders are terrible people who exploit minors and sometimes willingly associate with Matt Gaetz. However, Menges's situation is more complicated.
In 1993, when he was 18, Menges had consensual sex with two other teenage boys at a camp in Idaho. It was like that one time at band camp, and the gayness was apparently the only "crime."
From the New York Times:
In 1993, Mr. Menges was living in a foster program at a ranch in Gem County and stayed on as an employee when he turned 18. Two months later, the police learned that he had had sex with two other teenagers, both 16, at the ranch. The age of consent in the state was 16.
State prosecutors charged Menges with "crimes against nature," an over-the-top term for engaging in sodomy and oral sex. The Supreme Court ruled sodomy laws unconstitutional in 2003, but Menges was sentenced to seven years in prison. Once he was released, he was placed on the sex offender registry in Idaho and Montana, where he eventually moved.
---
Menges sued the Montana attorney general in December over the state's requirement that he continue registering as a sex offender, and last Tuesday, a federal judge ruled in his favor.
From Daily Montanan:
In his ruling, U.S. District Court Judge Dana Christensen said Montana was forcing Menges to register as a sex offender "because he was convicted of engaging in oral or anal sex with a person of the same sex, not because he had oral or anal sex with a minor or because such contact was nonconsensual. In sum, Montana has no rational basis for forcing Menges to register as a sexual offender."
US District Court Judge Dana Christensen's order gives the state of Montana until Friday, May 21, to "remove Menges from Montana's Sexual or Violent Offender Registry; expunge all records indicating Menges was ever required to register; and alert all agencies, such as courts, police departments, sheriff's departments and the FBI, that Menges' registration information is no longer valid."
This is a correct and just decision that should help the now 45-year-old Menges get his life back on track. But Montana Attorney General, Austin Knudsen, a Republican of course, won't accept defeat and said he planned to appeal the ruling.
Knudsen's spokesperson, Emilee Cantrell, said the attorney general is going full Javert because he thinks Judge Christensen's decision "weakens our state's sex-offender registry law, making kids and families less safe." This is an absurd argument, considering that Menges's "crime" was consensual sex with teenagers who'd reached the age of consent. Even in states such as Texas with pretty strict statutory rape laws, there are so-called Romeo and Juliet exceptions so an 18-year-old high school senior isn't sentenced to two years hard labor because they had sex with their prom date. (Slight digression: Although Juliet is "not yet 14" in Shakespeare's play, there's no evidence that Romeo himself is 18 or older.)
Cantrell declared that "Montana law is clear: If you are required to register as a sex offender in another state, you must also register here." It seems as if Knundsen wants to trap Menges in an infinity loop of injustice. He was unfairly placed on a sex offender registry and he must remain on it until he dies.
Sex offender registries were created to warn communities about sexual predators after their release from prison. The American Civil Liberties Union and other groups, including actual criminologists, criticize the registries and claim they push people "to the margins of society while doing little to keep the public safe." That's a worthwhile debate but it doesn't really apply in Menges's case. He's the victim of homophobic persecution.
Elizabeth Ehret, one of Menges's lawyers, told the Times that the sex offender registry "thoroughly ruins someone's life to the point that it almost discourages rehabilitation for some folk, but in Randy's case it's been more horrifying."
"His life has been utterly destroyed by the homophobic laws that made gay sex illegal," Mx. Ehret added.
Of the eight states that still have anti-sodomy laws on the books, only Idaho, Mississippi, and South Carolina require sex offender registration for people convicted of sodomy. The age of consent was increased to 18 in Idaho since Menges's conviction, but it remains 16 in Mississippi and South Carolina, where we doubt many 18-year-old heterosexual white males are prosecuted for having sex with 16-year-old girls.
Follow Stephen Robinson on Twitter.
Keep Wonkette going forever, please, if you are able!
Stephen Robinson
Stephen Robinson is a writer and social kibbitzer based in Portland, Oregon. He writes make believe for Cafe Nordo, an immersive theatre space in Seattle. Once, he wrote a novel called "Mahogany Slade," which you should read or at least buy. He's also on the board of the Portland Playhouse theatre. His son describes him as a "play typer guy."