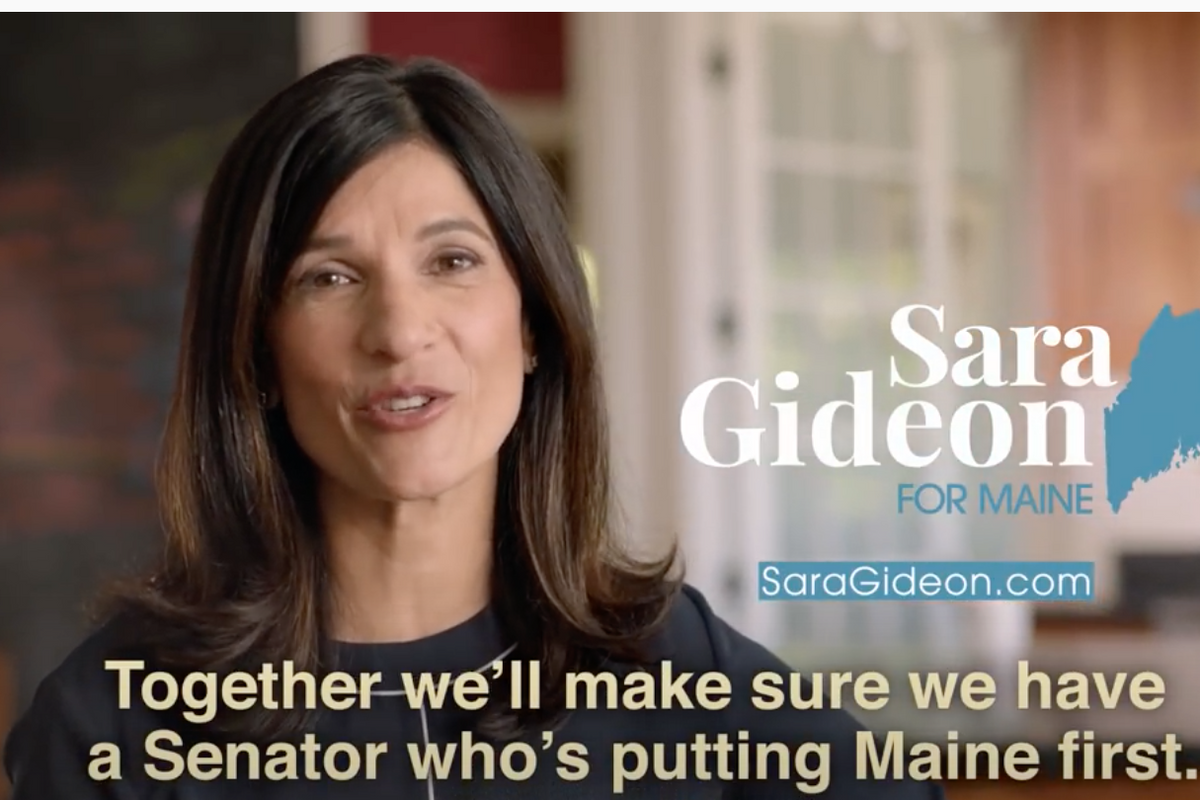 We are 99 days away from the 2020 election. Polls keep showing Joe Biden up double digits over the guy who can recite the words "Person, Man, Woman, Camera, TV." I guess voters are just more demanding this election cycle, and that's impacting down ballot races, as well. According to the Cook Political Report, Democrats are now slightly favored to win back control of the Senate.
Pull up a seat, pour yourself a refreshing beverage, and let's share in the GOP misery.
"Something remarkable would have to happen for Republicans to still have control of the Senate after November," remarked one GOP pollster. "It's grim. There's just so many places where Democrats either have the upper hand or are competitive in states that six months ago we wouldn't have considered at risk."

"If you're an incumbent in a bad environment sitting at 44 percent, you should be pretty damn scared," another alarmed Republican strategist said. "The expanding map has made it really hard, and there's just a lot of Democratic momentum right now."
---
Democrats need to flip just four seats in November if Biden wins, and that's accounting for Alabama Senator Doug Jones likely losing re-election. There are multiple paths right now to fumigating the Senate. Arguably the most vulnerable incumbent Republican is Martha McSally, who can enjoy three more months of losing to Democratic challenger Mark Kelly. The entire country has suffered from Donald Trump's jacklegged response to the COVID-19 pandemic, but Arizona's pain is recent and acute. Cook has shifted the Arizona from an Everything's Coming Up Martha! "Toss-Up" to "Lean Democrat."

Joni Ernst's bid to hold onto her seat in Iowa is also looking shaky. Cook has moved her Senate race against Democrat Theresa Greenfield from "Lean Republican" to "Toss-up."
David Perdue's Senate race is now a "Toss-Up" in the purple state of ... Georgia? Womp. Womp. Perdue wants to get Georgians back to work in the salt mines (that are filled with COVID-19). The state deserves better, and Jon Ossoff is a much better choice.
Jon Ossoff interview with 11Alivewww.youtube.com
North Carolina Senator Thom Tillis is polling behind Democratic challenger Cal Cunningham. Trump carried the Tar Heel State in 2016, but Biden is beating him there, as well, so he's not much of a lifeboat for the incumbent. Tillis released a plan for combating COVID-19 last week that was heavy on science and even suggested that we listen to medical experts. But he couldn't avoid racial scapegoating.
TILLIS: Now I will tell you I'm not a scientist and I'm not a statistician, but one of the concerns that we've had more recently is that the Hispanic population now constitutes about 44% of the positive cases, and we do have some concerns that in the Hispanic population we've seen less consistent adherence to social distancing and wearing a mask.
Veronica Escobar, a Democratic House rep from Texas, called this "racist BS." She also offered a more compelling reason behind why COVID-19 is disproportionately affecting minorities.
This racist BS needs to stop. Latinos & African Americans are most at risk, dying at higher rates — and STILL goin… https://t.co/av1U95lxfu

— Veronica Escobar (@Veronica Escobar) 1594954370.0
ESCOBAR: Latinos & African Americans are most at risk, dying at higher rates — and STILL going to work every day b/c they are essential workers. Meanwhile, Republican colleagues in Congress are the ones who refuse to use masks.
A new poll this week shows former Colorado Governor John Hickenlooper leading incumbent GOP Senator Cory Gardner by double digits. Coloradans don't care much for Gardner or Trump, who the senator voted to keep in office earlier this year. The White House has sent "reinforcements" to help Gardner, specifically Goya bean spokesmodel Ivanka Trump. She praised Gardner's "monumental" national park legislation at an event Friday. We're sure she can help Gardner "find something new" next year.
I've NEVER missed a single vote, that's more than 7,000 roll call votes. Problem solving starts with showing up and… https://t.co/H2SaREy7yU

— Susan Collins for Senator (@Susan Collins for Senator) 1595525400.0
Public Policy Polling has Democrat Sara Gideon up five points over Susan Collins in Maine. Suzy Creamcheese is trying to stress the sheer quantity of her votes — 7,000! Why she's eligible for a free Senate toaster! — over the quality of two recent terrible votes (Brett Kavanaugh's confirmation and Trump's acquittal).

The highly skilled professionals on the Collins campaign are using the hashtags "ME Politics" and "ME Sen." Yes, "ME" is the postal abbreviation for Maine, but it's worth a couple characters to spell out "Maine" and avoid their candidate looking like an egomaniac who'll belt out "My Own Best Friend" during her concession speech.
If just Collins, Gardner, Tillis, and McSally fall, Mitch McConnell is no longer Senate majority leader and will haunt the Senate chambers as a shabbily dressed ghost, obstructing President Biden from the minority. We'd love to see Amy McGrath retire McConnell permanently, although that's a long shot. Still, McGrath is worth your money just to make McConnell sweat. I also appreciate the polite wig snatching she gave Meghan McCain last week on "The View."
Amy McGrath Discusses Decision for Education Amid Surging Cases | The Viewwww.youtube.com
Stephen Robinson on Twitter.

Do your Amazon shopping through this link, because reasons.
Yr Wonkette is 100 percent ad free and entirely supported entirely by reader donations. That's you! Please click the clickie, if you are able!
Stephen Robinson
Stephen Robinson is a writer and social kibbitzer based in Portland, Oregon. He writes make believe for Cafe Nordo, an immersive theatre space in Seattle. Once, he wrote a novel called "Mahogany Slade," which you should read or at least buy. He's also on the board of the Portland Playhouse theatre. His son describes him as a "play typer guy."