National Enquirer Says Sarah Palin Sexed Black Guy (Hint: Not Todd Palin)
News
September 14, 2011 11:38 AM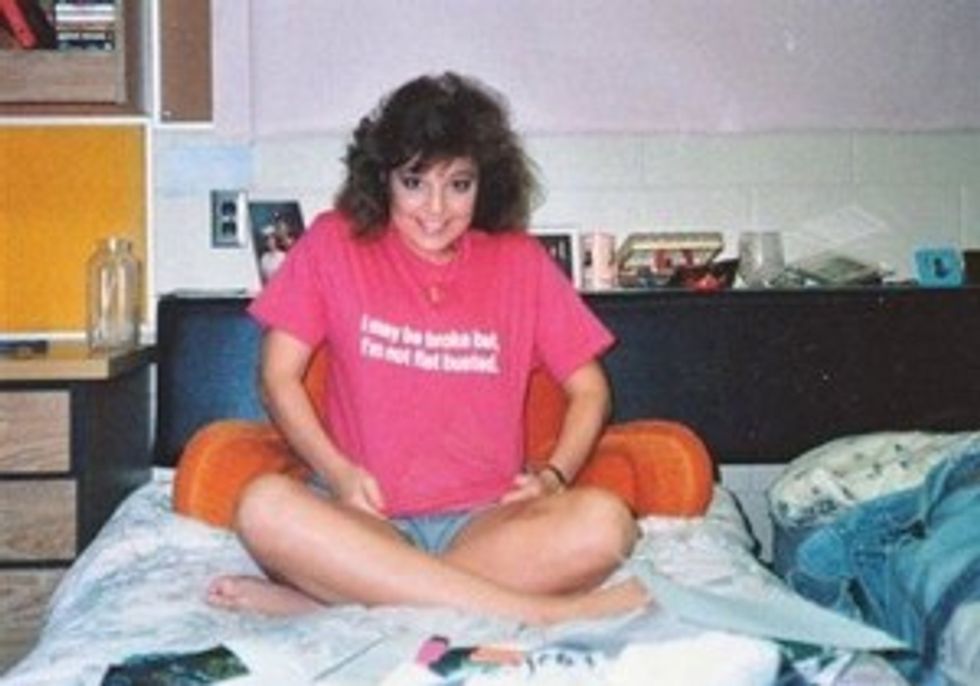 WOAH HO HO! America's newspaper of recordThe National Enquirer has a DEF-CON 4 WORLD EXCLUSIVE scoop: Sarah Palin had sex with a black guy, once, in the late 80s, right before she got married! THE CRAZY PART: Todd Palin, he is not black! Sarah Palin had sex with someone who is not Todd Palin! Todd Palin, he is also not Glen Rice, the famous NBA basketball star who says he had sex with Sarah Palin in 1987. Todd Palin, no one wants to have sex with him! Why wasn't Todd Palin black enough for Sarah, in 1987? Reagan was president in 1987. This is Reagan's fault, this entire story, this entire post, just like Reagan is to blame for everything that is unholy and decrepit and crumbling in America, starting with everything we have ever read about Sarah Palin and eventually ending there, too.
---
UGH. Seriously, stop reading. Stop reading this. STOP. STOP NOW, SAVE YOURSELVES, TURN OFF THE INTERNET:
Publishing sources familiar with the contents of author Joe McGinniss' highly-anticipated book "The Rogue: Searching for the Real Sarah Palin" have revealed shocking secrets that will impact her decision to enter the 2012 presidential race.

In the book, which will be published on September 20th, McGinniss claims Sarah had a steamy interracial hookup with basketball stud GLEN RICE less than a year before she eloped with her husband Todd.

Sarah hooked up with the NBA great, then a 6-foot-8 junior at the University of Michigan when he was playing in a college basketball tournament in Alaska in 1987, the book says. At the time, Sarah, just out of college, was working as a sports reporter for the Anchorage TV station KTUU.
This is somehow "revenge" for all those times Todd Palin was going around
bonking prostitutes
after they were married. That's how good Sarah Palin is at revenge. PREEMPTIVE STRIKES, THEY DO NOT FAIL. [National Enquirer]