National Review Typing Person Unhappy With Being Mocked
News
June 03, 2010 03:31 PM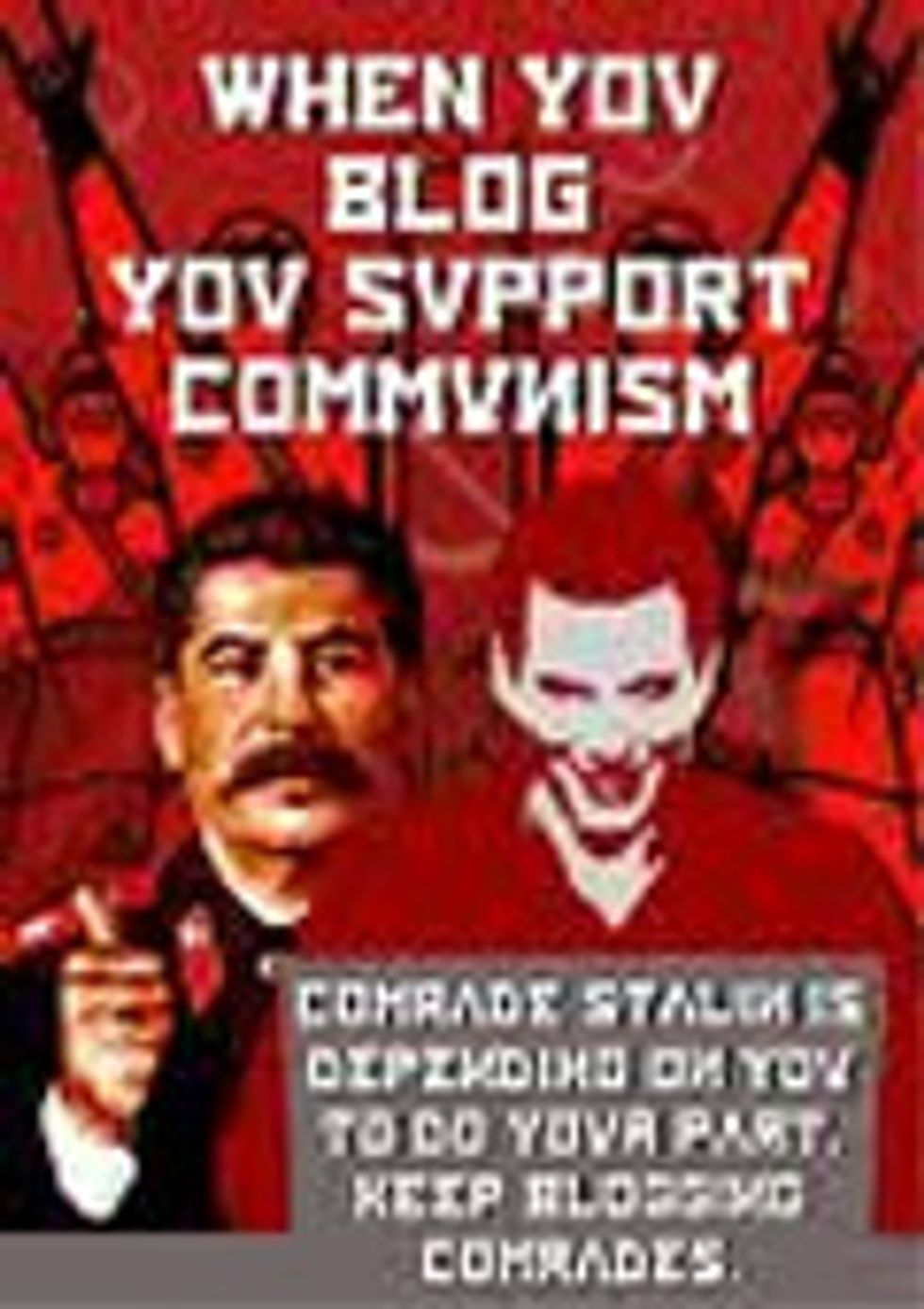 Oh okay, fine, we'll bite, but only because Newell emailed this and he's supposed to be ON VACATION for a few days, Jesus, but whatever, here is whatNational Review Online typing person typed in response to, uh, Wonkette making fun of his dumb column actually calling for a nuclear bomb to be "used" to stop the BP oil spill, which more than a few commenters here have noted would, besides being Insane, require the drilling of a well to drop in the nuke.
---
What a perfectly irrelevant string on non-sequiturs, straw men and ad hominems. I know Wonkette exists to make fun of everything, but how historically uncoupled is the Left when it can un-ironically condemn the Right for its Soviet nostalgia?
LET US BE CLEAR: You, National Review Online typing person who is not (?) K-Lo, you love the Soviet Union so much it's crazy. Love it love it love it. And you do actually love it, for reals.