National Review Writer Does Not Care For HBO Program Explaining Why She Is A Fat Load
News
May 04, 2012 10:46 AM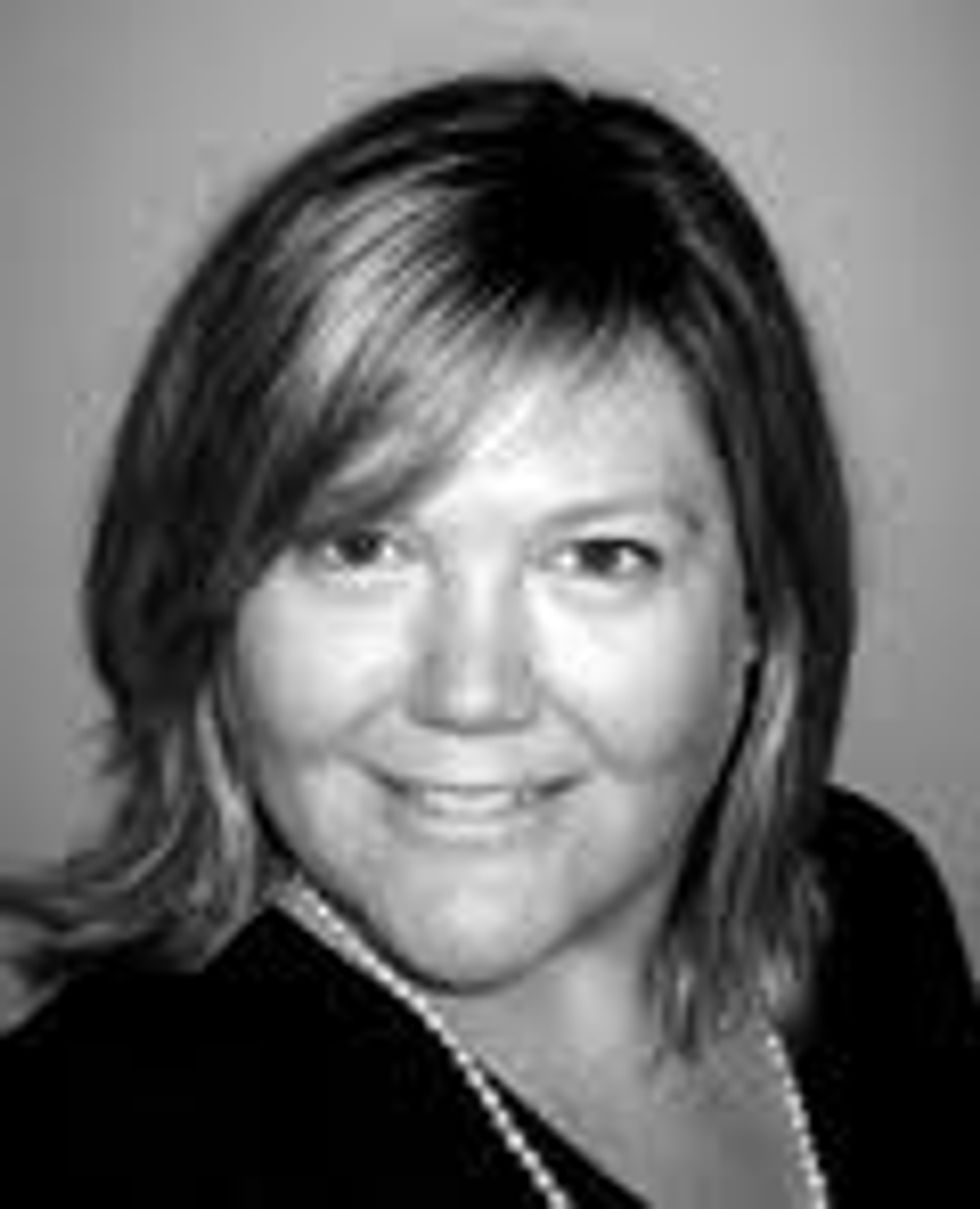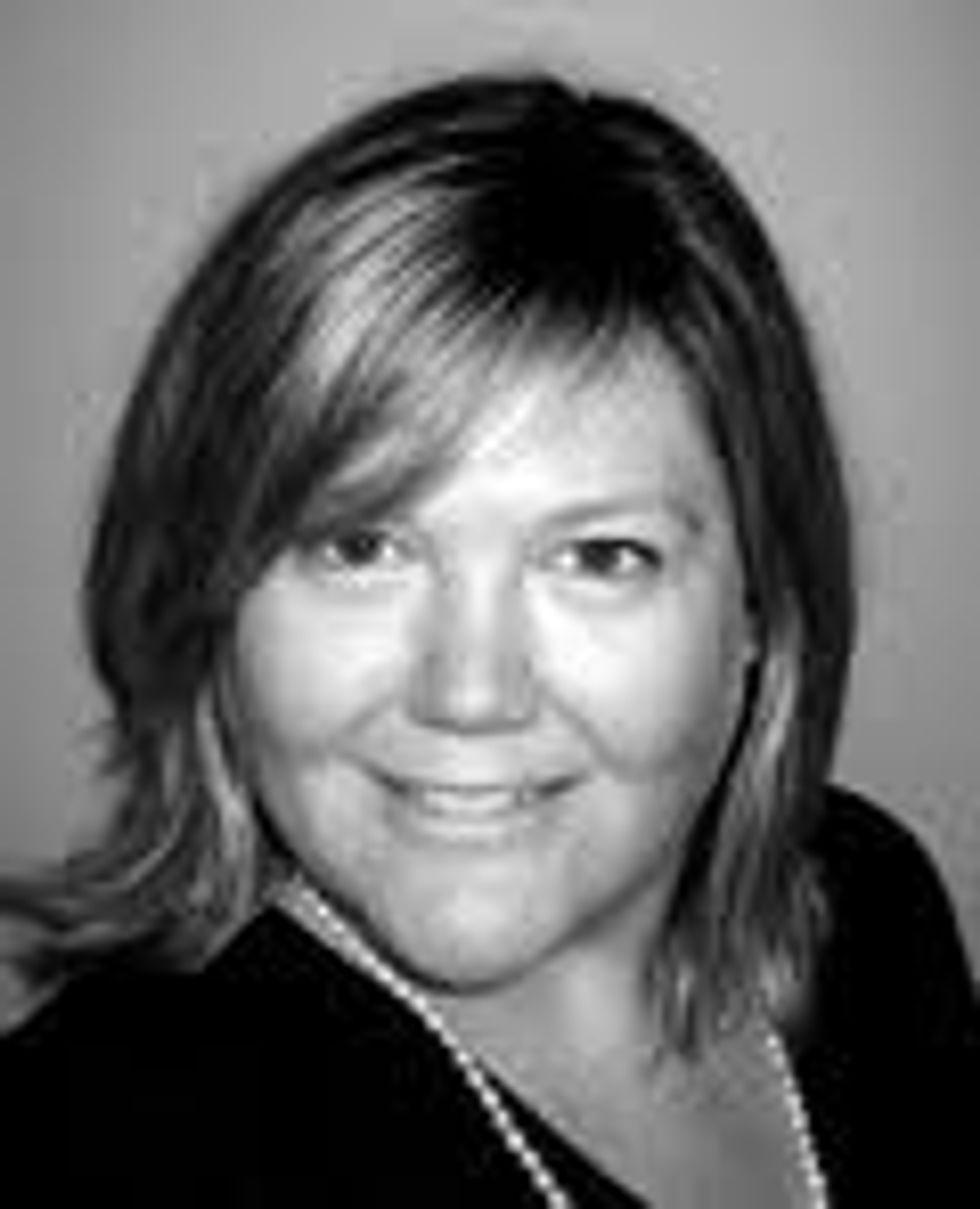 It would be the easiest and cheapest thing in the world to put a picture of Julie Gunlock, National Review writer and senior female at the Independent Women's Forum, in this space right here and then har-har-har about how she is whining about HBO's upcoming documentary -- which she has not seen but which infuriates her anyway -- because she is herself a person of fatness. So, naturally, that is what we will do!
---
On May 14, HBO will debut a new documentary called Weight of the Nation, which was produced in cooperation with the Centers for Disease Control. While I haven't yet seen it, it's clear from the trailer that HBO produced this documentary to deliver the same message we've all heard before: We're all too fat, and we're going to die huge, miserable, unemployed, and in pain.
For absolute real, your Wonkette does not believe calling someone "wide-load" is effective political discourse; and also on the real, your Wonkette sees these Interwebz pictures of Julie Gunlock and finds her to be the perfect amount of plumpness for, say, a chef. Not grossly obese like that horrible Robert on "Gordon Ramsay Is Not Done Screaming At You You Fucking Stupid Cow" but definitely tastes everything before it gets to your plate. Could it be that Julie Gunlock, who takes so very many exceptions to this documentary she has not seen*, is somehow a mite defensive?
The trailer is jam-packed with the type of fear-based hyperbole commonly used by the food nannies. Statements such as "obesity is the biggest threat to the health, welfare, and future of this country," and "it's not only health; it's about the survival and well-being of the United States as a nation" abound. Expect a super-sized helping of doomsday claims such as "the weight of the nation is out of control," and warnings that unless we get this "epidemic" under control "we're going to have an abundance of chronic disease."
Oh, so Julie Gunlock says none of those things are true, we guess because she says so. Julie, can we interest you in some diabeetus? She also read a HuffPo thing from the film's EP, John Hoffman, and is so mad about that too!
But Hoffman goes on to repeat the old canard that obesity-related health-care costs nearly $150 billion annually and that the obese costs an average of $1,400 more a year to care for. Yeah, that's a popular lie, but the truth is, food nannies and activists have trouble squaring their mantra that those who suffer from obesity will die because of their unhealthy lifestyle, while simultaneously screeching on about their high health-care bills. The truth is obvious: You don't cost a dime when you're dead.
So this is what now passes for "logic" at the National Review. Surely everyone who is obese dies the moment they become obese, right? And thus there are no associated health care costs because your scale hits three bills and you fall over, splat! YOU GOT US, JULIE GUNLOCK! We tried to have it both ways, that obesity costs a lot and then it kills you, but obviously we forgot about Logic 101's Fallacy of Because Julie Said So.
Moving on to school lunches, Hoffman says 94 percent of American schools fail to meet federal standards for fat and saturated fat in school lunches. Only 94 percent? That's too bad. We should be striving for 100 percent non-compliance. Why does Hoffman consider "federal standards" the gold standard? Does he know those standards allow chicken nuggets, french fries, pizza for breakfast, and gray green beans? I hardly think we should be looking to the federal government for guidance on what we serve our kids. How about Hoffman exhibit a little of that free thought for which artists are so famous and consider that government might be the problem, not the solution, to the school-lunch issue.
Also a good one! Federal standards allow pizza for breakfast and all assorted manner of crap, and 94 percent of school lunches still don't even meet the minimum standard! (That is what a federal standard is, a m-i-n-i-m-u-m, to spell it out for Julie Gunlock, who is apparently a wee bit touched.)
A bold prediction: We're not going to see anything new during this documentary. The food nannies have powerful friends in Congress, more than willing partners within federal regulatory agencies and now a whole group of talented movie executives within the entertainment industry. These separate groups have colluded to send a message to Americans: You're feeble, you're dumb, and you're too busy and addled to take care of your own health. More importantly, you simply can't be trusted to feed your kids nutritious food. As such, you should be encouraged to hand these difficult tasks over to your benevolent government minders who know better.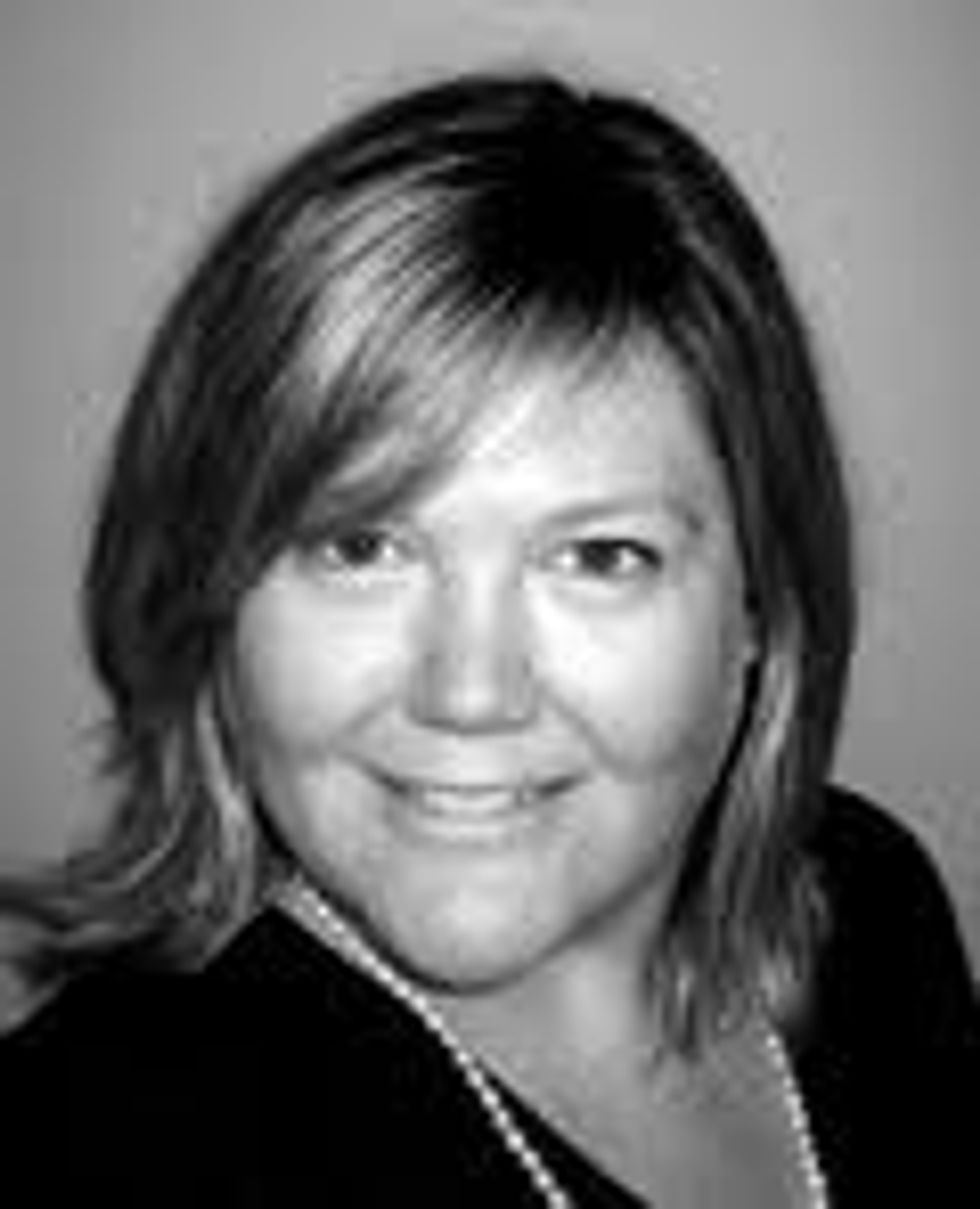 And so a documentary telling people about the food they eat will cause the Food Nazis, with Moochelle Obama leading the brigade, to bust down Julie Gunlock's door and pry the high fructose corn syrup from her fat dead hands. Pity.
I look forward to watching this documentary. I'll watch it with an open mind . . . and a bag of potato chips and a nice cold soda.
Hahaha wheeeze haha wheeze kerplunk we fell over and died.
*We are glad Julie Gunlock did not see the HBO documentary on Gloria Steinem (presumably), as surely the howl of rage upon seeing that skinny bitch/feminist icon would have broken the Internet plumb into pieces. [NRO]
Rebecca Schoenkopf
Rebecca Schoenkopf is the owner, publisher, and editrix of Wonkette. She is a nice lady, SHUT UP YUH HUH. She is very tired with this fucking nonsense all of the time, and it would be terrific if you sent money to keep this bitch afloat. She is on maternity leave until 2033.