Never Forget (Except For The Stuff They Wish We'd Forget, Go Ahead And Forget That Stuff)
Featured
September 11, 2015 08:30 AM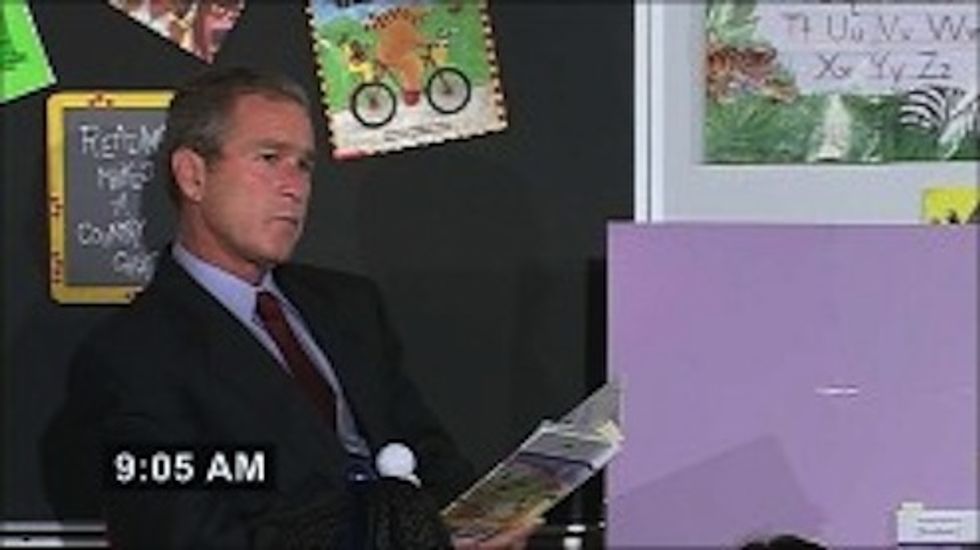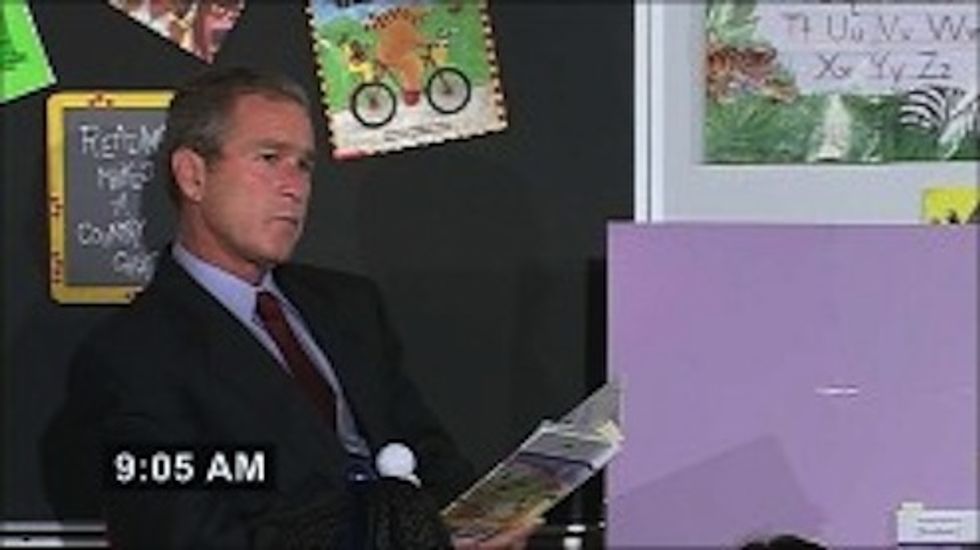 Still waters run derp
---
What is it we're supposed to never forget again?
George W. Bush, August 6, 2001:
Bush listened to the briefing [Bin Laden determined to strike in US], Suskind says, then told the CIA briefer: "All right. You've covered your ass, now."
George W. Bush, March 13, 2002:
[Bin Laden's] just a person who's been marginalized. … I don't know where he is. I really just don't spend that much time on him, to be honest with you.
Dana Perino, November 24, 2009:
"We did not have a terrorist attack on our country during President Bush's term," she told Sean Hannity.
"In my past experience when we got into these situations — especially after 9/11 — we were always there, locked and loaded, ready to go on 9/11," Cheney told Fox News Channel commentator Sean Hannity in a phone interview.
George W. Bush, April 25, 2015:
"In order to be an effective president ... when you say something you have to mean it," he said. "You gotta kill em."
[George Bush's] successes clearly are protecting the homeland. We were under attack, and he brought — he unified the country, and he showed dogged determination, and he kept us safe.
And remember to never forget to keep your eyes out for free muffins and great deals on sex toys and golf, for this, our most solemn anniversary holiday, THANKS OBAMA.
[contextly_sidebar id="aOyLiHGljBowZdRUD2nviMRaJLYTNWm9"]
[Editor's note, from Yr Editor: This post originally ran two years ago. We are running it again, slightly updated, because we have not forgotten to Never Forget.]