New Book Reveals Full Extent Of Bush Twin Naughtiness
News
July 20, 2009 12:59 PM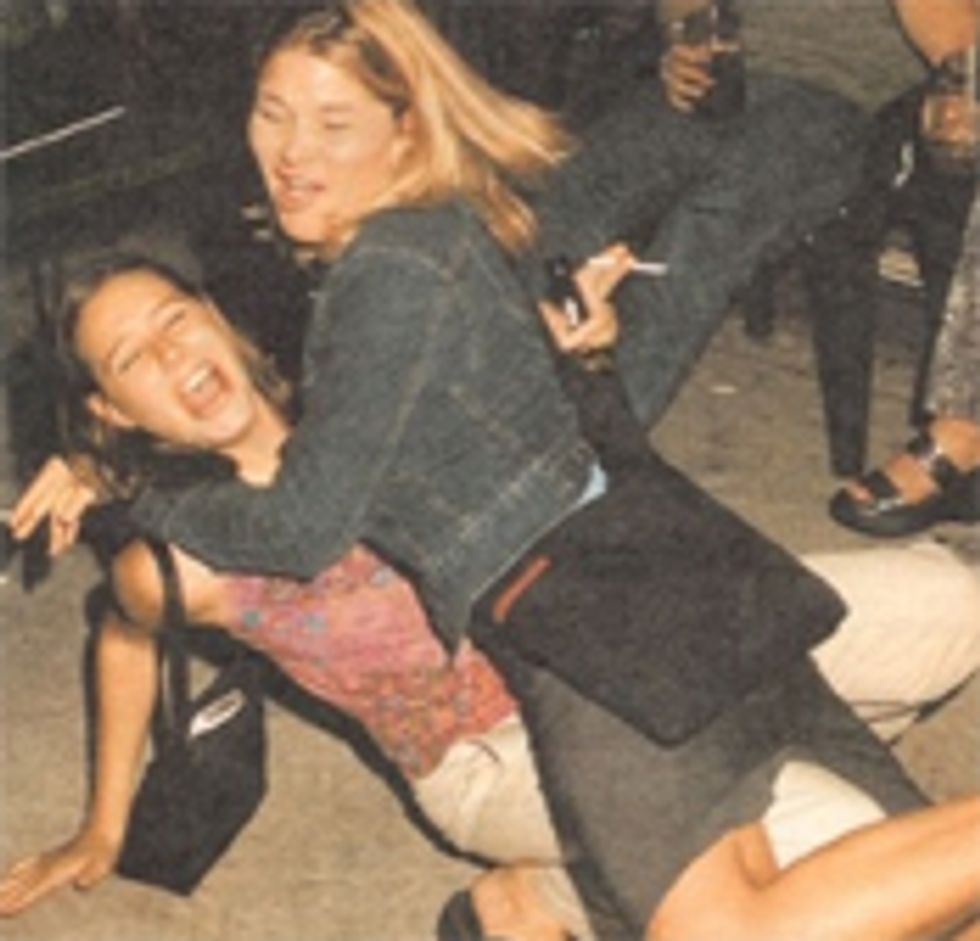 Here is news that will be shocking to zero persons: the Bush twins werea bit of a handful for their Secret Service detail back in the day! Yeah, they liked to party a lot, and would occasionally try to slip out unsupervised. Jenna appears to have been the bigger pain in the ass (!!!??!). Why was George Bush not impeached over his failure to control his college-aged daughters, who more and more appear to be the sort of fun, boozy Southern girls who end up as real classy society dames working as docents at your local mid-sized modern art museum?
---
(Cue the Freeper thread calling the Bush girls "ghetto trash.")
A HOT NEW TELL-ALL called, let's see, In the President's Secret Service: Behind the Scenes With Agents in the Line of Fire and the Presidents They Protect reveals all the crazy hijinks the Secret Service has had to put up with over the years. Such as: President Obama's continued filthy smoking habit! And, uh, President Reagan's extensive collection of poison dildos, which he kept hidden beneath the floorboards of Nixon's bowling alley! (OK that is made up.) Buy this book immediately.
JENNA AND BARBARA BUSH GAVE SECRET SERVICE FITS [New York Post]